Actress Angelica Panganiban on Twitter fumed about the queuing in a Philippine Red Cross (PCR) swabbing facility in Subic.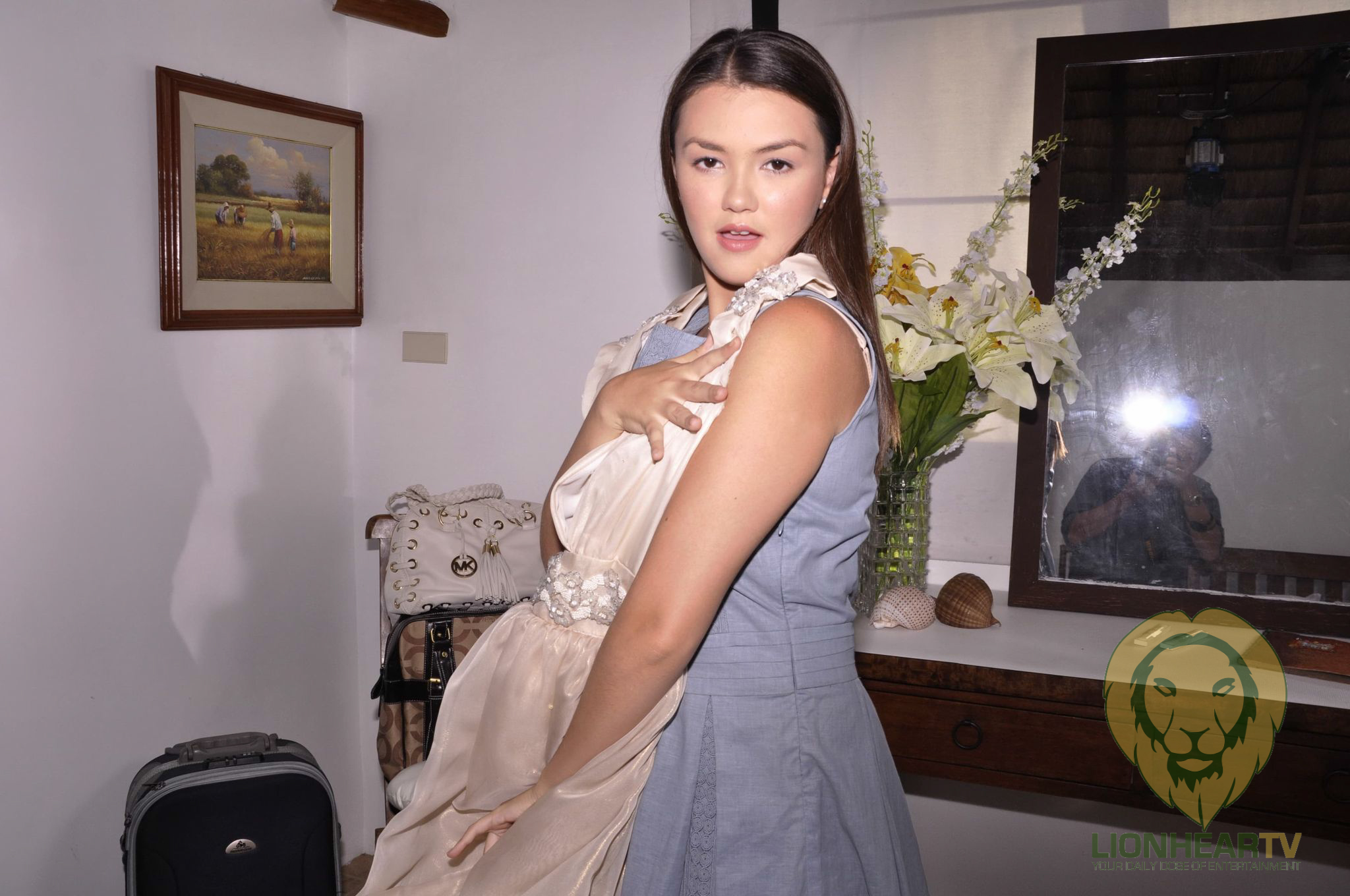 Panganiban shared her experience in a tweet earlier this Tuesday, May 25. The actress and her company waited for over an hour to have themselves tested for coronavirus. However, she claimed that the line for the test was not followed as other late-comers were prioritized.
Hello redcross subic!! Isang oras na kami sa dito sa parking area niyo. Nakaalis na din mga nakasabay namin. At inuna niyo pa yung ibang bagong dating. Okay lang naman kung palakasan 🙂 tweet ko na lang.

— Angelica Panganiban (@angelica_114) May 25, 2021
The tweet was then followed by Panganiban sharing how they were ignored by the PCR staff.
Taray ng red cross dito sa subic. D sila namamansin 🙂

— Angelica Panganiban (@angelica_114) May 25, 2021
Panganiban then revealed how the non-profit organization mistakenly identified her as a Covid-19 positive when in fact she was not. The actress also revealed that the tests conducted in Olongapo City by the PCR all resulted in positive for coronavirus.
Nung huling beses ako nag pa swab sa red cross, muntik akong mabaliw. Nag padala sila ng email na positive ako sa covid. Pero yung attachment result, negative ako. Ginawa nila yun sa buong olongapo guys 🤷🏻‍♀️ nag sorry naman sila after 12 hours.

— Angelica Panganiban (@angelica_114) May 25, 2021
A Netizen tweeted an explanation from one of the nurses stationed in PCR Subic. According to one of the staff, despite not due for that day's test, the actress and her company were still accommodated by the swabbing facility. The nurse also pleaded to the actress to refrain from treating them with disrespect.
this u? pic.twitter.com/2VwWVmNAO2

— vampire queen (@plspickmepickme) May 25, 2021
Another staff of the swabbing facility also aired his opinion towards the behavior of Panganiban. He said that the actress should be grateful that they were tested notwithstanding the fact that they do not have an appointment for swabbing.
Be grateful na lang sana na na-iswab yung kasama mo ma'am without queueing at maramdaman yung init sa tent while waiting for their turn. May appointment lahat ng nagpaswab today, and hopefully kayo rin para valid 'tong rant mo ma'am. 1/3

— MARK (@iammarkyy_) May 25, 2021
In the following tweet, the staff pointed that the people who were tested before Panganiban was sick, with one actually being carried in an ambulance. He also shared the actress, who is not part of the priority list, was tested by him in their car.
People who were swabbed before you sa parking, we're actually illed and yung isa nga ambulansya pa eh. Di mo ba kita ma'am? Ang pagiging artista ma'am di kasama sa priority list, yet, lumabas ako to swab yung kasama nyo. 2/3

— MARK (@iammarkyy_) May 25, 2021
And to end his tweet, he suggested that the actress should personally experience waiting in line, and with an appointment, in the swabbing facility to avoid any hassle. He even shared a photo of him and Panganiban where he thought that the actress was happy that she got tested.
Next time punta kayo maaga, we're open at 9AM, make sure may appointment kayo and better pila kayo so that malaman nyo na di lang kayo ang client namin. Mas nakakapagod palang lumabas sa tirik ng araw to swab such artists tapos more rant lang. Kala ko pa naman happy ka dito o.😝 pic.twitter.com/gq7PH98MUC

— MARK (@iammarkyy_) May 25, 2021
This rant of Panganiban drew flak from netizens as it was found out that the actress did not schedule an appointment with PCR, who was catering to other clients in the testing center.
Kung palakasan lang din mas malakas ka po. Walang appointment, nag aantay sa loob ng malamig na sasakyan sa parking lot, ikaw pa pinuntahan sa sasakyan para i swab yung BF. MAS MALAKAS KA LODI AROT 🤗 just saying 👍🏻

— Fredo (@fredoacejasss) May 25, 2021
Ses hindi ka naman pala nakasched. Siningit ka lang, attitude ka pa. Hindi ka din daw nag inform na nasa parking kana. 'Yong mga nakapila sa tent naiinitan, may narinig ka? Nagpost din ba sila? Stress na mga swabber. Dagdag kapa.

— Saebong Ilebong Kshoppe (@SaebongIlebong) May 25, 2021
The fact na nagrereklamo sa palakasan just because you're a celebrity is an irony. 😘

— Courageous Cherry ⚖️⚖️ (@chertinlum) May 25, 2021
Meanwhile, a netizen refuted Panganiban's "awful" experience since she testified that the PRC's branch in Subic was among the "reliable molecular labs" in Zambales. She also stressed that the actress should not use her status as a celebrity to inflict damage to an institution such as the Red Cross.
Also, the netizen suggested that if there is indeed a "cutting of the line", Panganiban should not take it to social media and instead file a formal complaint.
Is this a true account? Well if it is, I suggest you go inside & inquire why hindi pa kayo natatawag. Red Cross Subic is really one of the reliable molecular labs there in Zambales. A lot of us depend on them to give us timely results for our patients. Wag kasi sa socmed dinadaan

— DRA. G. (@ercg) May 25, 2021
Huwag gamitin ang celebrity status para siraan ang isang unit na nagta-trabaho naman at nakakatulong sa madla. Kung may "palakasan", you can make a formal complaint thru letter or kausapin mo ang person in-charge there. That's how we do it.

— DRA. G. (@ercg)
Meanwhile, film director Darryl Yap on his Facebook, expressed his disappointment not with Panganiban, but with the PRC Subic since they let celebrities get tested inside the comforts of their vehicles while he, a resident of that area, endures waiting at the tents.