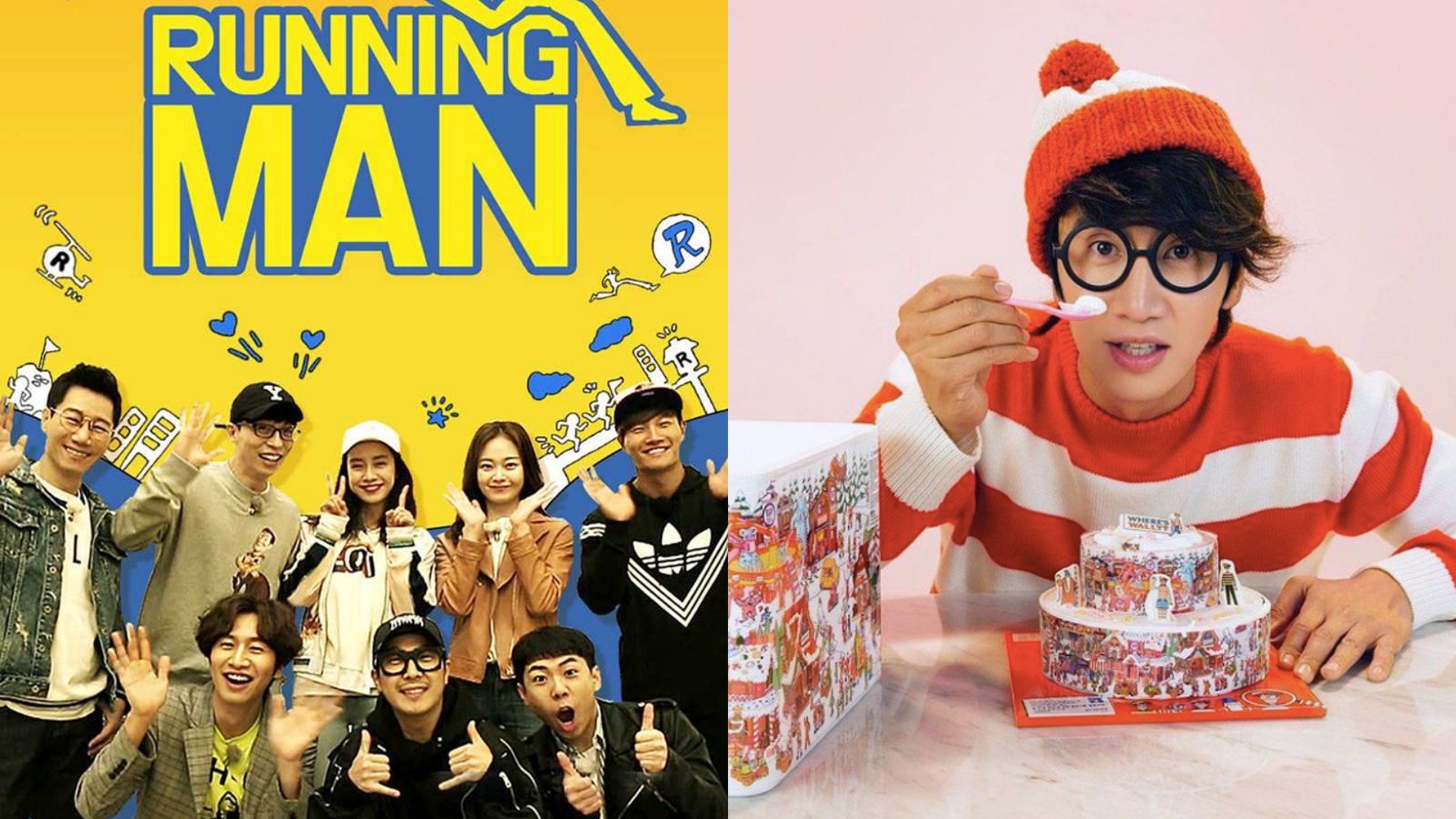 Photo credit: Lee Kwang-Soo/Instagram
It's truly the end of an era! Let's have a group hug, fellow Runners! Huhu! Actor, singer, model, and one of the funniest MC's around, Lee Kwang-soo will be leaving Running Man. The RM mainstay has been serving the laughs for more than a decade.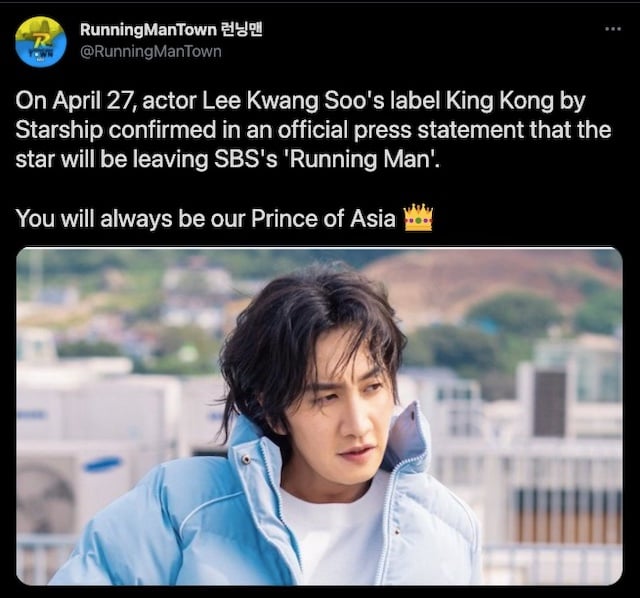 Photo credit: RunningManTown/Twitter
Leaving the show was a difficult decision for the RM MC but he needed to do so due to health concerns. Kwang-soo's agency, King Kong by Starship, elaborated further in an official press statement, "We notify that Lee Kwang-soo will be leaving the cast of SBS's Running Man on May 24. After becoming involved in a car accident last year, Lee Kwang-soo has received regular physical therapy. Despite the continued treatment, there were times when he felt that it was difficult to maintain top physical condition during Running Man filmings.
As a result, Lee Kwang-soo held lengthy conversations with the production staff, crew, his fellow cast members, as well as the agency, and ultimately arrived at the conclusion that he needed time to recuperate, both physically and mentally."
Running Man fans were of course devastated by the news.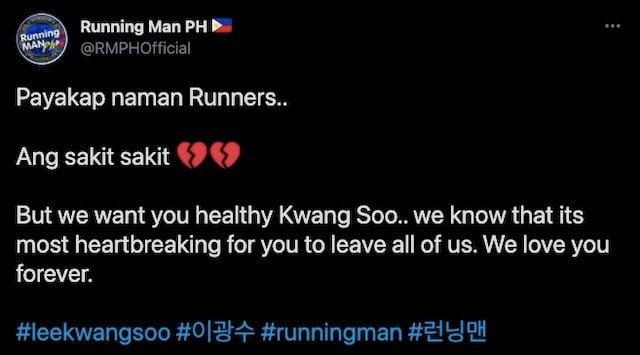 Photo credit: Running Man PH Official/Twitter
As much as we want our oppa to grace the screens forever, we believe that health should always come first. We are hopeful that he'll return in tip-top shape in no time. The agency also reflects this sentiment, ending their statement with, "Lee Kwang-soo promises to greet you all again with a bright and healthy image."
While we're cheering him on to recover, let's revisit Kwang-soo's greatest moments in the Running Man series, which you can watch for free on TrueID.