Treading on unfamiliar territory, this innovational drama from GMA Network brims with lots of potential, despite some minor flaws.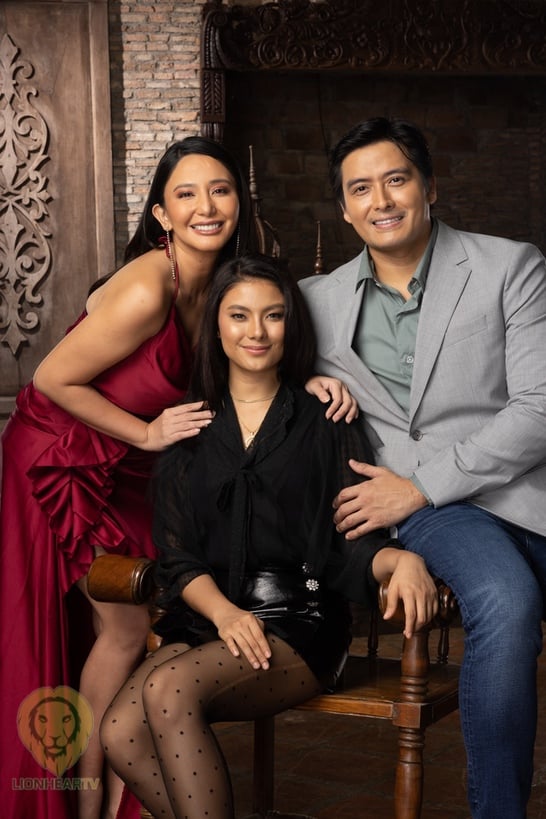 GMA Entertainment Group

ACTORS: Kate Valdez, Katrina Halili, Biboy Ramirez, Mark Herras, Boboy Garovillo, Alfred Vargas, Bernard Palanca, Maricar de Mesa, Maricar Reyes, Faith Da Silva, Athena Madrid, Kelvin Miranda, Jennie Gabriel, Jemwell Ventenilla
Premise: A dedicate geneticist, who lost his daughter to an accident, successfully made a clone of his own child, but not without unforeseen, terrifying, repercussions.
Director: Marc Sicat de la Cruz
Time Slot:
Why You Should See It:
Family drama and science fiction meld beautifully in this brave new series from GMA Network, which practically treads on unfamiliar territory. The network consistently pushing the envelope in offering new shows that showcase unconventional themes and genres. Unica Hija pushes that envelope a bit further.
Unica Hija follows geneticist Dr. Christian Sebastian (Alfred Vargas). Ever since he was a child, he got convinced that his fascination with science made him different from others. It made such a difference in living his life harder and made him feel unloved. Sebastian's encounter with Diane (Katrina Halili), however, changed his perspective and directed him to a hopeful path.
They got married and had a child. He promised to do everything and to assure that they would not feel unloved.
With his passion for genetic science surging back, however, Christian began losing his relationship with his family again. He tried winning them back and swore to dedicate his whole life to loving and taking care of his family, but a tragic accident claimed the life of his daughter, Bianca (Kate Valdez). In his desire to bring her back alive. He attempted to do what previously thought impossible: human cloning. He succeeded.
He brought the clone of his daughter alive, but not without dangerous consequences.
One can still easily detect that the series is [still] constrained by some factors, even if Unica Hija already showed sophistication during its first few episodes.
It is an afternoon drama whose production budget remains way below its American or Korean counterpart. It showed how alternates giot placed to make a semblance of a state-of-the-art laboratory and another similar setup. But then again, there is an amount of satisfaction here–and that alone is commendable.
Kate Valdez's first lead role in an afternoon drama, although she already headlined a primetime show via Anak ni Waray vs Anak ni Biday in 2020. She is a perfect fit for a modest young woman, as she compellingly pulled off Bianca's teenage nuances. She is more effective in showing her pain as an emotionally bruised child, who takes the suffering caused by her parents' constant fights, but there is also a lot to love about her sweet side.
Unica Hija–usually revert to the formulaic soap opera-ish state after a few weeks, as many Kapuso dramas did. Let's hope this series will carry it through what it started until its finale.
Unica Hija now airs on GMA Afternoon Prime, Mondays to Fridays, after Abot Kamay Na Pangarap. Watch the official full trailer below: