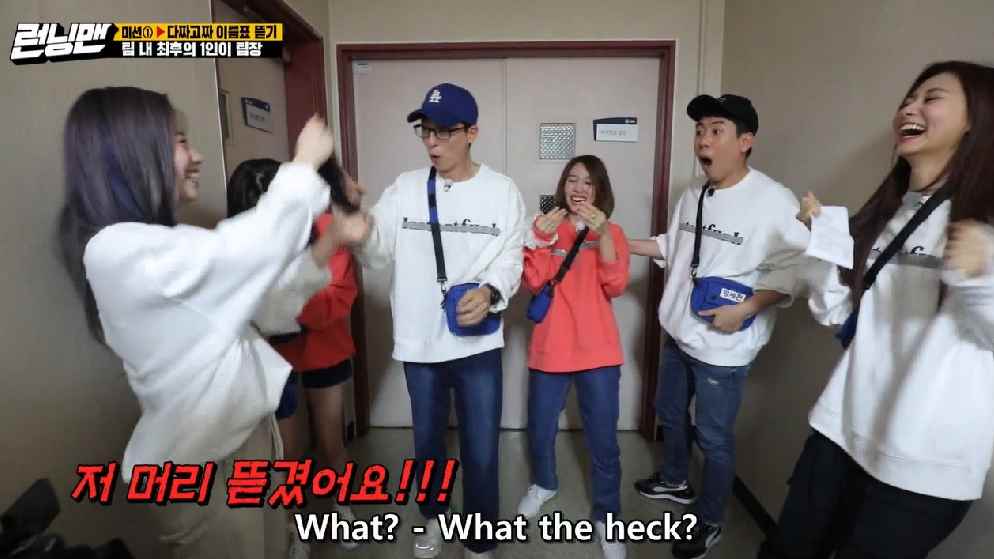 While the high-production urban variety show Running Man is known for painstakingly planning out every part of their challenge, they also experience some unexpected moments as well. Check them out!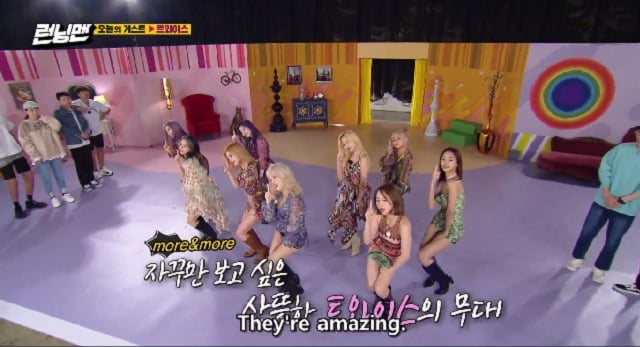 Surprise TWICE appearance
The regular cast of Running Man weren't informed that all nine members of TWICE will participate in the episode, so they were just as surprised as the audience. The girl group made a jaw-dropping entrance by confidently striding in as a team, getting into formation, then performing their hit track "More & More."
The girls' high energy when it came to singing and dancing translated well in the episode's "Leaders of Running Man" challenge. There were some aegyo moments of cutely pleading to stay in the game to some serious competition mode that resulted in hair extensions getting ripped out. Onces should definitely watch the entire Together with TWICE: The team leader of Running Man episode to see more fun moments.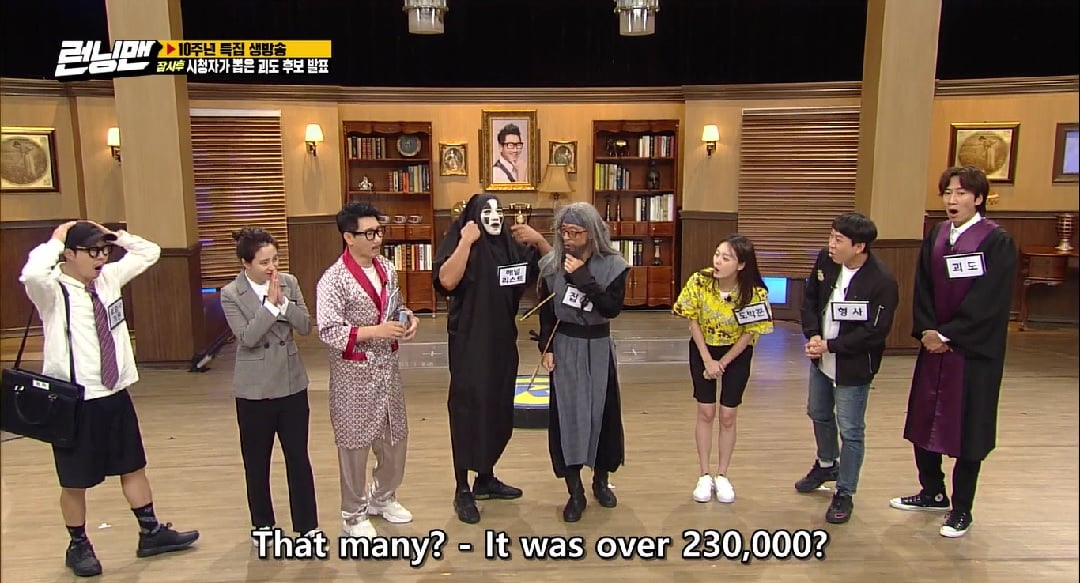 The power of 230,000 viewers
As we mentioned before, part of Running Man's charm is the strong chemistry among the regular cast. Their comedic timing, lighthearted bickering, and slapstick actions are best highlighted during social deduction games where they put their friendship to the test.
To celebrate a decade of Running Man, they pulled out all the stops with an epic whodunnit mystery. Nothing delights us more than seeing castmates side-eyeing each other suspiciously, pointing accusatory fingers at everyone, and constantly watching their backs while cracking jokes referencing similar challenges. In this episode, audiences also joined in on the fun by voting who they thought was guilty of stealing a gold bar. The suspect with the most votes from the audience will be placed on the final judgement! And while the show is basically an institution by now, the cast never expected that over 230,000 viewers would vote in real-time during its original airing. If you want to find out the actual thief then watch the 10-Year Anniversary Special Live Broadcasting: The Blame Running Man's Provocation episode.
Guest Jo Jong Suk enjoying a moment during the Escape with Cards Challenge. Photo Credit: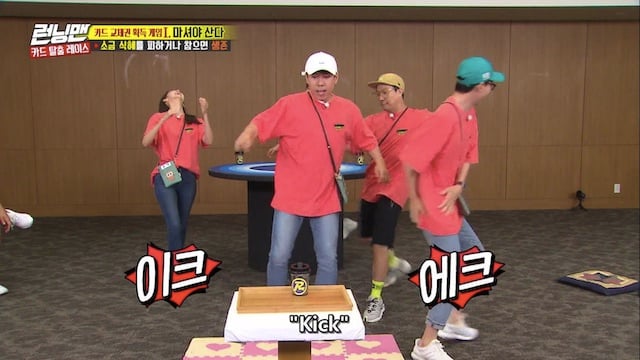 The "Genie" remix
Based on this episode alone, we believe that actor Jo Jong-Suk and former Girls' Generation member-turned-actress Yoona would be a perfect fit for the Running Man cast. They share a natural rapport with the hosts that reached peak entertainment when they all started dancing to hit single "Genie" sung by Yoona's former girl group. The MV is known for its cute choreography which involves a lot of kicks. Naturally, some of the boys wanted to try it out for themselves including Jong-Suk, who kept trying to add breakdancing moves. The remix eventually devolved into the guys just kicking each other much to the amusement of Yoona. And by the way, they happened to be in the middle of a game where the objective was to escape the building. Watching this scene would make you wonder if they'll ever succeed in getting out of there. Well, you can find out when you watch the Card Escape Race episode of Running Man.
There are a few shows that can boast of their longevity and ability to keep things fresh, entertaining, hilarious, and totally unexpected. Running Man has succeeded in that for more than ten years and they are not slowing down as they continue to bring funny, positive, and epic content to their countless fans all over the world.
Which episode do you like most? If you want to find more memorable moments, you can stream Running Man for FREE on TrueID.