In a press conference for the launch of Love Alarm Season 2, Sun-Oh actor Song Kang said that he felt surprised with his online following increasing by 25 times after the first season of the beloved Korean Drama series.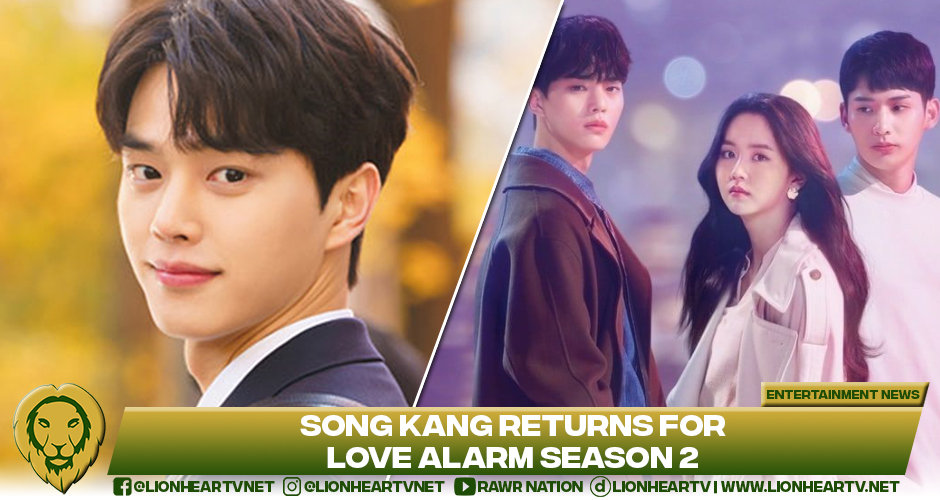 "After the launch of love alarm season one, I saw immediately from the next day my following grow exponentially. So I was (really) surprised. And I was shaken, really to see, that I didn't feel like it was real," said Song Kang via translation.
He also added he did want to know what it feels like to have a large online following. However, he could not believe it when it happened to him.
"I couldn't imagine it either I wanted to know what that felt like; I still can't believe it. Really, It doesn't feel real still, and I'm very grateful," said Song Kang.
Finally, Song Kang revealed how his character Sun-Oh changed from season 1 to season 2 of Love Alarm. He notes that the fan-favorite character will be more mature in season 2.
"In Season One, Sun-Oh was a high school student. You saw the pure and youthful side of him. However, since he broke up with his high school crush Jojo he's very heartbroken. But in season two, Sun-Oh becomes more mature, grown-up, and you'd be able to see Sun-Oh as an adult. So Sun-Oh will be more grown-up," said Song Kang via translation.
Love Alarm Season 2 streams this March 12, 2021, via Netflix.