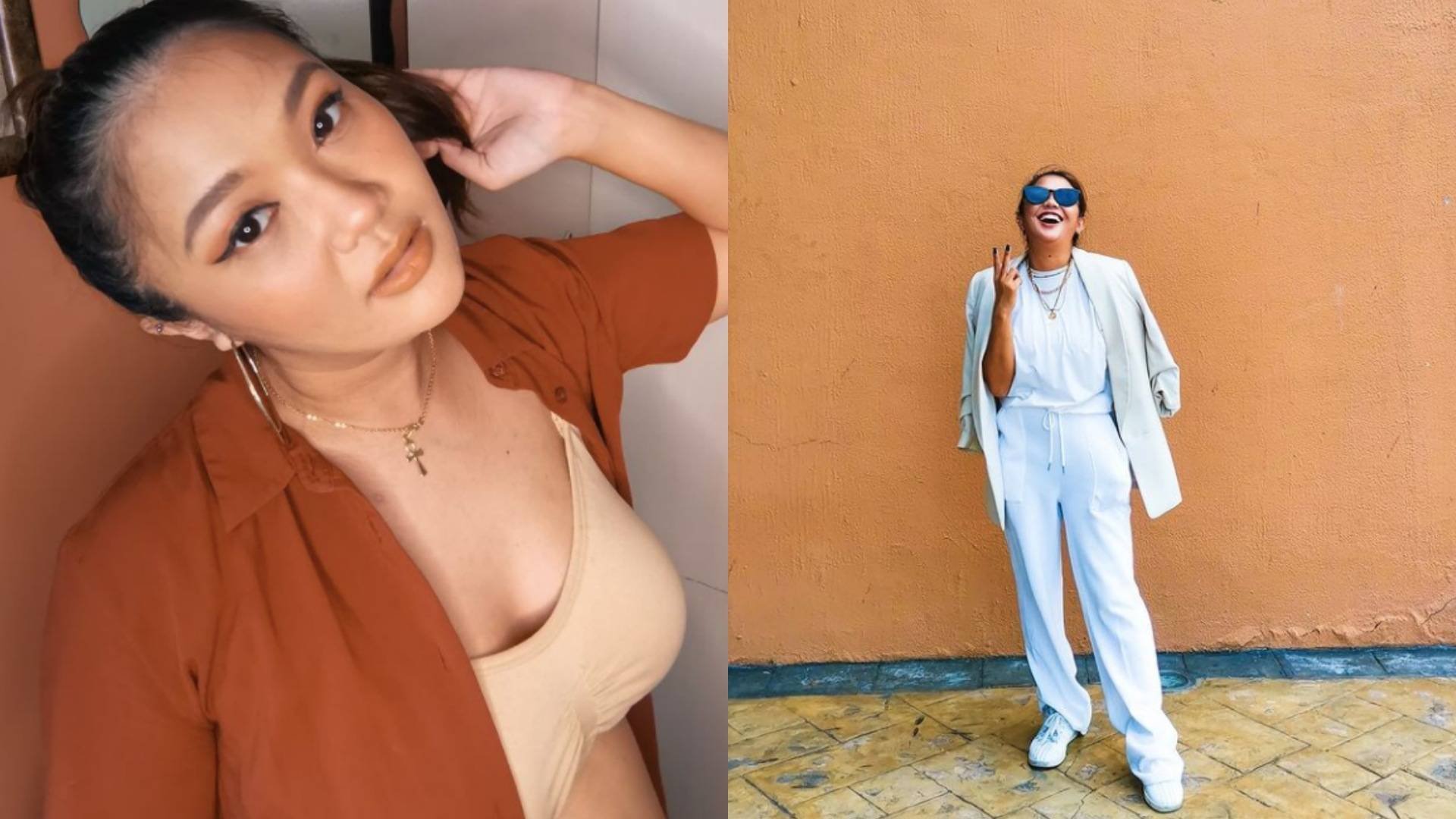 Photo credit: Issa Perez/Instagram
By Karen Mae de Vera
Issa Perez creates content for women and everyone on the identity spectrum pero hindi lang siya nagpapa-cute kasi laging may substance; even if the topic is bordering on usually uncomfortable territory for some such as period stains, peeing standing up and *ahem* certain size measurements, which is what most women actually talk about! Issa always has a funny take on what's deemed "taboo" topics, which garnered a huge following. When asked about what makes her content stand out, Issa keeps it humble and shared, "I'm really not quite sure because each creator is unique in their own way and we're all owning what we do." To further support this statement, she quotes famous philosopher Socrates saying, "The only true wisdom is in knowing you know nothing."
Issa is also very open about her personal life so feel mo talagang kachika mo ang BFF mo! "I managed to grow up in an "unconventional" family setting with me being adopted by my stepfather. I think a lot of people can relate to that and have a hard time struggling but I think I can add a lot of insight about it."
If you want to find out more about her and the endlessly fascinating topics on her channel, keep scrolling because here's what we learned.
The core advocacy that motivates everyday life
"Simply to be good [and] to do good."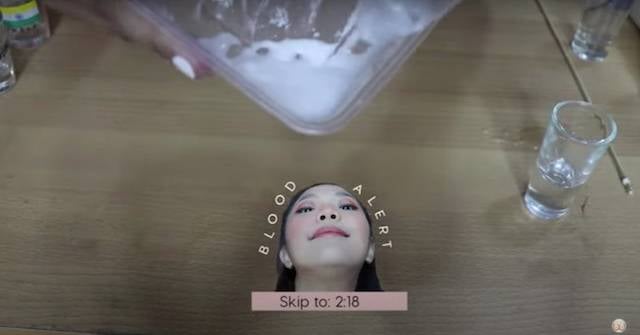 Photo credit: BAYHANA/YouTube
Content creator challenges
"[My personal challenges were] adjusting and compromising what I want and what's best for my target audience. I had a lot of growing pains in terms of developing my skills [particularly] storytelling, visuals and all the technical aspects, while also growing with the ever changing trends and catering to content that I felt women needed to see."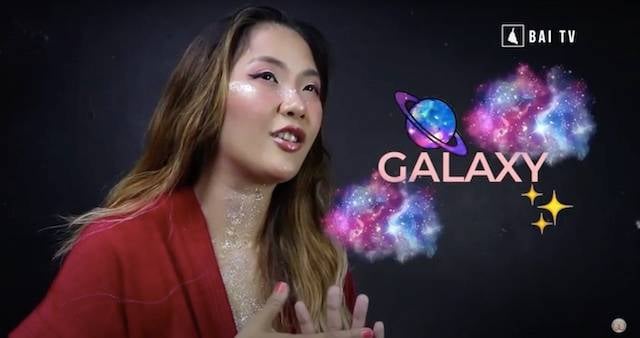 Photo credit: BAYHANA/YouTube
Going out of her comfort zone
"I did a nude photoshoot for my birthday!"
On doing something she's never done before
"Yes, absolutely! I'm always open to more opportunities. Bayhana, [centered] around womanhood, has opened so many doors for me and has proven that women can do, talk and try anything and everything!"
"I definitely want to do more service-based projects. I would like to work with women and children-centered organizations. I talk about women and what it means to be one a lot but I would like to help my sisters on another level."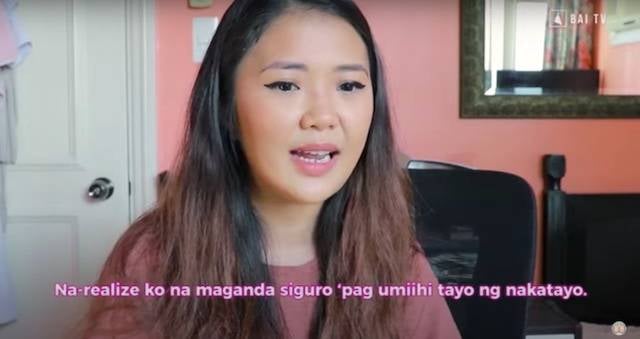 Photo credit: BAYHANA/YouTube
On Controversial content
"I do a lot of controversial topics that it's almost expected of me at this point. LOL! I started my series by peeing standing up!"
"I obviously got mixed reactions! However, when you watch the videos, you can [understand] the purpose behind [each execution] and see the effect that it creates for women of any age. You'll understand why I choose to stick to these kinds of topics."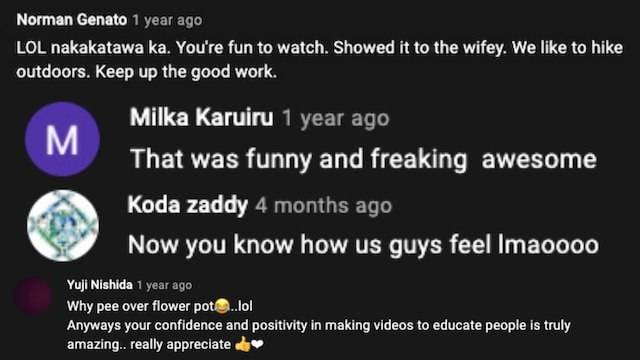 Photo credit: BAYHANA/YouTube
Comments in the Peeing Standing Up video:
"LOL! Nakakatawa ka. You're fun to watch. Showed it to the wifey. We like to hike outdoors. Keep up the good work."
"That was funny and freaking awesome!"
"Now you know how us guys feel. LMAO!"
"Your confidence and positivity in making videos to educate people is truly amazing."
What could possibly be in store for the content creator community
"I think content will definitely be elevated in terms of visuals, storytelling and the like. Currently creators are challenged to tell compelling stories in the shortest amount of time and I think that's the direction that we're headed in right now."
Advice for newbie creators:
Act Professional -

"

Treat yourself as a business and learn about the business you're in. It will help you in the long run.

"

Send a Message

- "

I appreciate smart, purposeful content. It doesn't always have to be educational or heavy to digest as long as it's not mean. If it has a good message, then we can all get a good laugh.

"

Get the Basics Righ

t - "[My essential tools when creating content are the following:]

Good audio, a good storyline and awesome lighting."
The definition of success
"When I realized I had the things I had only prayed for—support, friends and connections, peace within myself and the feeling that I've finally found my voice."
What "Bayhana" really means
"A Bayhana is someone who is constantly [open] to learning, [those who are] challenging the things that hinder people from being their best selves and [know] that they can be the change in the world if they believe in themselves."
Cebuana visibility in mainstream media
"I think Cebuanas have been doing great! It's in our blood to shine and we've definitely been doing that. We've made such an impression na lahi ra gyud kung Bisaya [translation: Bisaya people are one of a kind!] and I love that for us!"
How to continue promoting Filipina empowerment
"Be open to learning. It's not enough to say, 'This is right, this is what's acceptable—period.'
It's also important to understand why people think the way they do and have compassion about it and then try to see how you can empower them to think differently."
"Our job isn't to change how people think, it's to challenge them to think differently from the narrative and conditioning we've been so used to."
To keep tabs on Issa Perez's future projects, check out the Online Station Facebook page.