Did you ever realize what the true power of your data can do? For the lucky few GOMO subscribers, the data gods proved to them how powerful No Expiry Data can be by giving them access to an exclusive screening of Marvel Studios' Thor: Love and Thunder.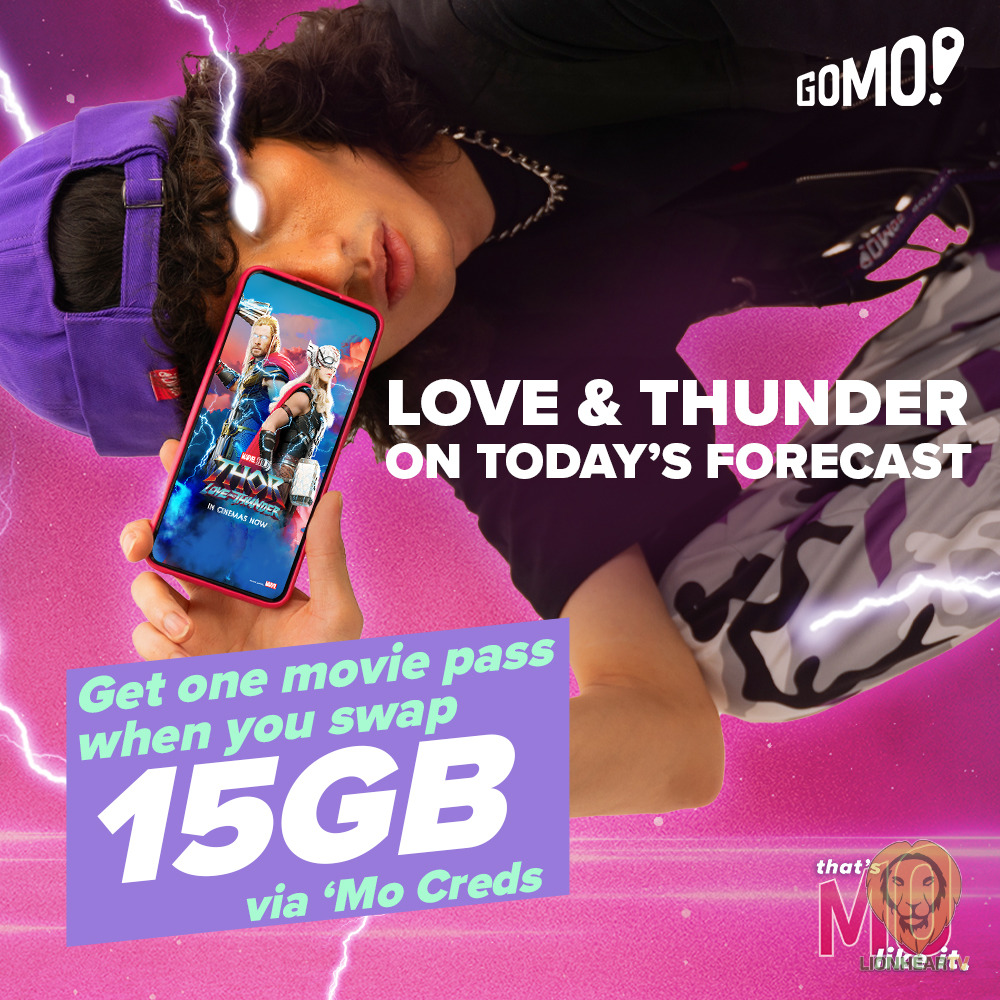 GOMO gave its subscribers an electrifying experience to celebrate Marvel's latest theatrical release, wherein select subscribers were able to swap their No Expiry Data to a movie pass to watch the latest installment of the Thor franchise at Bonifacio High Street, Central Square Cinema. All they had to do was access their GOMO app and go to 'Mo Creds, select the offer and confirm their conversion. To claim their movie passes, subscribers just had to show their conversion receipts at the cinema on the day of the screening.
For just 15GB, the GOMO Fam got to watch the movie with premium recliner seats, free snacks and drinks, plus a chance to win awesome prizes during a special program. They also got to take home a lenticular photo to immortalize their experience.
"At GOMO, our mission is to bring the GOMO Fam only the best and coolest experiences through 'Mo Creds. This exclusive screening is just one of the many fresh experiences we're bringing to our subscribers around things they love. All you really need is your GOMO app to unleash the power of your No Expiry Data!" said Don Laudencia, GOMO Marketing Director.
Through the GOMO app, GOMO subscribers get all their connectivity needs and enjoy data beyond text and calls without the monthly bills and the hassle of buying load. The brand pioneered a game changing feature called 'Mo Creds that gives users more ways to enjoy their data by swapping GBs for lifestyle vouchers to enjoy exciting experiences.
Subscribers can swap their data into 'Mo awesome perks in three easy steps:
Check out 'Mo Creds on the GOMO app and tap on the Lifestyle tab.
Choose the voucher that you want.
Confirm your conversion.