Photo credit: Tharntype: The Series YouTube Channel
Has it been a year already?! MewGulf fans flock to Twitter so they can bond over their mutual love for the pairing between actors Mew Suppasit and Gulf Kanawut from the show Tharntype. ICYDK: The BL series is based on a web novel about two university students: Type and Tharn, one is a homophobe, while the other is openly gay. And the kicker? They end up as roommates who eventually fall in love. (So thankfully, the prejudiced one eventually learns the error of his ways.) This wonderfully queer romance gripped audiences and was so popular that the show aired a second season.
And now Tharntype shippers are all about the MewGulf love team and squee over how well the actors get along IRL (such as this recent video call) with tons of close interactions and general skinship.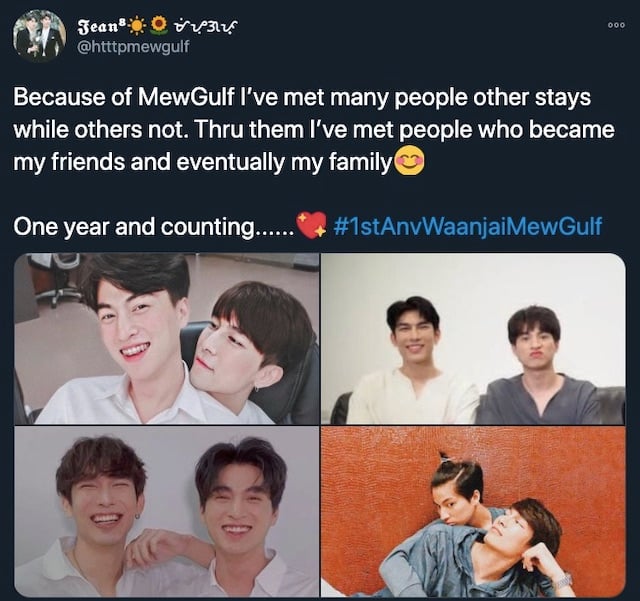 Photo credit: htttpmewgulf Twitter Page
To show appreciation for all the hype, Mew and Gulf made an announcement confirming the official fandom nickname. The boys have now dubbed the fans collectively as, "Waanjai MewGulf," which translates to MewGulf's sweetheart in Thai. This goes to show that these actors are just as affectionate with the fandom as they are with each other.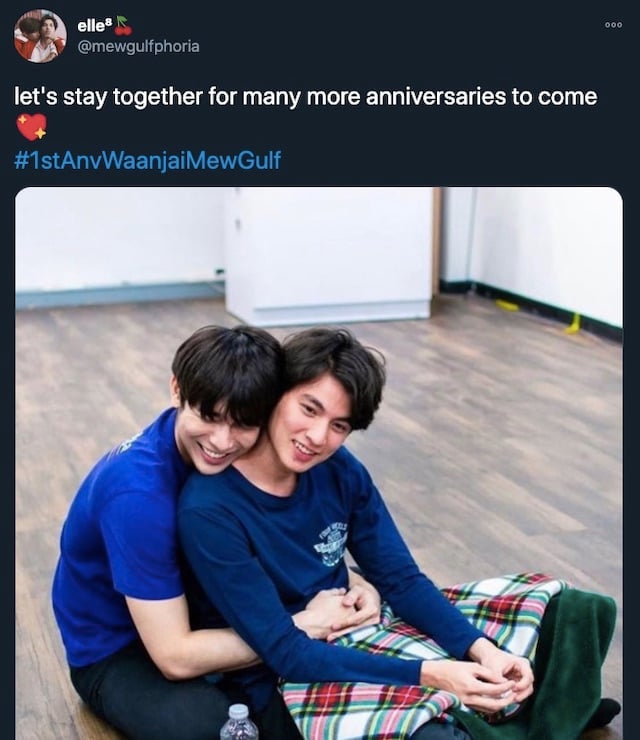 Photo credit: mewgulfphoria Twitter Page
We're thankful that BL shows such as Tharntype have created a safe space for fans to talk about all things LGBTQ+, while also normalizing open affection between those who identify as the same gender! We felt this inspired the fans to perform sweeping grand gestures such as serenading MewGulf during an event.
Without a doubt, Waanjai MewGulf is the type of fandom that will stick around for years to come, growing stronger and louder.