The Embassy of Canada in the Philippines presented the annual Marshall McLuhan Fellowship for Excellence in Journalism to Karmina Constantino of the ABS-CBN News Channel, in recognition of her stellar work in the past year.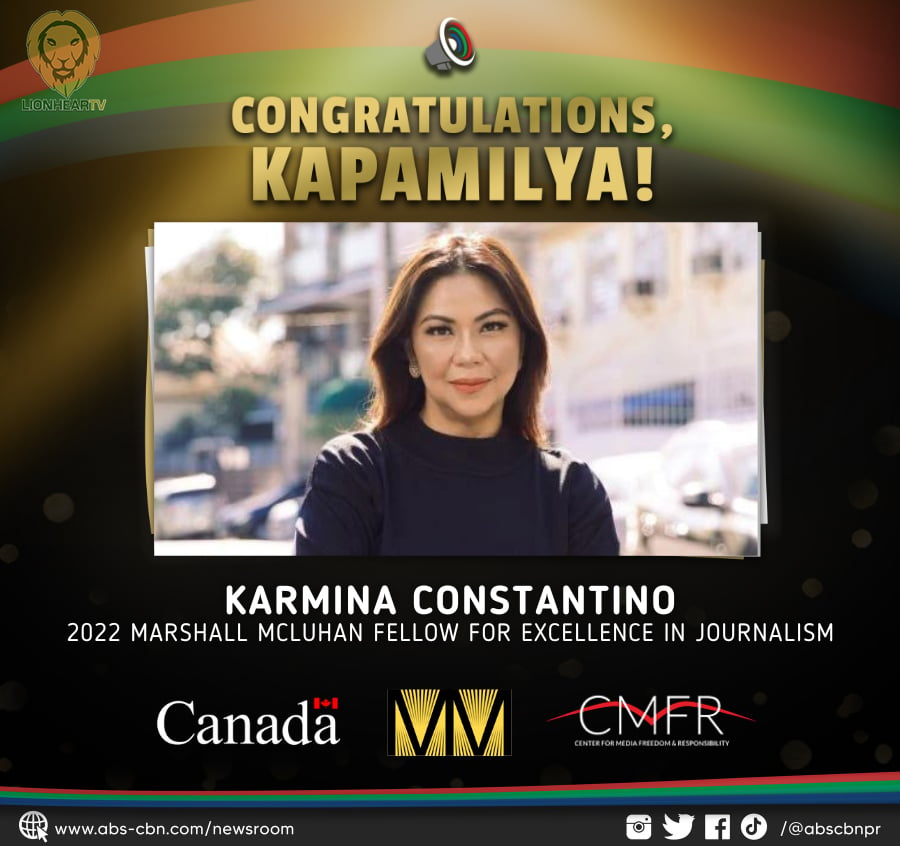 Mr. Colin Townson, Chargé d'affaires of the Embassy of Canada in the Philippines, named Ms. Constantino as the new McLuhan Fellow during the virtual Jaime V. Ongpin Journalism Seminar (JVOJS) organized by the Center for Media Freedom and Responsibility.

In presenting the award, Mr. Townson cited Ms. Constantino's professional qualities: "…an unflinching commitment to speak truth to power, an admirable consistency in ferreting out the most complicated issues of the day, and a stirring courage to ask the toughest questions."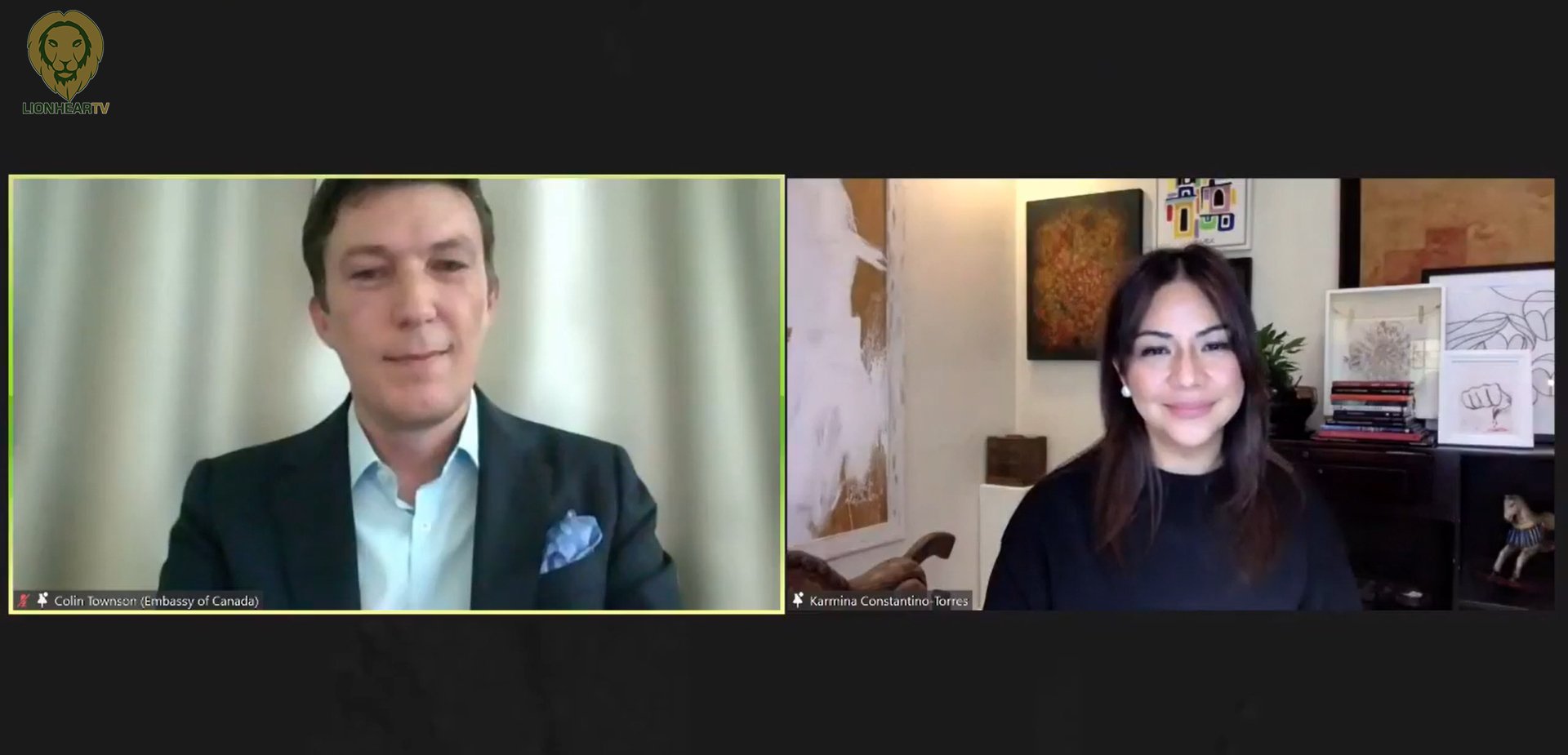 He also lauded Ms. Constantino. "This year's McLuhan Fellowship goes to a journalist whose passion for the craft (that) has seen the ebbs and flows of the news industry in the past two and a half decades and whose wise instinct to clarify and challenge statements and assumptions sheds light into issues thereby shielding the public from the prospects of disinformation."
Karmina expressed her gratitude upon receiving the prestigious award and addressed the budding journalists present during the seminar. She said, "I think the future of journalism is vibrant because as we are here, you are there, too. Just continue doing the work and I hope to see you in our newsroom soon."
For more ABS-CBN updates, follow @ABSCBNPR on Facebook, Twitter, Instagram, and TikTok or visit www.abs-cbn.com/newsroom.