(March 2021- Los Angeles, CA) – Today, multi-platinum pop star Zara Larsson releases her highly anticipated album Poster Girl. The 12-track album is empowering, uplifting and deeply personal – showcasing Zara's growth as a young woman and capturing her vibrant personality.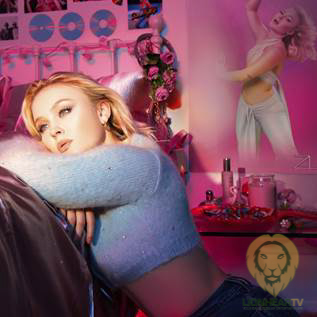 "I've grown as a person, making this album," says Zara. "The thread is me growing up, being more comfortable and more confident. I'm not a teenager anymore; I'm a young woman."
To commemorate International Women's Day (March 8th), Zara will be hosting an exclusive online concert where she will be performing songs from Poster Girl alongside some of her biggest hits. The livestream will air exclusively on Zara's YouTube for a limited time courtesy of iconic Swedish business Ikea and presented by Live Nation (subscribe now for more information to follow).
Zara is also treating fans to two new visuals – a live VEVO performance of the title track "Poster Girl" (watch HERE ) and the lyric video for the track "Need Someone" (watch HERE).
No mere 'Poster Girl', Zara Larsson is that new kind of pop star. At just 23-years-old, the Stockholm-based sensation has showcased her sixth sense for hit melodies with a series of chart anthems ("Lush Life", "Never Forget You," "I Would Like," "Symphony" and "Ruin My Life" to name but a few). Her first international album, So Good, became the second most-streamed debut by a female artist ever on Spotify. Its follow up, Poster Girl, marks without a doubt her arrival at Pop's Top Table.
Mixing some of the musical loves of her life (the dance floor melodrama of local heroes Abba, the empowered R&B of early Rihanna) with themes of female empowerment, fame, and finding yourself, Zara has worked on the record alongside a formidable list of collaborators: from Young Thug (on new single "Talk About Love") and Max Martin to Julia Michaels and Justin Tranter (Selena Gomez, Dua Lipa, Justin Bieber), Steve Mac (Ed Sheeran, Years & Years) and Camille Purcell (Little Mix, Mabel).
The full Poster Girl tracklist can be found below:
Love Me Land
Talk About Love feat. Young Thug
Need Someone
Right Here
Wow
Poster Girl
I Need Love
Look What You've Done
Ruin My Life
Stick With You
FFF
What Happens Here