Following Gerald Anderson's recent controversial tell-all, actor Janus del Prado, a good friend of Bea Alonzo, seemed to take a swipe at Anderson.
Del Prado, 36, gained attention online after consecutively posting two poignant life quotes about relationships on his Instagram account.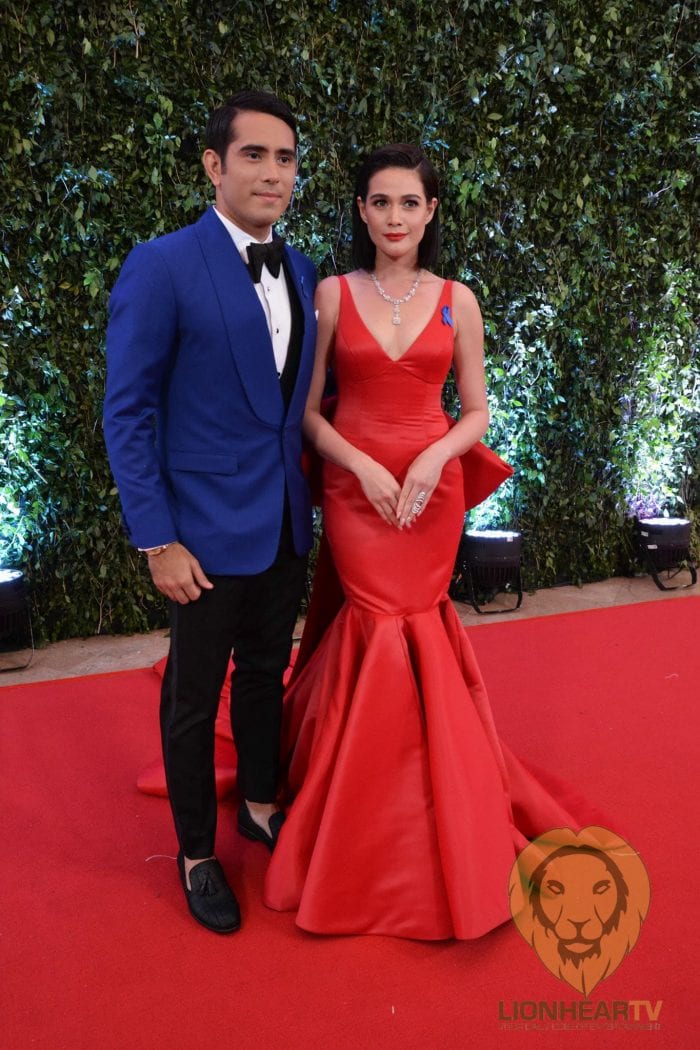 Fans and followers took the posts as innuendos to Gerald Anderson when he revealed his relationship with Julia Barretto after a few months of choosing to be silent.
Many believed Prado's cryptic posts on Instagram meant to show his support for his friend Alonzo.
Former celebrity couple Bea Alonzo and Gerald Anderson trended on Friday, March 5. Following the latter's one-on-one interview with host Boy Abunda, the 32-year-old Anderson denied in the interview that he ended his three-year romantic relationship with the actress due to ghosting (or by not communicating).
The actor claimed that his relationship with Alonzo had been 'very toxic' for several months before he decided to never show up again to her.
Anderson then revealed his relationship with his Between Maybes co-star Barretto, who got linked with him for quite some time. He said that he is happy with the 23-year-old actress.
Barretto was the rumored third party in Bea Alonzo-Gerald Anderson's breakup back in July 2019.
However, both Anderson and Barretto denied the allegations at the time.
March 6, the following day after Anderson's revelation, Prado posted on Instagram about the success of maintaining silence.
He uploaded a photo stating, "Let them talk and dig their own grave while you win in silence."
Prado then shared another quote a few hours later, this time about defaming someone you once loved.
He used a photo quoting, "No matter how it ended. You do not destroy someone you used to love."
Prado accompanied his posts with hashtags #lifequotes and #titoquotes.
Although Prado's IG posts did not explicitly link Gerald Anderson, several followers got convinced that it pointed toward the actor.
Some even tagged Gerald Anderson and Julia Barretto's Instagram accounts in the comment section.
Both of the said posts received a 'heart' reaction from Bea Alonzo.
On Sunday, March 7, Prado posted another photo quote on his Instagram where Netizens believed that the post was intended for Anderson, again.
"You don't have to put others down just to prove that you're truly happy. If you're happy and you know it, clap your hands," @janusdelprado.
Prado is one of Alonzo's closest friends who stood by her during her highly publicized breakup with Anderson.
Prado and Alonzo developed their friendship since the blockbuster films, including One More Chance with John Lloyd Cruz (2007), Four Sisters and a Wedding (2013), and A Second Chance (2015).
Apart from del Prado, is Bea Alonzo also supported by her former beau's younger brother, Ken Anderson?
Shortly after Anderson and Barretto opted to publicize their relationship, Alonzo posted what seems to be a cryptic message on her Instagram.
 

View this post on Instagram

 
Netizen noticed the actress's post received a 'heart' reaction from Anderson's younger brother, Ken.
Anderson's Instagram handle–@andersonken21, liked the post of his brother's ex-girlfriend about: "time as the ultimate truth-teller."
That reaction elicited various reactions from the followers. Some believed that Ken was a supporter of Team Bea, while some claimed that Ken and Bea remained friends despite the split-up.