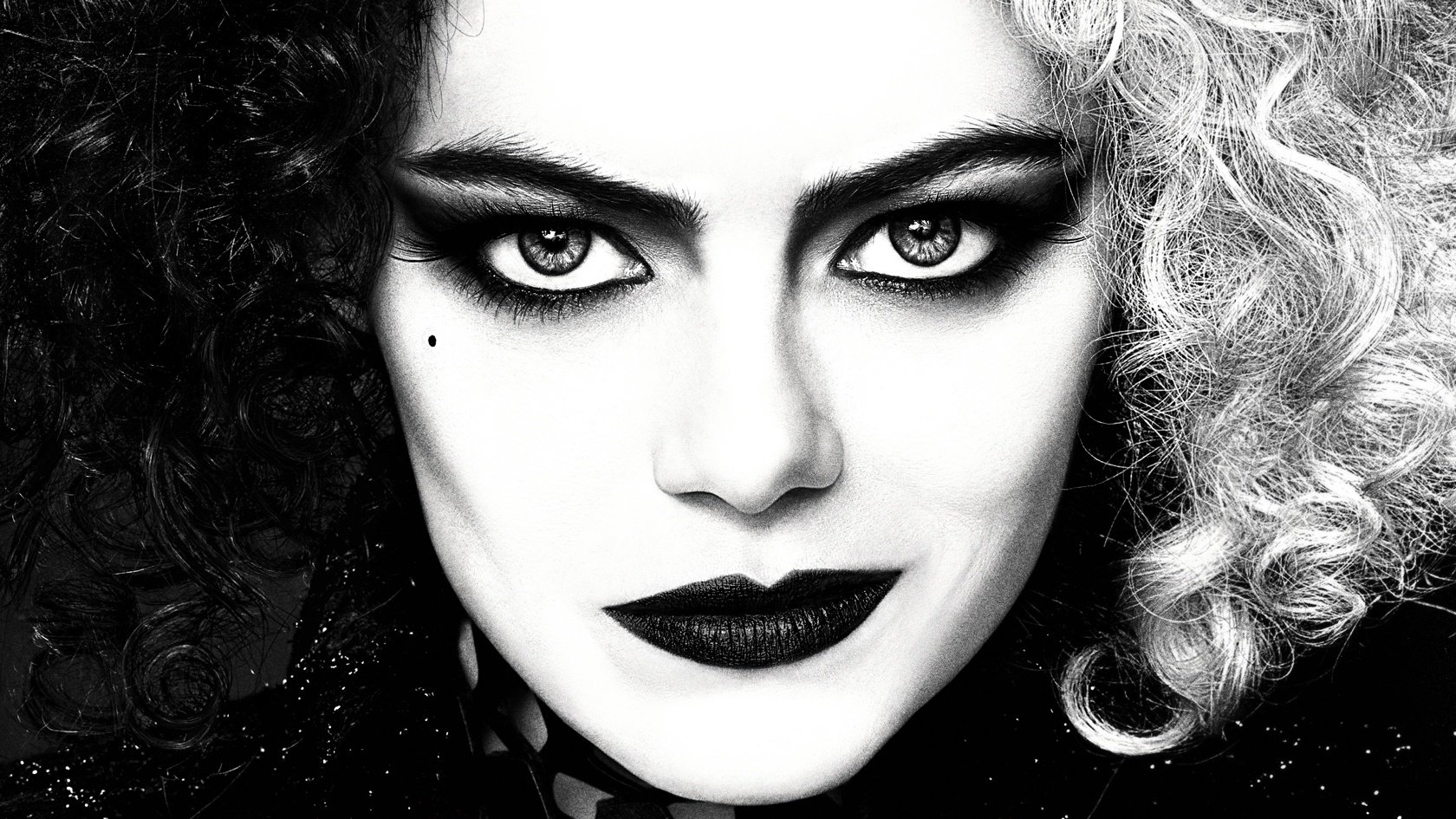 Photo credit: Disney Twitter page
The Cruella trailer just dropped! The upcoming film starring Emma Stone, along with fellow namesake Emma Thompson, and directed by Craig Gillespie (I, Tonya and The Finest Hours), follows the fashion designer during her younger days in 1970s England at the height of the punk rock era.
And well, the Internet had its fair share of funny reactions after watching the teaser.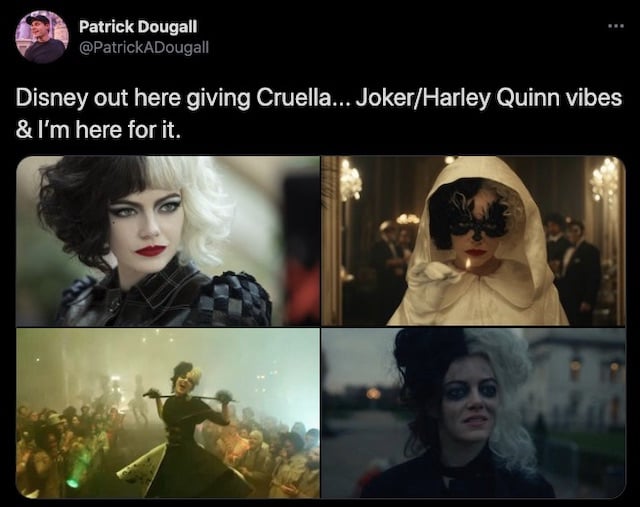 Photo credit PatrickADougall Twitter page
Online dwellers couldn't help comparing Cruella's chaotic behavior in the trailer to a certain clown prince of crime. Now that we think about it, Cruella should be just as iconic as the Joker since she has a special song dedicated to her deviousness.
To be more specific, fans are referring to the 2019 Warner Bros. Joker film starring Joaquin Phoenix with a dash of Margot Robbie's Harley Quinn portrayal mixed in. And now, the tag #DisneysJoker is trending on Twitter, with DC and Disney fans alike joking (hehe) that the film is going to be darker and edgier, resulting in nationwide anarchy.
However, we think that it may have more of a The Devil Wears Prada vibe with all the confident sashaying and glorious ensembles showcased in the short teaser video. And speaking of fashion, let's not forget Cruella's real claim to infamy!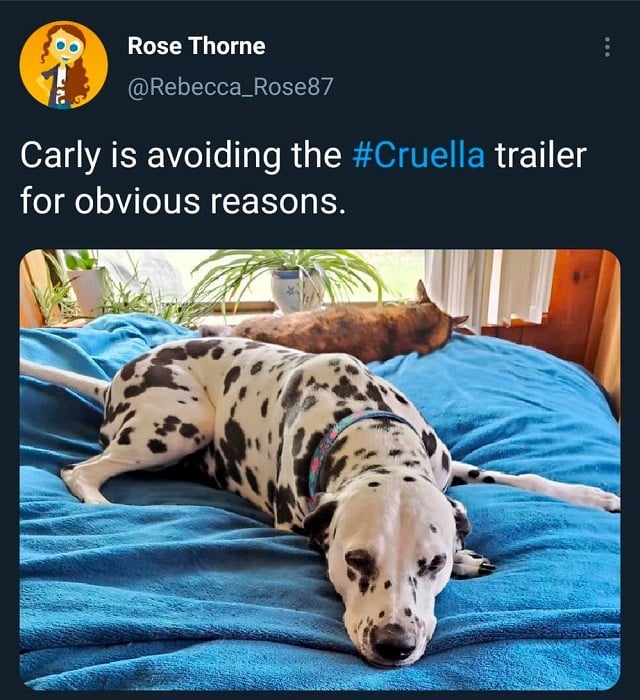 Photo credit Rebecca_Rose87 Twitter page
Understandably, some doggos were quite upset about the trailer. We can't imagine how these puppies are feeling right now knowing that their archnemesis is getting their own movie.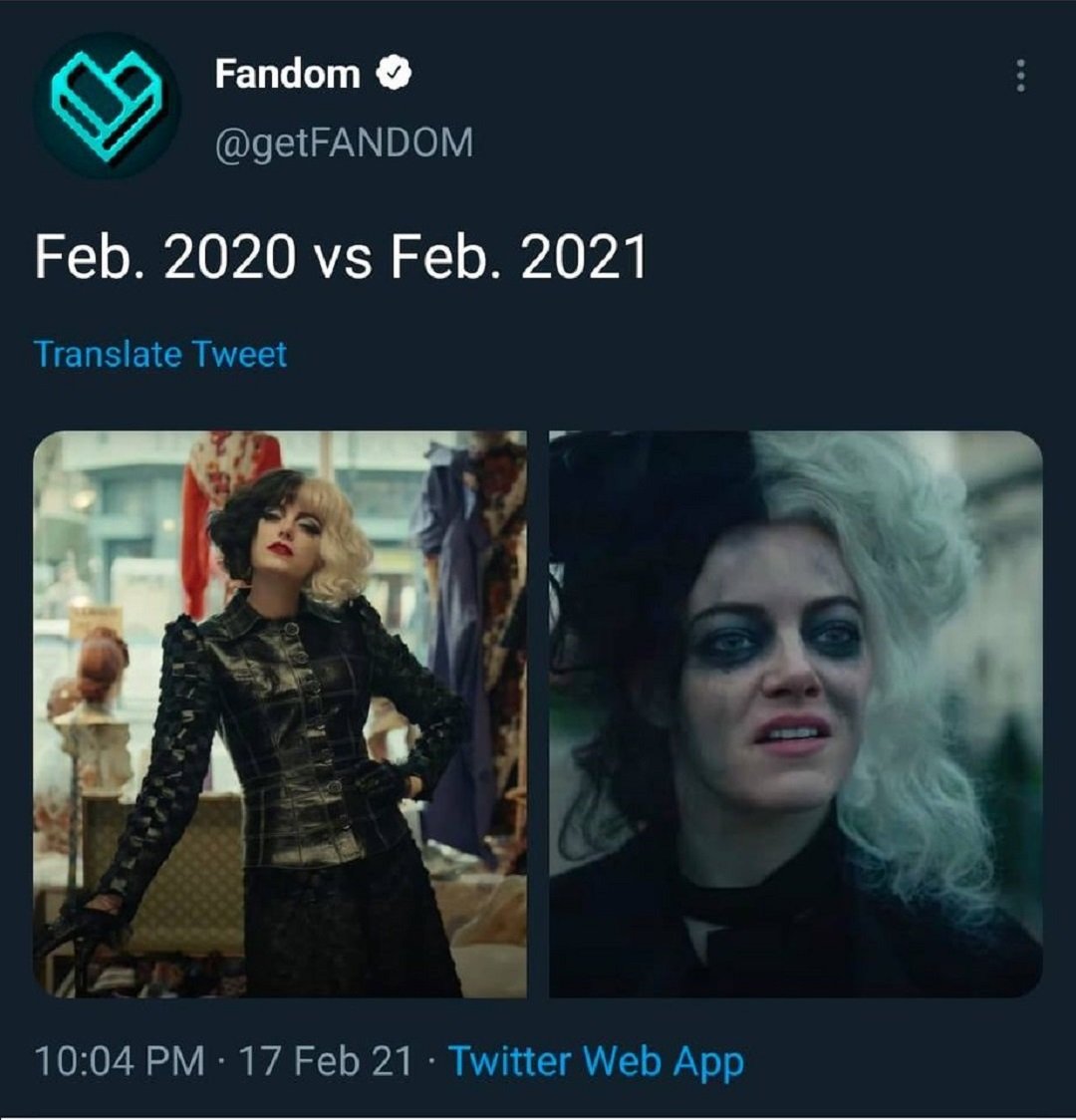 Photo credit getFANDOM Twitter page
The amount of memes, posts and reaction to the trailer ensures the interest of the viewing public for the upcoming movie. Now whether initial first impressions on the trailer will turn out to be true is something that we'll have to find out for ourselves. But one thing's for sure: Cruella's stress mode is a big mood!
So hide your puppies because Cruella is coming this May! (Insert Cruella's signature cackling)