Thai actors and I Told Sunset About You stars Billkin Putthipong and PP Krit reacted to criticisms about sexuality on social media.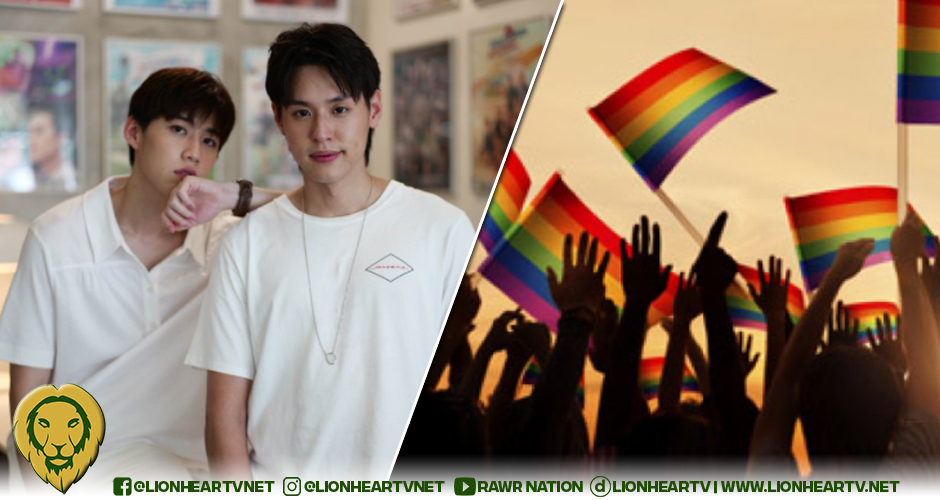 In our exclusive interview, PP Krit said that he would first consider if the comments are true or false before reacting.
"Everybody has the right to say or has the right to show opinions. But, I would consider the fact that if the comments are true or false. If it was true and I could adjust himself or change himself, I would do it if it's a person. But if the comment is false, he wouldn't take it into his mind. He would just leave there, and he wouldn't bring it to destroy his personality or feelings."
Billkin agreed with PP, adding that they are lucky to have fans who have their backs.
"If I get negative criticisms or comments, I would do something quite similar to PP. If that's true, I would keep that. I would use that to allow myself to be a better version. But if it's not true, sometimes I leave it. I am lucky because sometimes fans send the evidence to our legal team."
As for I Told Sunset About You, Bilkin shared their character's journey in the series.
"It's a story of two boys. It's a genre of coming of age. The story happens with a conflict between both two characters. It made them separate from a part of their lifetime. And then they met once again when they grew up at a tutoring school."
He also shared related details about their other project, I Promised You the Moon.
"Actually, I Promised You the Moon, and I Told Sunset About You is a part of the project. But firstly, we announced just I Told Sunset About You for us. We already know at the beginning that we are going to have a second part of the series."
PP Krit also shared how they worked with each other, given their close friendship.
"We knew each other for a long time already. We were friends since like 5 years ago. And, we were already close friends, so it's a benefit for the series. Because when we come together, the improvisations, the acting, the magic moment happens in each scene. And we understood each other when we reacted when we talked. When we were in the series together. So it created much of good chemistry together."
Billkin, on the other hand, shared that they had one awkward scene at the beginning of their production.
"Actually, for the romantic scenes, we were not that awkward at all. But the hard scene for us was when we just met each other. We had to be strange, "I don't know you, You don't know me." But actually, in real life, we are really close. So it's kind of hard sometimes that we have to act or feel like very far."
Billkin Putthipong and PP Krit star in the Thai series I Told Sunset About You.
POP TV users can stream various content such as blockbusters, indie, and classics. They can also watch Filipino-dubbed content such as KDramas, animes, BL series, and Asian movies.