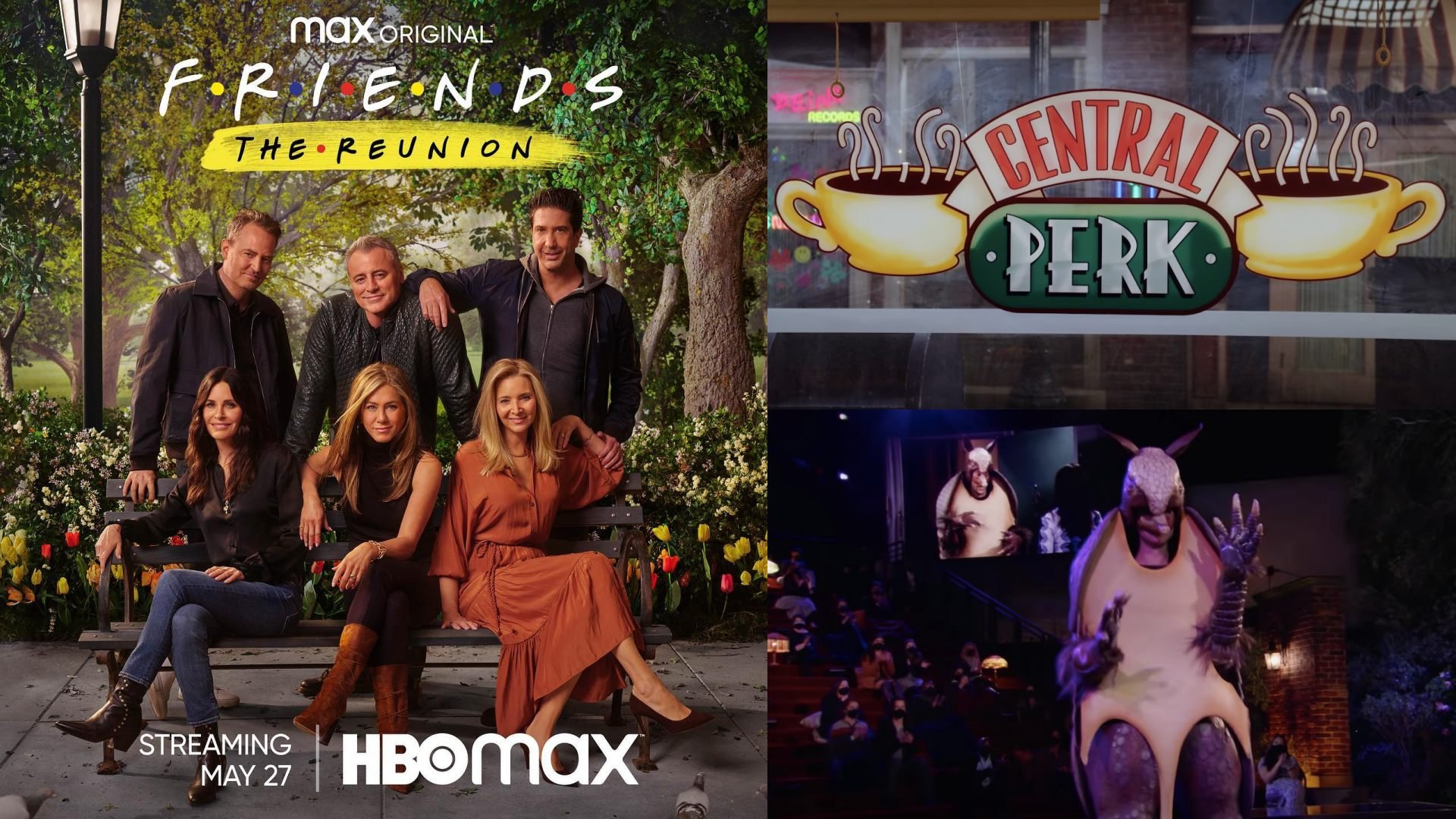 Photo credit: Warner Bros. TV/Facebook
OMG! (Said in Janice's voice, of course!) The Friends reunion is finally happening! Why was the show so iconic? Everything about this television show from the episodes to the classic guitar riff, has become memorable for the fans.
Friends, which ran from 1994-2004, became one of the most popular sitcoms in recent history, nominated for a total of 62 Primetime Emmy Awards, winning the Outstanding Comedy Series award in 2002 for its eighth season. The series went on to become part of many lists of greatest TV shows of all time.
The series finale was watched by 52.5 million viewers in the States and was the second most-watched broadcast, only behind the Super Bowl! Those numbers are crazy!

Photo credit: Friends TV/Facebook
Fans couldn't get enough of Ross, Rachel, Monica, Phoebe, Chandler, and Joey, which is why the series remains popular among streaming apps after more than a decade since the final episode aired.
So when HBO Max announced the Friends reunion special, which promised all original six cast members and its creators returning, the fandom rejoiced.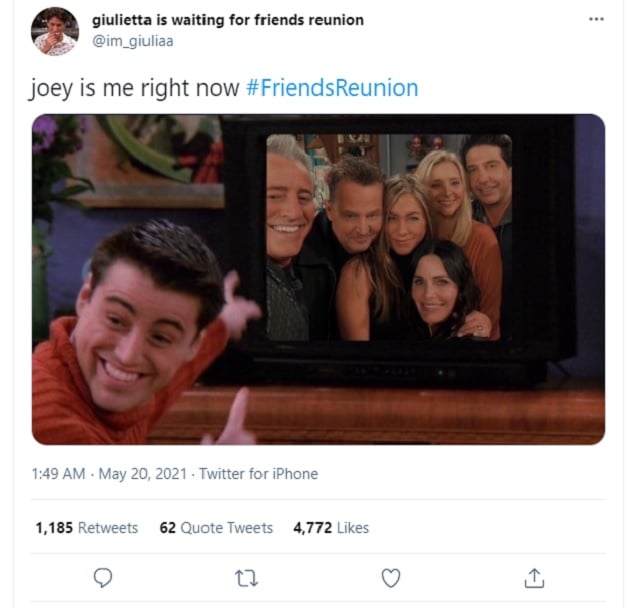 Photo credit: im_giuliaa/Twitter
Case in point, we asked hardcore Friends fan Jean, who works in the PR industry and identifies as a Monica. She has been obsessed with the show since 2010.
She shares, "Each character is very relatable plus the group's chemistry really draws you into their world. [The show is] like a security blanket, which brings me comfort. I know it's been around for so many years, but the topics are still on point—[give or take a few dated, cringey jokes]. I'm excited [for the reunion!] It's great to see the gang back together even if it's not an episode. [This] rarely happens for [an old] series."
The show will bring back David Schwimmer, Jennifer Aniston, Courtney Cox, Lisa Kudrow, Matthew Perry, and Matt LeBlanc so they can hang out on the sofa again.
The reunion will feature several segments with the cast revisiting their old set, participating in a Friends-themed quiz, having a sit-down interview, and even seeing some old favorites such as Central Perk and the Holiday Armadillo.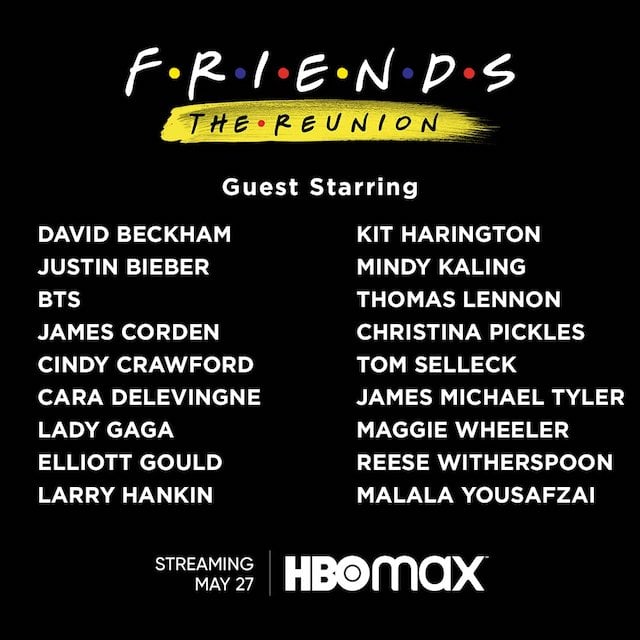 Photo credit: HBO Max/Twitter
There will also be special guests participating in the reunion show including former Friends castmates such as Tom Selleck (Richard Burke), Elliot Gould (Jack Geller), Christina Pickles (Judy Geller), James Michael Tyler (Gunther), Larry Hankin (Mr. Heckles), Reese Withersoon (Jill Greene), Maggie Wheeler (Janice Litman-Goralnik), and more guests.
Even K-POP sensation BTS is getting in on the act!
READ: BTS will be there for you at the Friends reunion
You can watch the official trailer of Friends: The Reunion below.
Now that the world has gone a bit crazy, it's nice to know that we can still rely on Friends to entertain us after all these years. The special episode drops May 27 on HBO Max.
How are you preparing for the Friends reunion show? Are you organizing a virtual watch party with your own friends?