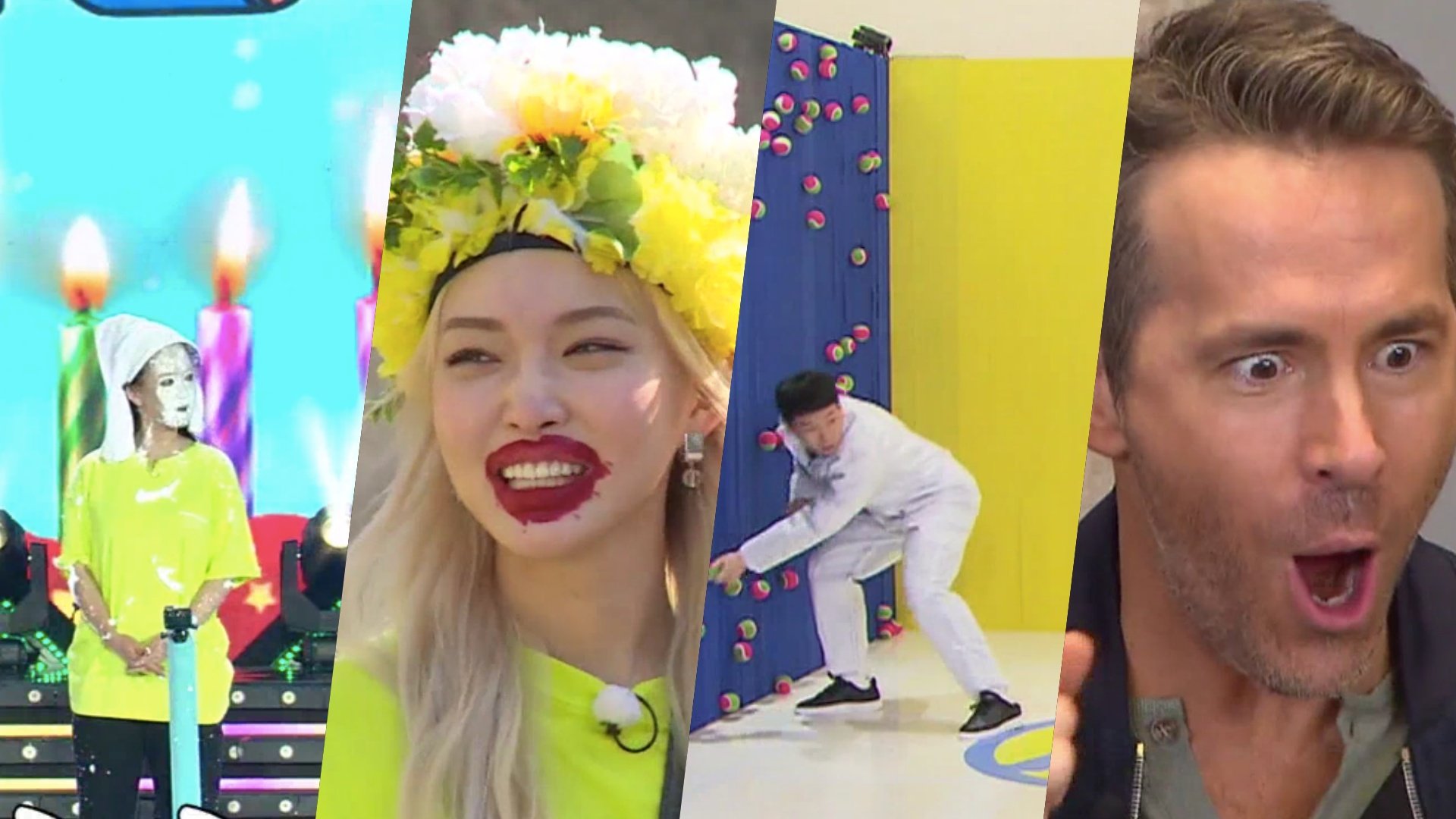 Sure, you could get to know a celebrity through a serious in-depth interview. But how about throwing the guest into an obstacle course, instead? After all, you can better discover a person's true nature when they are faced with great challenges—such as slipping and sliding around a bouncy slide. And that's the main concept of the popular SBS series Running Man.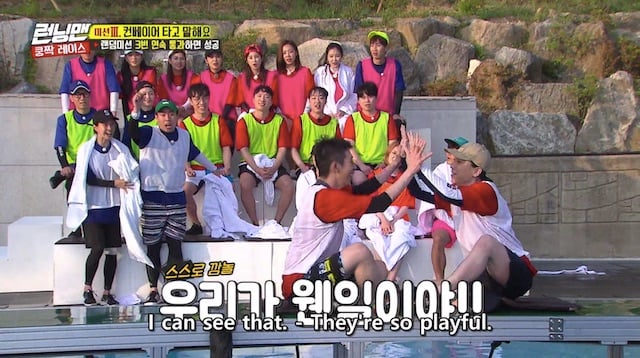 The genre-busting show can be described as urban variety, taking the usual talk show mini game format and elevating it into an art form. You rarely get the exact same series of challenges in a row which adds more excitement with every episode as they constantly switch things up. The tasks range from the deceptively simple, such as playing Jegi Chagi (Korean hacky sack), to the absurdly complex, like a scavenger hunt across the city. And considering that Running Man has been, well, running, for more than a decade at this point, that's quite an impressive feat!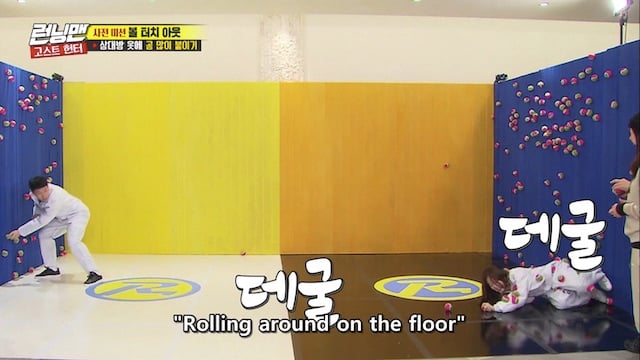 But how does one convince celebrities to go along with these oddball challenges? That's where the Running Man's main cast comes in namely, Jae-Suk, Haha, Suk-Jin, Jong-Kook, Kwang-Soo, Ji-Hyo, So-Min, and Se-Chan. This talented group of MCs, who have garnered just as much following as their superstar guests, create a fun-loving atmosphere that makes everyone feel comfortable. Without the pressure of a traditional interview format, Celebrity participants are given the chance to just chill or get very competitive in the games, oftentimes breaking into uproarious laughter due to the MCs' antics.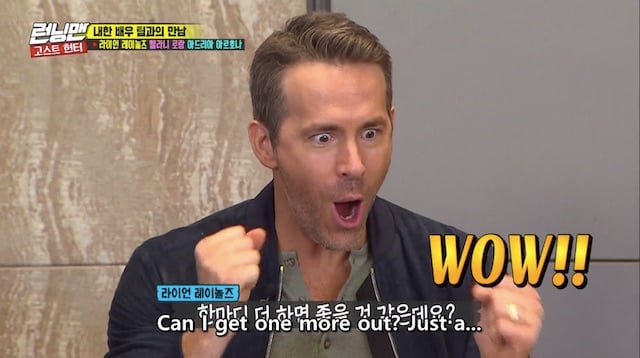 And Running Man has welcomed its fair share of guests such as TWICE, Jessi, Lee Do-hyun and Park Yoo-na from Hotel del Luna, Solji and Hani from EXID, Seungkwan and Mingyu from SEVENTEEN, Sunmi from Wonder Girls, plus Yoona, Sunny, and Tiffany formerly of Girls' Generation. They even had Ryan Reynolds for a special The Ghost Hunter Race episode, along with 6 Underground castmates Mélanie Laurent and Adria Arjona.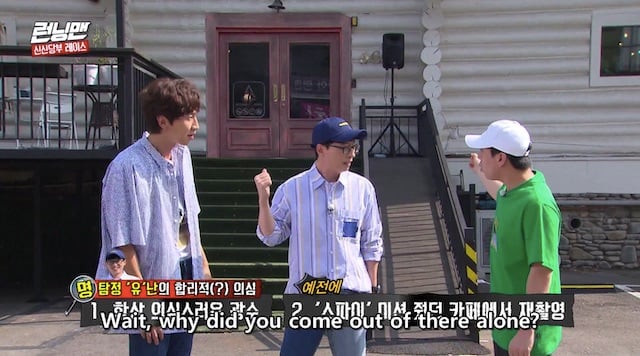 Aside from the overly complicated setups that come with every weekly challenge, what truly draws the viewer is the strong chemistry among the main cast. No matter how wacky the circumstances, the Running Man crew proudly overcomes the embarrassment of the situation to provide us with top-notch entertainment. Even without the celebrity guests, the cast led by Yoo Jae-suk, have the funniest interactions with each other. This sibling-type trolling is best highlighted during episodes where some of the members are tasked with a secret mission while others try to suss them out—Among Us style. Their over-the-top expressions when faced with sudden betrayal during challenges will take up permanent residence in your head. Their attempt to keep some semblance of poise amidst the mess is peak comedy. There are also tons of continuity callbacks referencing previous episodes, which will keep you invested with watching one after the other.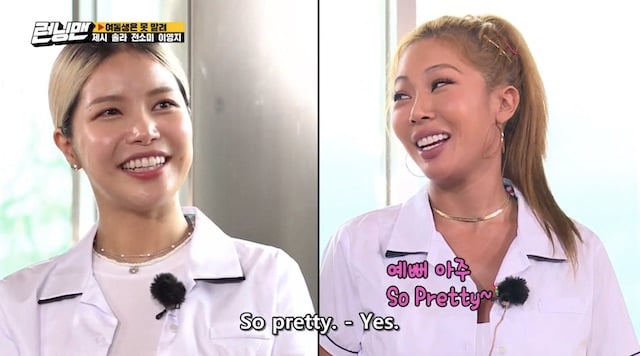 Here are just some of the strangely specific challenges to look forward to when you binge-watch the series: In the episode Find My Family Race: Little Sister Can't Be Stopped featuring Korean-American rapper Jessi and MAMAMOO's Solar, the participants must search for their younger sibling and convince them to graduate school. In Card Escape Race, K-Drama actress and former K-POP group member Yoona is trapped inside a building with the rest of the cast and must find a way to escape. In the special two-parter called Broadcasting Station Ghost Story: The Legendary [Proposal] starring GOT7's Jinyoung, the challenge plays out like a horror mystery where the gang must uncover the secrets of a broadcasting station.

If you want more hilarity, then watch the rest of the Running Man series on TrueID!