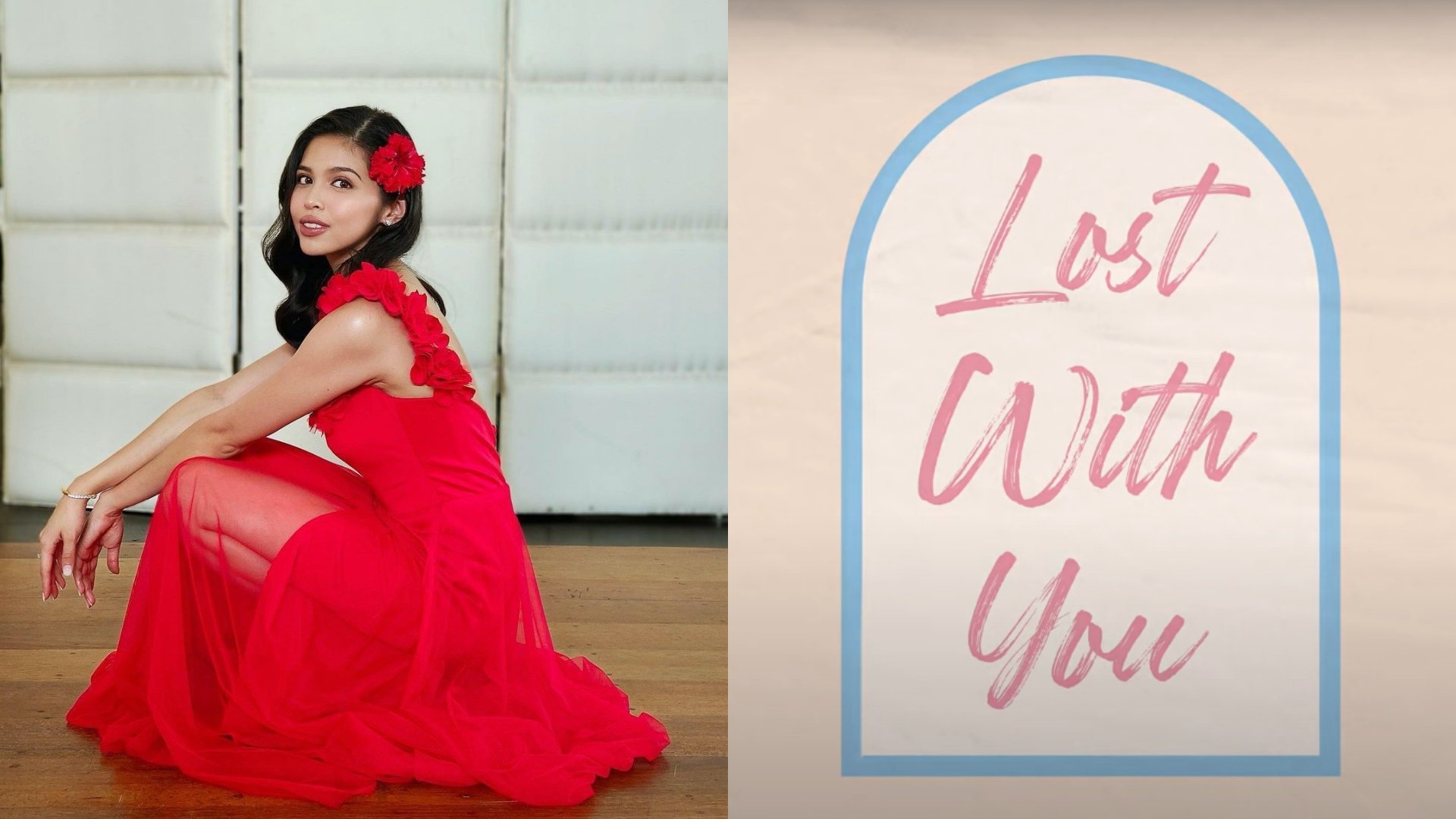 Photo credit: Maine Mendoza Instagram page
Happy cake day, Maine! For her birthday, the celebrity best known for her role as "Yaya Dub," gave Mainatics a special gift. Through Universal Records, the star released her new single "Lost With You" on Apple Music and Spotify. You can also peep at this cute lyric video on YouTube.
"We might not make it home but we learned a thing or two, I don't mind getting lost with you." she sings, accompanying a short clip of her dressed and ready to get on a plane!
So how did Maine celebrate amidst the new normal safety restrictions?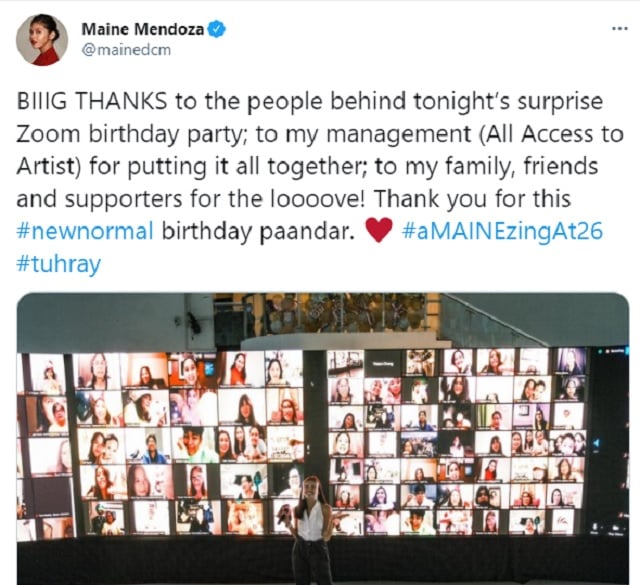 Photo credit: Maine Mendoza Twitter page
To her surprise, she was given an early and socially distant celebration via a Zoom party with friends, family, and supporters who greeted the Phenomenal Star. And now we are very curious about Maine's birthday wish for today since fans have jokingly referred to her wishes as high-key prophetic. For instance, Maine posted about her now-boyfriend Arjo Atayde way back in 2013 declaring "Arjo cutie" years before they started dating. Many have attributed this to the "law of attraction" with the thread going viral as online users posted their crush's name in hopes of turning their dream into a reality.
So why not make a wish to the universe on the star's special day? You may just catch a bit of that Maine Mendoza magic!