Velasco's new European set romcom may have deprived its viewers with its thrilling visually appealing landscapes of Russia, but it succeeded in showcasing the magic of a cross-cultural romance.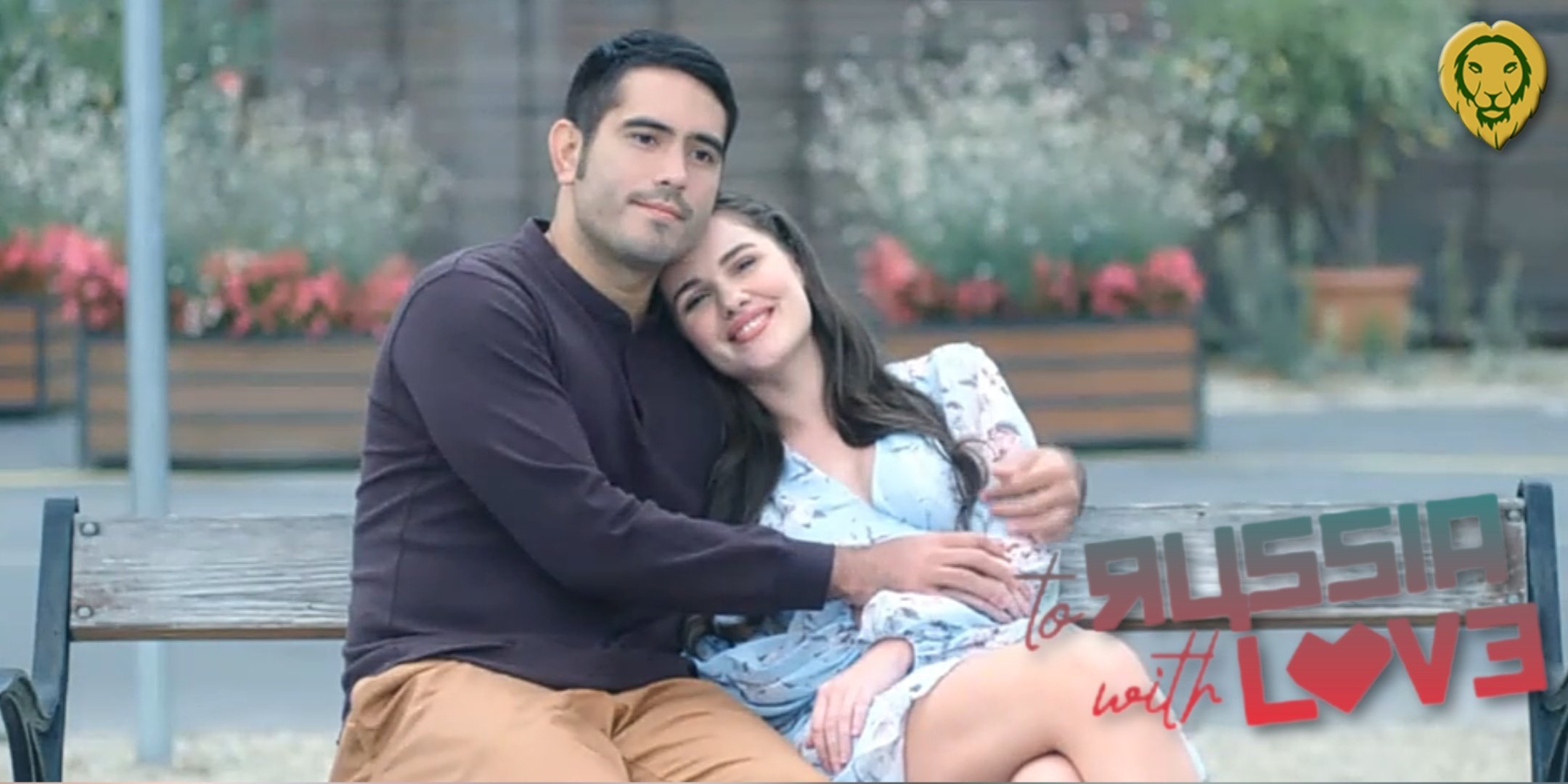 MAVX PRODUCTIONS

Actors: Gerald Anderson,Elena Kozlova, Kakai Bautista, Malou Crisologo, Karl Gabriel, Simon Szabo, Ivan Carapiet, Veronica Reyes, Isay Alvarez, Jef Gaitan, Scott Alexander Young
Genre: Romance, Comedy
Premise: As a devoted entrepreneur wins the affections of a free-spirited traveler, he must also win over her stern and disapproving father (Netflix).
Running Time: 115 minutes
Screenplay: Biboy Calleja
Direction: Veronica Velasco,
Watch it on: Netflix
Why You Should See It:
On the surface, cultural barrier seems to be the great[est] crux in this brand new sentimental romcom by director Veronica Velasco. But scratch that surface, and you'll see the deep-seated personal issues harbored by the lead characters who keep them from meeting halfway in love.
Romcoms like To Russia with Love, where the lead players are two characters with different cultural backgrounds, seldom explore what is beyond the beauty of cross-cultural romance. That is true in this case, as it heavily relies on the magic of two people falling in love, despite the differences. Be that as it may, there may be few highlights outside the realm of love that keen viewers may find along the way.
The film follows Dipolog native Dennis (Gerald Anderson), who inherited a cocoa farm and restaurant business from her father, who died. He lives happily with his mother Thelma (Isay Alvarez), who loves teasing him to [finally] settle down with the woman he likes. One day he comes across the beautiful Russian tourist Oksana (Elena Kozlova), the daughter of the former Russian boss of Blessie (Malou Crisologo), currently employed by their family business. Through the jolly woman–Dennis and Oksana had a good start as friends, and quickly escalated to a brewing romance.
Velasco has already taken the moviegoers to different European locations via her four previous films. In the over-sentimental To Night And Day, she made smitten moviegoers weep not just for the bittersweet romance between Alessandra de Rossi and Paolo Contis's characters but also for the sweeping, breathtaking visual wonders of Iceland. She did the same thing with Nuuk, which allowed her to showcase Greenland's sprawling beauty, so as in A Far Away Land, which threw the mesmerizing Faroe Islands front and center.
Unfortunately, in this film, she failed to capture Moscow in its most picturesque form, as many of the scenes she shot were [mostly] done either indoors or alleyways. Pandemic restrictions and the current political climate in Russia come into play here.
To Russia with Love definitely a romcom, but one can readily sense the awkwardness in the comedy part. It is good that reliable comedian Kakai Bautista is part of the cast, but her alone does not compensate for the film's lack of good comic energy.
Anderson has few attempts to stand out in that department, but as he is more an astute dramatic actor, his scenes mostly felt forced. He did soar, though, when he alone made his pairing with the inexperienced Kozlova worked. There are glitters of magic in every frame they share, and it gets easier to fall into a kilig frenzy once he employs his tried-and-tested leading man charm. Kozlova surely needs more motivations in the acting department, but she is a beauty that develops a great affinity with the camera.
As predictable as Biboy Calleja's script for the film seems, some good stuff here that still deserves commendation. The film showed that the barrier that needs to torn down is not solely cultural but also internal, emotional issues. The moments leading to the conclusion delivered heartwarming surprises that will surely leave a smile in your heart.
5 – Excellent
4 – Very Good
3 – Good
2 – Tolerable
1 – Terrible
To Russia with Love is now streaming on Netflix. Watch the official trailer below: