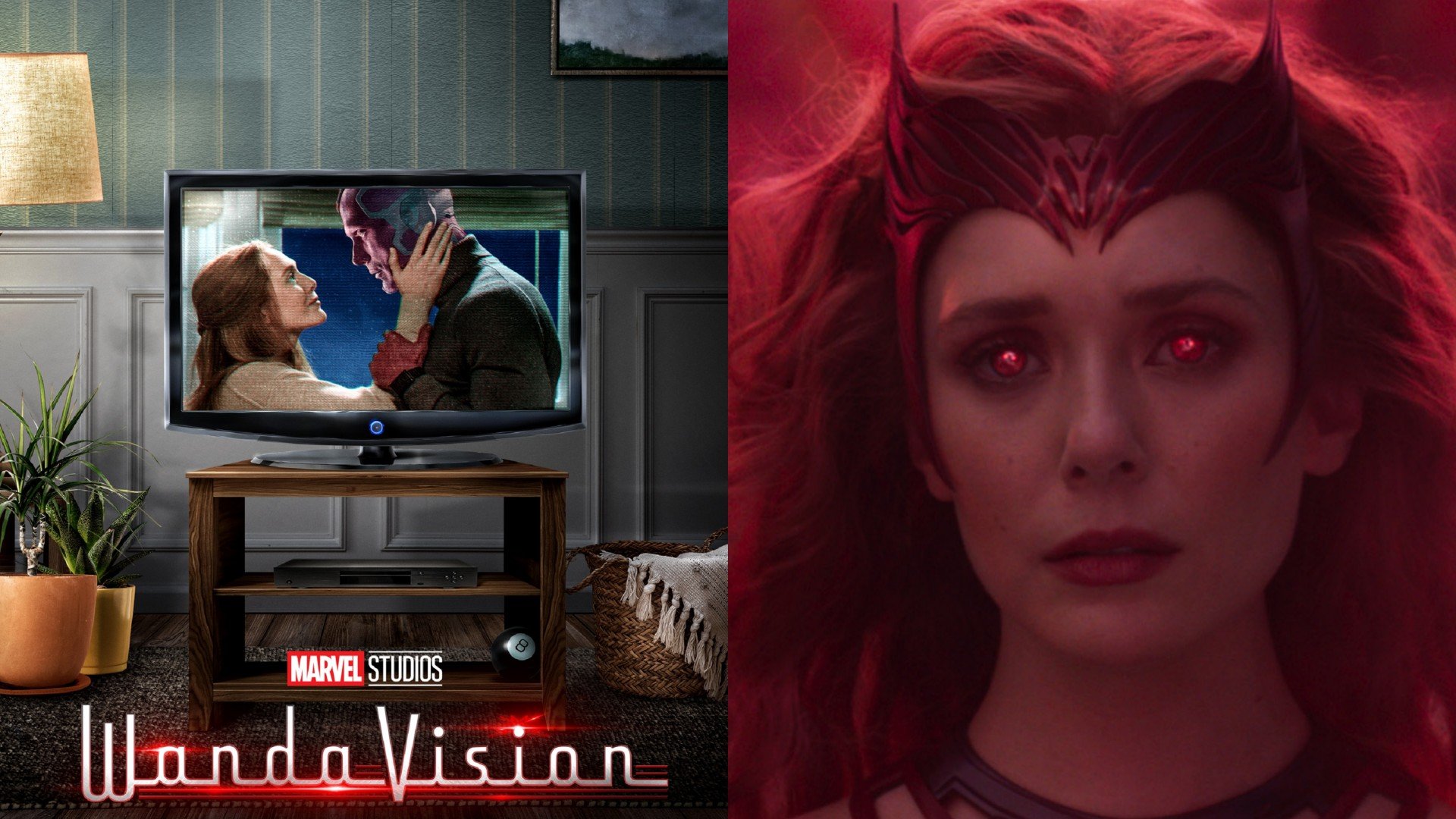 Photo credit: WandaVision Twitter page
After a year without any Marvel releases, WandaVision finally brings back the Marvel Cinematic Universe as the first entry in Phase Four, leading the way for the episodic format. WandaVision was so popular that the last few episodes caused Disney+ streaming app to crash!
In the age of streaming and binge watching, Disney+ opted for a weekly format instead. As another Disney title, namely The Mandalorian, has already proven, this release schedule maintains fan interest and online chatter as they speculate on what happens next. That said, is the series worth the hype? Let's find out! (Be warned, there are major spoilers ahead!)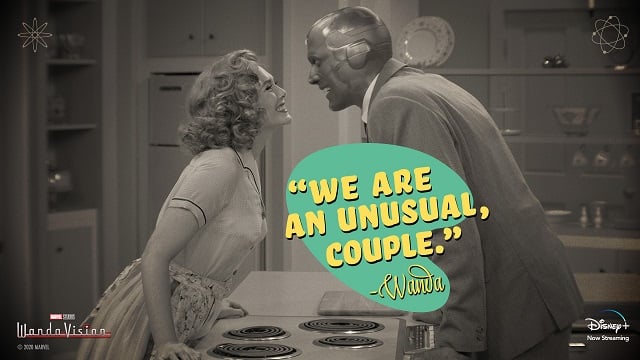 Photo credit: WandaVision Twitter page
Welcome to West View
WandaVision is set three weeks after the events of Avengers: Endgame but the way the story is told is quite unusual. Straying from the regular MCU formula, WandaVision's first episode, "Filmed Before A Live Studio Audience," opens in the classic black-and-white format as an homage to '50s and '60s sitcoms, including The Dick Van Dyke Show and I Love Lucy. Wanda (Elizabeth Olsen) and Vision (Paul Bettany) are a newly wed couple who try to hide their abilities from their neighbors while striving to live the ideal suburban life in West View.
The first episode has the distinction of actually being filmed in front of a live studio audience, and used many practical effects and wire gags that were authentic to the era.
The succeeding episodes see Wanda and Vision hop from one sitcom era to the next, while staying true to the production style of the decade, until the late 2000s.
Photo credit: WandaVision Twitter page
There are both new and familiar faces in the series such as—spoiler alert—Wanda and Vision's twins Billy and Tommy, A.K.A. Wiccan and Speed in the comics. There's also resident busybody neighbor Agnes (Kathryn Hahn), who "helps" out Wanda when the latter is caught in sitcom shenanigans. Then, there's Geraldine (Teyonah Parris) who turns out to be Monica Rambeau (yes, the kid in Captain Marvel) who followed in her mom's footsteps as a member of the Sentient World Observation and Response Department (S.W.O.R.D.). She investigates West View and teams up with Jimmy Woo (Randall Park), whom you may recognize as Scott Lang's parole officer in the Ant-Man movies, and Dr. Darcy Lewis (Kat Dennings) who was Jane Foster's intern in the Thor movies. Fans were thrilled to see Jimmy and Darcy since they've had some character development since we last saw them. Now Jimmy can do magic tricks, something he picked up from Ant-Man no doubt, and Darcy has gone from intern to holding a doctorate in Astrophysics. Oh, and another spoiler alert: Pietro returns but he's looking a bit different since he's portrayed by Evan Peters, who played Quicksilver in the X-Men films.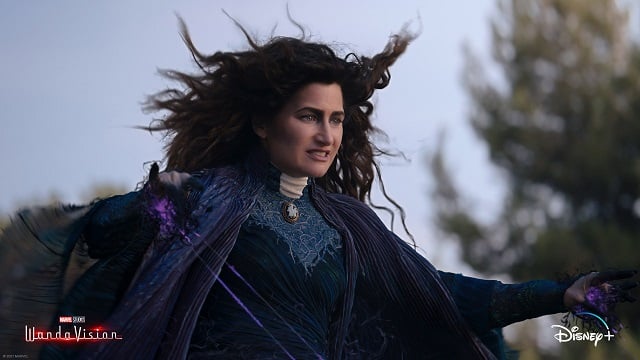 Photo credit: WandaVision Twitter page
Watch out, Loki! There's a new villain in town
The series gave us one of the most lovable antagonists in the MCU so far, Agnes A.K.A. Agatha Harkness, an ancient witch who snuck into Wanda's sitcom universe to steal her powers. Kathryn Hahn's quick switch between good-nature giggling and evil cackling was worthy of all the awards. While most of the songs in the series were definitely catchy, Agatha's villain song stood out among the rest. "It was Agatha All Along" landed on both the Billboard and iTunes charts and Kathryn Hahn, who sings in the 62 second song is shookt. Listen to it below.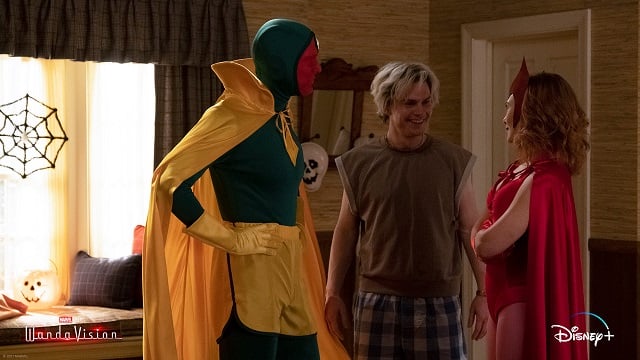 Photo credit: WandaVision Twitter page
Goodbye, fan theories
Fans may have quickly deduced that nosy neighbor Agnes is really Agatha Harkness but that's about it. A lot of theories were debunked such as the appearance of Reed Richards (Mr. Fantastic), Mephisto, Doctor Strange, an introduction of the multiverse and other X-Men characters (thanks to Evan Peters' Quicksilver appearance) and other fan theories. There were so many YouTube videos and podcasts, threads and comments, you name it. Long-time comic book readers and newbie fans were burning the midnight oil, connecting the dots. WandaVision director Matt Shakman (who was recently nominated for Outstanding Directorial Achievement for his work in WandaVision by the Director's Guild of America) did say that fans may be disappointed in the finale if their theories don't come true. While fan speculation is always fun, don't let it stop you from simply enjoying the series.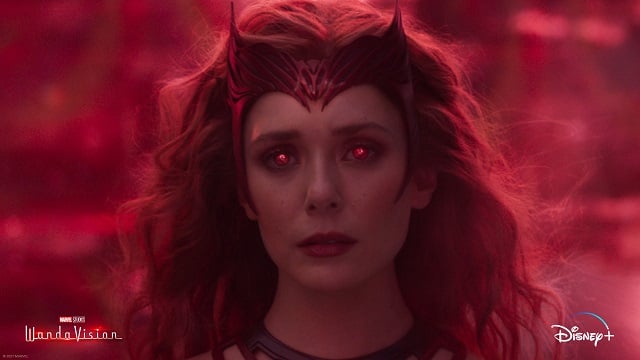 Photo credit: WandaVision Twitter page
Hello, Scarlet Witch
One thing that fans did love about the finale? Seeing the iconic Scarlet Witch look. The series becomes one long therapy session for Wanda as she goes through the stages of grief dealing with Vision's death. When Wanda finally accepts her pain, she unlocks her true power—chaos magic. Seeing the Scarlet Witch in all glory makes you appreciate the character's journey, from a Sokovian radical in Age of Ultron to her pain and anguish at losing her brother, then Vision, to her grief and creating a fake world in order to cope, to becoming the Scarlet Witch (who is supposedly stronger than the Sorcerer Supreme). A true character journey and glow up that we can all support!
And in true Marvel Cinematic Universe fashion, a post-credit scene only teases more for the Scarlet Witch, who will appear in Doctor Strange in the Multiverse of Madness.
WandaVision stands as a reminder of how we turn to pop culture (TV, movies, books, music) as a form of comfort and escapism. The series sheds light on coping and acknowledging negative emotions and prioritizing mental health as shown in Wanda's inspiring journey. The show's message can best be summed up in this now-iconic line said by Vision, "What is grief if not love persevering?"