The two programs will initially occupy ALLTV's primetime line-up on September 13, the day the new TV channel makes its pilot broadcast, and onwards.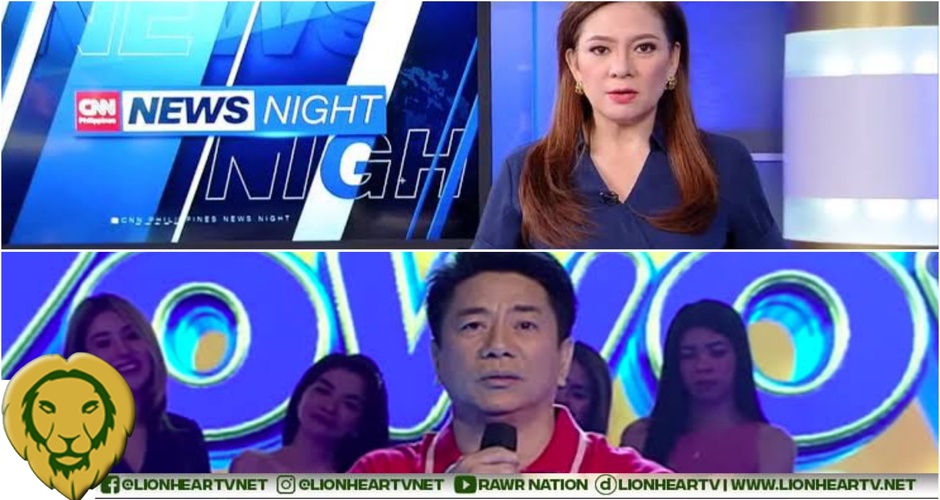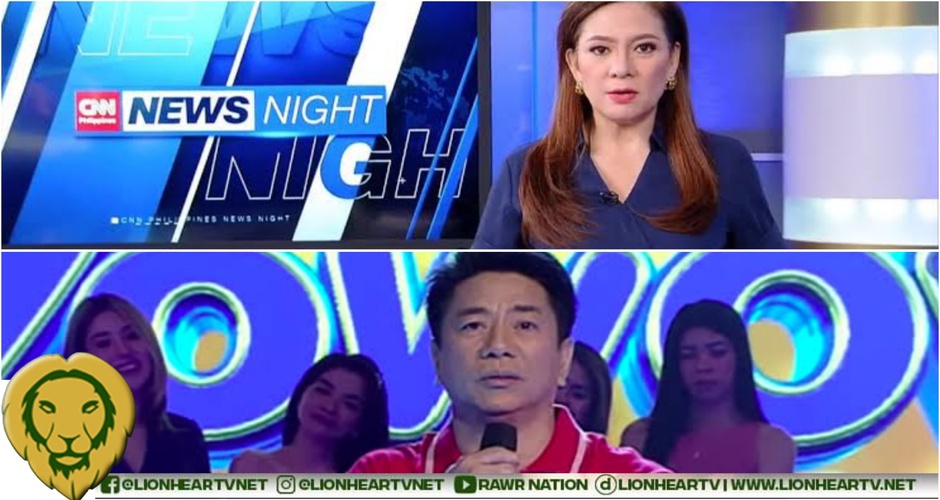 ALLTV's programming has been quickly shaping up ahead of its debut broadcast on September 13. This early, the channel's primetime lineup has already taken form, with CNN Philippines' flagship newscast, News Night, and Willie Revillame's variety show, Wowowin, announced to air back-to-back.
According to sources, CNN Philippines Newsnight will be the primetime newscast on ALL TV.
Presented by seasoned and award-winning broad journalist Pia Hontiveros, News Night takes All TV's 6-7 pm slot. This means that at least 30 minutes of the newscast will go head-to-head with ABS-CBN's TV Patrol and GMA Network's 24 Oras.
CNN Philippines president Benjamin Ramos, said through the content licensing deal they signed with AMBS, they hope to extend their reach and get to a much wider audience.
"Through this partnership with the AMBS, we have an opportunity to reach more people in many parts of the country and deliver news that's accurate, fair and balanced," he said in an interview.
Just last March 27, this year, News Night marked its 5th year on air.
Wowowin, meanwhile, aired on GMA Network for nearly 7 years, before going off air in February 2022. Its revival via AllTV ensures that the variety show will continue as the longest-running Willie Revillame-hosted variety show, after Wowowee.
There is no word yet, as to how long Revillame's show will run on All TV, but it was announced to air from 7 pm onwards.
Revillame, himself, said that the choice to air his show on primetime and during dinner time is to allow his viewers to enjoy only good news and a good viewing experience, before heading to sleep.
Advanced Media Broadcasting System (AMBS), has been revealing its initial contract stars, one by one, among them including Toni Gonzaga, Anthony Taberna, Ciara Sotto, and Mariel Rodriguez. Revillame assured his fans and potential AllTV viewers, that the names of personalities they will soon see on the Villar-owned channel, will surprise and delight them.