Intrigue and tension seethe in the pilot episode of this potential showstopper that puts the '90s movie star Ian Veneracion back into the action genre.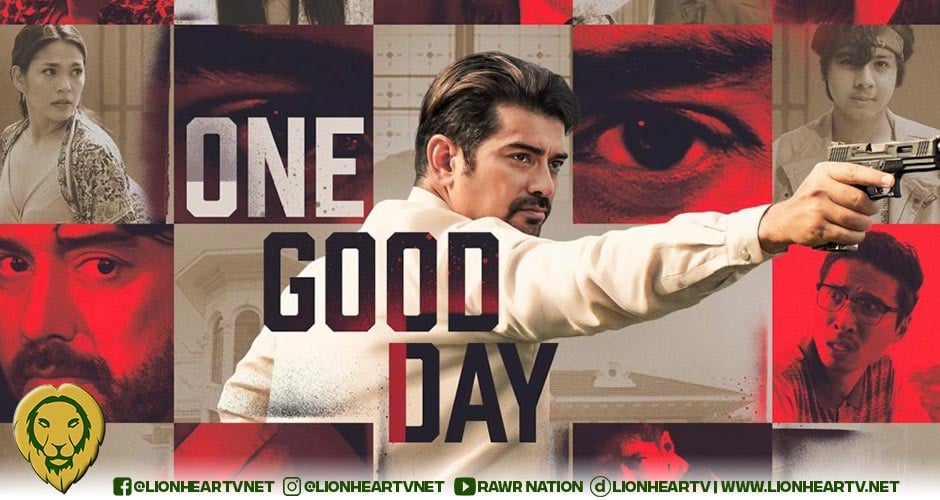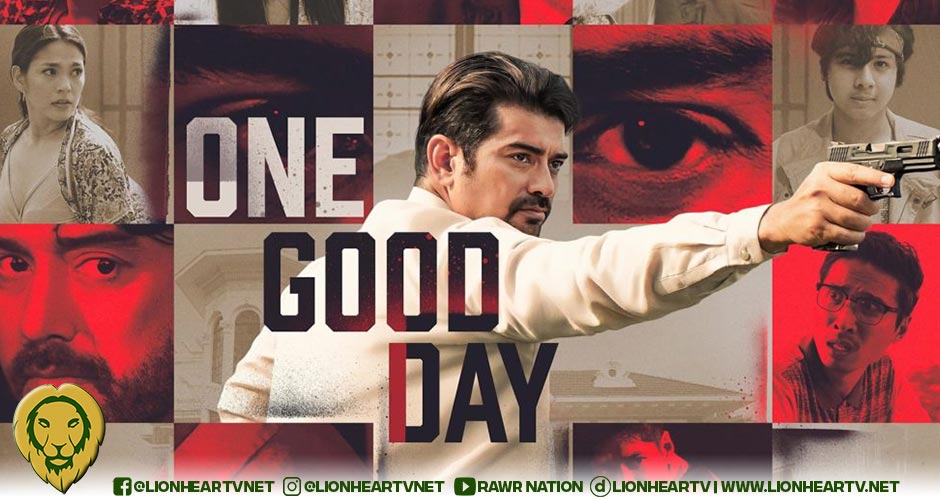 STUDIO 360
Actors: Ian Veneracion, Andrea Torres, Nicole Cordoves, Joel Torre, Pepe Herrera, Justin Cuyugan, Louise Abuel, Rabiya Mateo, Claire Ruiz, Robert Seña, Joe Vargas, Aljur Abrenica
Genre: Action
Premise: A former crime syndicate leader, has to go back to his old life, to pursue justice for someone he considers his son. What he uncovers is the most painful truth: that the worst enemies are those you consider family.
Director: Lester Pimentel Ong
Watch it on: Prime Video
Why You Should See It:
One Good Day is so good that you can probably binge this entire series in one sitting, and won't end up feeling cheated when the closing credits begin to roll up. 
At least, that's what the pilot episode seemed to suggest. Succeeding episodes have to fulfill that promise in the coming weeks. The tension, the drama, and the intrigue sear like the scorching heat of the sun, but the muscular intensity and the relentless flow of twists and turns, make this action-drama noir, a worthy weekly habit.
The story follows former hitman, Dale Sta. Maria (Ian Veneracion), who has now found peace and quiet in being a farmer. He lives with his young, jolly assistant, Lucky (Louise Abue), who is almost a son to him. An enticing invitation to go back to Kingtown, lorded by the crime organization led by the Rodrigos, whom Dale previously served, came on his doorstep. He just could not say no.
One Good Day marks Veneracion's return to action. A certified action movie star in the '90s, the 47-year-old leading man still has his deft skills in the genre intact. His moves in the series are not without flair, and his action sequences polished. There is a palpable tension and muscular intensity in every scene, proving not just Veneracion's preparedness to tackle these roles again but also the amount of attention dedicated by its director, Ong, and the rest of the production, to pull off this action extravaganza.
Other characters have the rest of the series to grow, but it's worth noting how Andrea Torres possibly tickled the curiosity as early as the first episode. Seeing Cordoves dealing with action roles for the first is a breath of fresh air. Those who are used to seeing her pulling off beauty queen poise and wit in answering deep questions, are sure to find delight in seeing her project like a deadly assassin.
One Good Day is now streaming on Amazon Prime Video. Watch the official full trailer below: