The Showtime-dancer-turned-host received some flattering commendations from the Unkabogable Phenomenal Box Office Star, who is also her talent manager.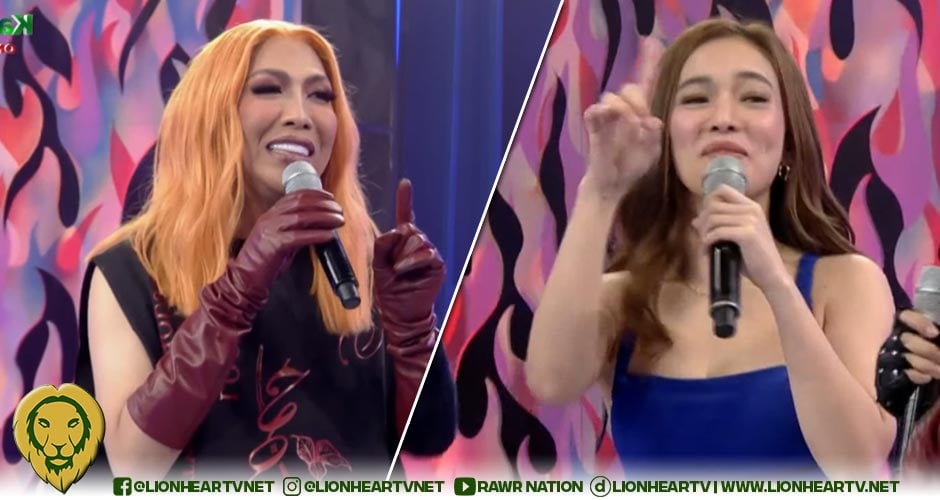 On her third day as a lead host, today, October 26, Ate Girl got challenged again to jive along with her co-hosts, one of whom is no less than her talent manager, Vice Ganda. The superstar comedian host returned to the show, after skipping the show for several days to focus on filming his upcoming MMFF film, Partners in Crime. You could tell Gonzaga was still adjusting to her new task, with occasional dead-air moments and awkward banters.
Luckily, with "meme" Vice Ganda beside her, she now has a reliable companion to engage her during awkward moments. Such is what happened during today's episode. What amused and impressed, not just the 'madlang pipol,' but more importantly Vice, is when she wittily found a way to make her presence felt, when she was struggling to find the right timing to join Vice Ganda and Anne Curtis' banter—she danced.
Amused and impressed, Vice promptly acknowledged Gonzaga and made her feel how proud he was as her manager.
"I made the right decision to manage you as a talent," Vice said, as she gave Gonzaga a high five. "Marunong eh. Ah hindi ako makasingit sa chikahan n'yo ha, 'sasayawan ko kayo (She knows what to do. She's like 'you won't let me butt in, then watch me dance', she's like that)," the comedian-host told the viewers.
Jackie Gonzaga a.k.a. Ate Girl has been proving herself deserving of being selected as one of the hosts of It's Showtime new segment, Girl on Fire, ever since she started taking on the role, on Monday, October 24. It is the first time the show dancer got tapped to fulfill such a role.