The partnership allows aspiring Filipino talents in North America to train under the tutelage of Star Magic's head of the training department, Direk Rahyan Carlos.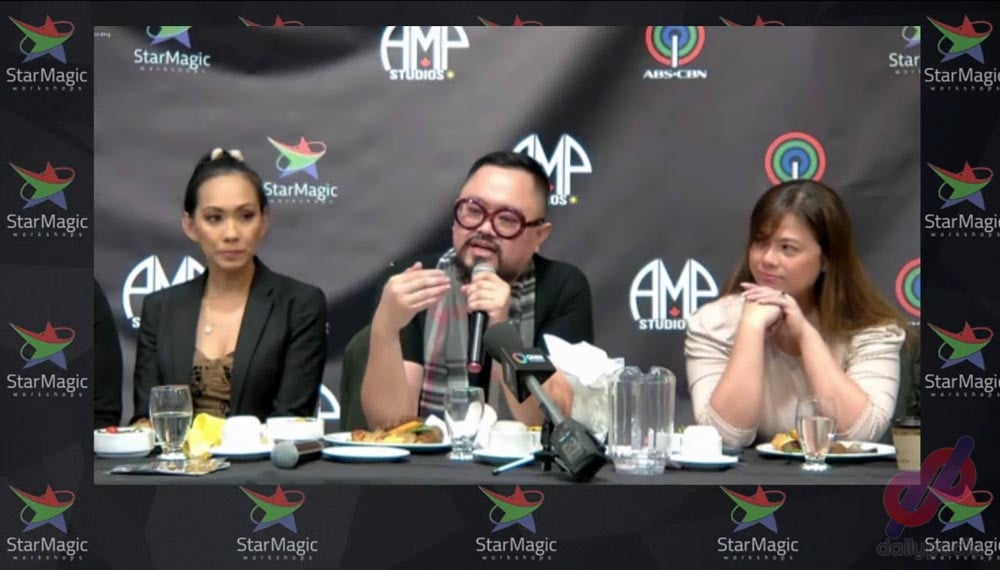 This will give them a chance to penetrate the Philippine entertainment scene.
ABS-CBN is pushing boundaries in terms of talent discovery, as it sets its sights overseas on promising Filipinos who aspire to join the world of show business. This year, the network's talent management arm, Star Magic, forged a collaboration with Canada-based AMP Studios, bringing its world-class workshops to North America.
This December, Star Magic began the final stage of its workshop in North America. Trainees from various parts of the United States and Canada, flew into Toronto to physically attend their in-person recitals and final assessment. The event was made possible by Star Magic's collaboration with AMP Studios, which has been a budding media company focused on content creation in Canada.
During the press conference held last December 14, director Rahyan Carlos, as well as AMP executives, Chalen Lacerna and Rechelle Everden, emphasized the crucial role of such acting workshops, in their continued pursuit of new talents, who may become the stars of their upcoming content collaboration. Star Magic Head of Finance and Operations, Ed Capulong, himself, revealed that an upcoming film to be shot in Canada and to be directed by Carlos, is underway.
Carlos, who spearheaded Star Magic's workshops and acting classes, ensured that the courses they offer to aspiring Filipino talents in America are the same as what they offer to those in the Philippines.
Carlos flew into Canada to personally supervise the final stage of the hybrid training being offered by Star Magic to North American students. During the press conference, he took pride in the 'Chubbuck' technique, that he is currently using for his students. The technique, as he claimed, allows students to use their own experiences as tools in nurturing their craft and artistry. He made mention of the likes of Joshua Garcia, Charlie Dizon, Christian Bable, and Jane de Leon, as some of his former students, who all underwent the training.