ABS-CBN and Zoe Broadcasting Network have decided not to renew the licensing agreement to broadcast Teleradyo on Zoe's digital channel.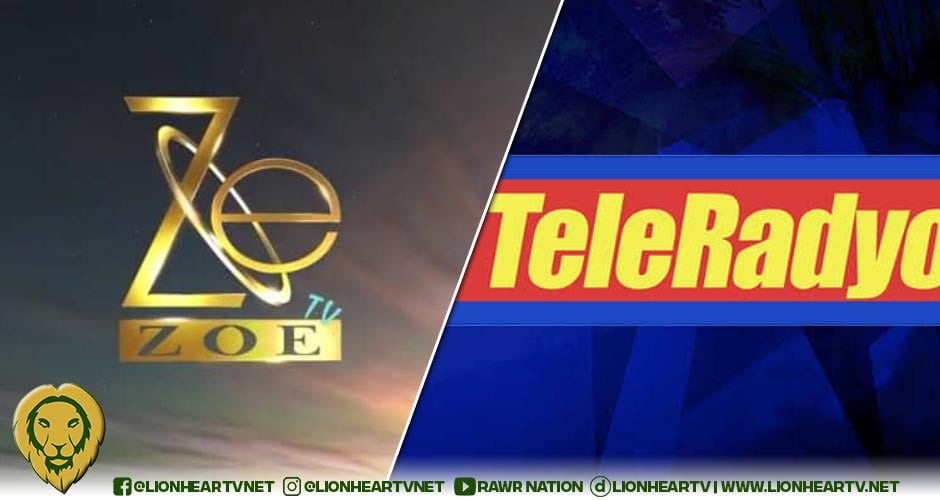 In a report by Lyza Aquino on November 4, it said that the two networks have agreed to discontinue their licensing agreement starting November 1.
"ABS-CBN at Zoe Broadcasting Network, nagkasundo na hindi na irenew ang licensing agreement sa digital TV para sa mga content ng Teleradyo."
The move may have something to do with ABS-CBN's alleged plan to trim its channel portfolio by the end of 2022.
In a report by Bilyonaryo.com published on September 1, CEO Carlo Katigbak, is said to be studying a proposal to merge its two news channels, ABS-CBN News Channel (ANC) and TeleRadyo, to avert financial losses.
According to Bilyonaryo.com's source, ABS-CBN can only afford to keep one news channel since both ANC and Teleradyo have been losing 'heavily' even before ABS-CBN lost its broadcast franchise in 2020.
Teleradyo, formerly known as DZMM Teleradyo started broadcasting in April 2007 via cable channels.
Following the launch of ABS-CBN's digital channels in 2011, Teleradyo started broadcasting on digital free TV via ABS-CBN's digital subchannels.
Due to ABS-CBN's non-renewal of franchise in July 2020, Teleradyo got forced to stop its broadcast on free TV.