The most recent Kapuso daytime drama tackles the controversial topic of human cloning.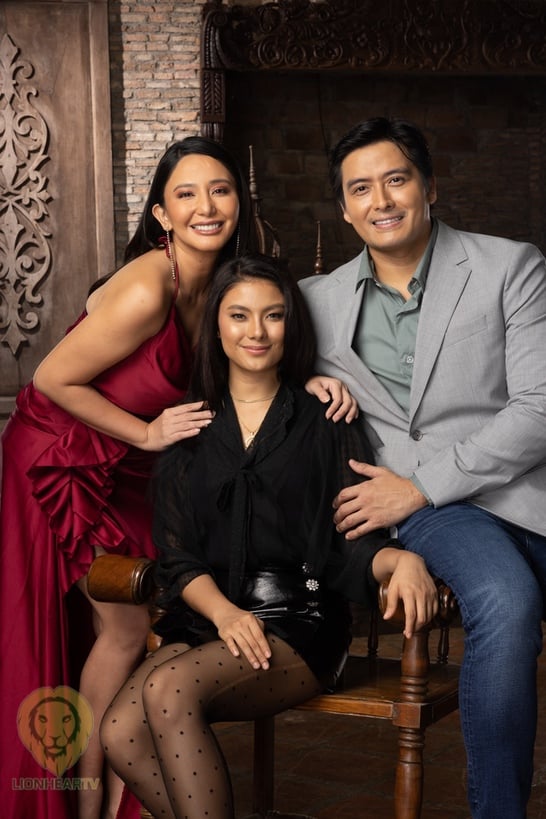 GMA Network continues to defy local television norms by offering original shows that bravely tackle unconventional themes and genres. With its latest afternoon drama, Unica Hija, the network pushes the envelope further, by touching on a sensitive and controversial topic: human cloning.
That alone should be enough for some to give it a try. But to keep its viewers glued, it needs to give more than that. Fortunately, there are several reasons why you need to follow it from start to finish.
The series fuses family, drama, and science fiction.
Unica Hija may be tackling a very foreign concept, but it will undoubtedly tackle traditional themes and deliver them through traditional means. After all, Filipinos prefer their dramas the old-fashioned way, complete with campy confrontations and drama extravaganza. However, how the series will fuse this tried-and-true formula with modern storytelling, as well as melding well-loved genres of drama and family with the relatively new (in the local setting) science fiction, should pique viewers' interest.
Kate Valdez plays two roles in the series.
Kate Valdez, a talented Kapuso young star, is playing a dual role for the first time in the series. She plays Bianca, the original human, and Hope, the clone in Unica Hija. The actress's biggest challenge is distinguishing these characters from one another, which means she needs to show off her range to pull them off properly. Fortunately, Valdez appears to be fully prepared for the task, as her previous performances in several Kapuso shows in which she starred demonstrated her versatility as an actress.
The series features a star-studded ensemble.
Other than Valdez, leading the show's ensemble of excellent actors are Katrina Halili, Alfred Vargas, Mark Herras, Biboy Ramirez, Bernard Palanca, and Maricar De Mesa. Talented young Kapuso talents, including Faith Da Silva, Athena Madrid, Kelvin Miranda, Therese Malvar, and Kych Minemoto, are also part of the exemplary cast.
It is helmed by esteemed Kapuso director, Marc Sicat de la Cruz.
De la Cruz has a long history of directing hit TV shows for ABS-CBN and GMA Network before taking on the role of lead director. Marimar (2015), The One That Got Away (2018), Anak ni Biday vs Anak ni Waray (2020), and Heartful Cafe (2021) are among the shows he directed. His track record demonstrates that he is a consummate professional, which is reason enough to believe that Unica Hija is in capable hands.
The show explores the value of family, identity, and being true to oneself.
As Filipinos are fond of stories that deal with the dynamics of different relationships, including family, brotherhood, and interpersonal romances, Unica Hija won't fall short of intrigue and twists that viewers will love. How the series will execute and deliver its already overfly familiar core story, and how it will integrate that with its ambitious attempt to tell a practically taboo theme, is an utterly exciting aspect to look out for in the series.
'Unica Hija' airs on GMA Network's Afternoon Prime, from Mondays to Fridays, right after 'Abot Kamay Na Pangarap'. Watch the official trailer below: