The Kapuso Network has relentlessly offered its loyal viewers out-of-the-box concepts, this year.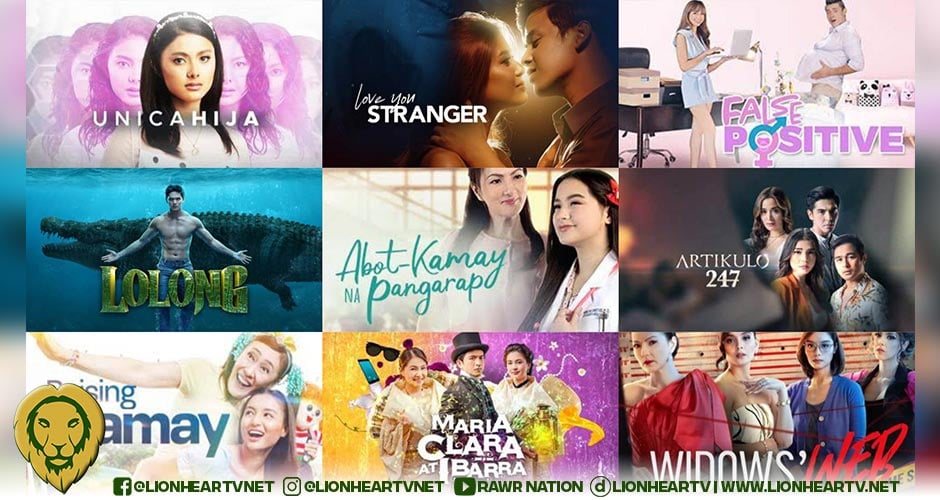 True to its tradition of pushing the envelope of local drama, GMA Network filled its 2022 line-up, with shows that defied genre conventions. Multiple series that tackle either never-before or rarely-told stories were offered by the network, which the Kapuso viewers wholeheartedly received, as reflected by their very high TV ratings.
From a pregnant man to the first human clone, GMA Network seems to never run out of ambitious and new ideas this year. The following are just 7 of those exemplary shows that proved the Kapuso Network is all-geared up to tell ingenious and unconventional stories.
Abot Kamay Na Pangarap.
Already the most-watched daytime drama in the country, Abot Kamay Na Pangarap takes place in a hospital. Several TV shows have similar theme, but this Jillian Ward-starrer is the first to focus its lens on the events and dynamics within an E.R.
Artikulo 247.
This legal drama offers an "interesting take" on an antiquated provision in the revised penal code, which allows an accused who harmed or killed a spouse in the act of committing adultery or concubinage to escape punishment. Powerful performances from its leads, Rhian Ramos and Kris Bernal, earned the series rave reviews and commendations.
Bolera.
Serving as Kylie Padilla's teleserye comeback, Bolera is one of its kind, and focused on the story of a prodigal pool-hustling girl. The Network has already produced several sports-themed dramas, but none or very few had its lens focused entirely on the sport. The series also allowed viewers to have a front seat in the billiards' world, a sport close to the Filipino's heart.
False Positive.
You would think False Positive is a Koreanovela, given its light, tender, and charming love story, but it is not. This drama featured a man getting cursed to carry an infant. It's a heartwarming and sometimes funny treat for its viewers when it aired early this year. The drama marked Xian Lim's first lead starring role as a Kapuso star.
Lolong.
2022's top-rated TV series so far, Lolong follows the adventures of its titular character, who got bestowed the superhuman strength and sensibilities of a crocodile. Inspired by the mammoth crocodile discovered in the Philippines, with the same name, Lolong was more than a superhero series, as it also tackled environment conservation as well as the protection of the indigenous peoples.
Love You Stranger.
This series tells the story of the fictional mythological creature, Lilom, got coined and created entirely for the show. That said, elements of the story and a creature got inspired by local folklore and melded with modern storytelling elements.
Maria Clara at Ibarra.
This visual breath-taking series is currently taking Philippine TV by storm, and it is not hard to guess why. The historical portal fantasy drama offers a modern take on Dr. Jose Rizal's classic novels, Noli Me Tangere and El Filibusterismo. Watching the series feels like a trip down memory lane.
Raising Mamay.
A heartfelt mother-daughter story, Raising Mamay touched Filipino viewers through the heartwarming relationship of Abby (Shayne Sava), and her mother. Letty a.k.a. Mamay (Ai-Ai de las Alas). The series dealt with the reversal of roles between a mother and a daughter, when the former got inflicted by a rare disease that makes its victim act and thinks like a child.
Unica Hija.
Starred by talented young Kapuso star Kate Valdez in the title role, Unica Hija tackles the controversial theme of 'human cloning'. The afternoon drama combines elements of traditional drama, and modern science fiction, which makes it rare in the context of local production.
Widow's Web.
This Kapuso mini-series tackled the lives of four unique women, who all became part of the life of a murdered wealthy businessman. Rich in tension, twists, and drama, the Kapuso murder-mystery series is one for the award books, as it showcased compelling drama performances from its leads.
Which of these titles is your favorite? Did you think we missed a show that believed should be on this list? Don't forget to share them in the comment section.