Comglasco Aguila Glass is known as the leading distributor of automotive glass in the Philippines, and they also widely distribute advertising products such as acrylic sheets, aluminum composite panels, tarpaulins, PVC foam boards, and basketball boards.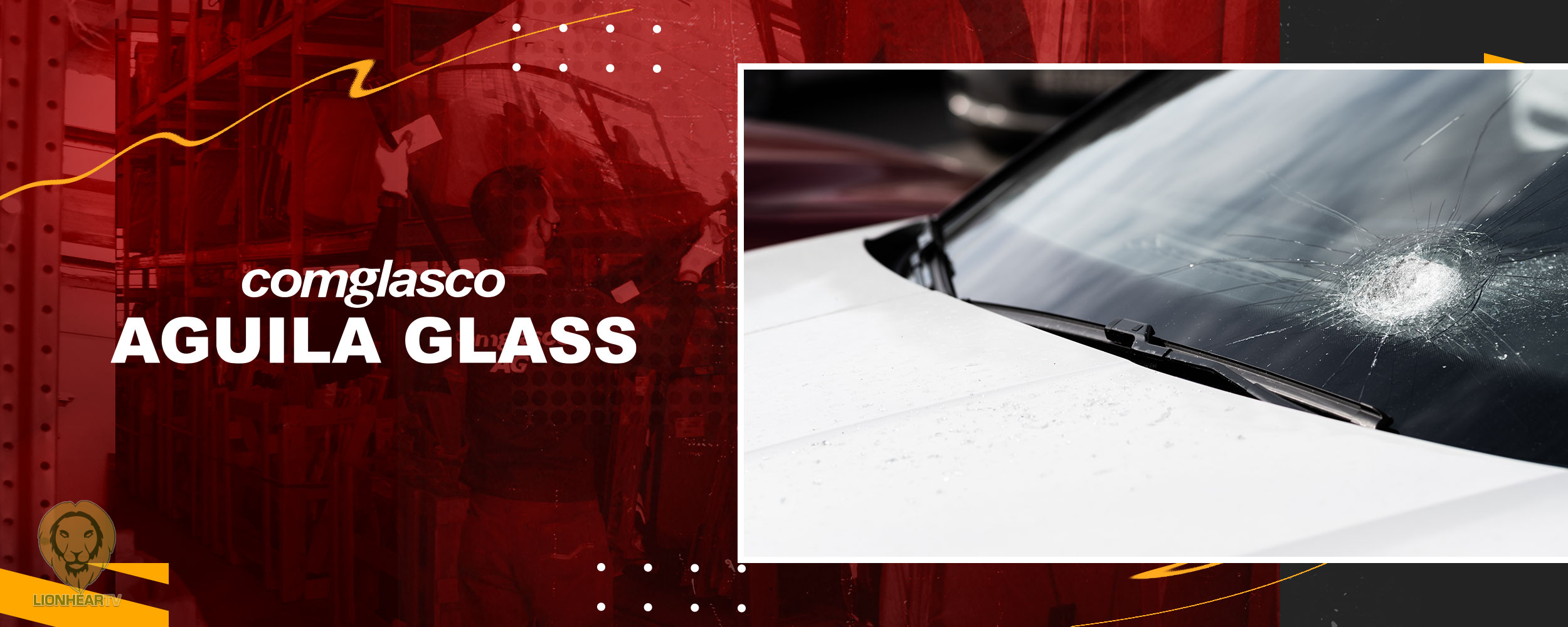 Now, you may be wondering why you should make Comglasco your advertising supplier. It is because the company delivers quality products at a very competitive price.
If you've found the item you need at Comglasco Aguila Glass and want to have some brief information about that particular product, then we've got you covered:
The company's acrylic sheets are available in two dimensions: 4 x 6 ft and 4 x 8 ft, with thickness ranging from a minimum of 1.5 mm to a maximum of 25 mm, and they come in many colors such as clear, red, yellow, blue, green, white, black, and brown, so customers will have options to choose from.
It is a thermoplastic material, which means that the material can be softened by heating and molded before it becomes solid after cooling. It is 50% lighter than glass with 93% transparency and clarity; it has high resistance to impact, weather, salt, air, chemical exposures, and such.
There are two processes to create an acrylic sheet: the casting and the extrusion. The cast acrylic is made by pouring a hot liquid compound into a mold and then letting it cool. The extruded acrylic, on the other hand, is made by pushing a mass of acrylic through a special form, which makes the thickness of the sheets more flexible. This kind of material is often given to people who make caskets, make signs, or work in the advertising industry.
An acrylic sheet can be used in many areas; one is for commercial purposes, such as merchandise or food product display in stores and bakeries due to its attractive exhibition; the second is that it is also used for aquariums at establishments like hotels and restaurants because cracks, chipping, and even chances of shattering are less likely to happen since it is a stronger material than glass, despite it being lightweight. Third, it is often used in hospitals, clinics, and ambulances to keep bacteria from spreading when a patient sneezes or coughs. These examples are just some of its many uses.
When it comes to aluminum composite panels, this material is also available in a variety of colors like green, BDO blue, black metallic silver gray, pure white, milky white, pure yellow, red aluminum, white, and silver gray, but specified colors from clients can be provided by the company and would be considered special orders, with two choices of dimensions: 4 feet by 8 feet and 4 feet by 16 feet. These are products that are known to be versatile as they are used for many building needs, namely for partitions, external and internal architectural cladding, false ceilings, signage, machine coverings, and container construction. It is less expensive and lighter than other building materials used for the same purposes. Clients who usually order this kind of material are those in charge of the construction of gasoline stations, as this is the type of material mostly used in their facilities.
As for the basketball boards, the company provides tempered and acrylic types. Both of these backboards have the same dimensions in width and length (4 ft x 6 ft and 5 ft x 6ft) and in thickness (12 mm), although the acrylic board has an available thickness of 18 mm if the customer opts on buying one. Plus, when buying a basketball board, the customer no longer needs to look for a ring elsewhere because it is already included in every purchase of the said board. Depending on the type of basketball board, the customer can choose from three types available at Comglasco Aguila Glass. One is a Premium Snapback Ring with red, blue, and white colored net and is only used for tempered glass. The second is a standard snapback ring with a thin, pure white net that is only used for acrylic basketball boards and fits into 12mm or 18mm baseboards. Lastly, the Heavy-Duty Snapback Ring with thick, pure white colored net, the same as the other one (Ordinary Snapback Ring), is also used only for acrylic basketball boards and can also fit into either 12mm or 18mm baseboards as well. Common clients of Comglasco Aguila Glass who order basketball boards are government agencies with building projects for recreational activity areas that are often from the Visayas and Mindanao areas.
Comglasco's tarpaulin has been one of the most frequently used materials when it comes to promoting products and services in businesses and within the world of marketing. It is used both indoors and outdoors because of its waterproof, economical, and long-lasting qualities, making it the perfect material for brand advertising. It is a go-to material for promotions and advertisements, mostly seen being used on billboards along public roads and highways because of its durability, which can last two or more years due to its ability to endure any weather conditions.
Tarpaulin is considered to be a multi-purpose material in a way that its use is not limited to advertising purposes but can also be used as a protection that is often seen on construction sites, wherein it prevents mess from paints and is used to collect falling debris. Tarpaulins are often sold to clients supporting a running candidate during voting seasons such as elections, and it is at that time that tarpaulin sales are at their peak.
As for their PVC foam board, the material's surface can be engraved, milled, embossed, painted, printed, and laminated. It has a dimension of 4×8 and a thickness that ranges from 1.5mm to 5mm. Depending on where it will be used, it is resistant to such chemicals and has low absorption from water; it is also the type of board that does not decay, and its colors do not fade for a long time. PVC Foam Boards have a wide range of uses, such as ceilings, paneling for interiors, decorative walls, and building walls, as well as screen printing, advertising, computer lettering, and kitchen cabinets.
PVC Foam Boards are lightweight, warp-resistant, moisture-proof, have a high density, and have dimensional stability, making them a versatile and ideal material for both indoor and outdoor use. It is because of these features that PVC foam board has become a commonly used material in building and advertising. Clients of PVC Foam Boards are those in charge of creating signage as well as the streamers that are usually seen in malls.
If you want raw materials for your advertising needs, Comglasco Aguila Glass is always at your service, as they are very professional when it comes to client relations. So, if a customer has any concerns or questions about the material they will be getting, the professional team at the company is always happy to help and do whatever is needed to meet the client's needs. Because Comglasco values its customers and knows that their satisfaction is its number one priority, it is undoubtedly something that all buyers can look forward to.
It is worth mentioning that Comglasco Aguila Glass does negotiations in a hassle-free manner. Likewise, hesitation is already out of the equation when doing business with them; the fact that the company values its clients' welfare and is aware that time is of the essence for both parties.
So, have you made up your mind to make Comglasco Aguila Glass your supplier of advertising products? If so, then visit our official website: Comglasco Aguila Glass because you're in the right place and our people are always delighted to help you meet your goals.