Rock band Mayonnaise will be the fifth Family Feud Philippines winner to donate to former vice president Leni Robredo's non-profit organization Angat Buhay.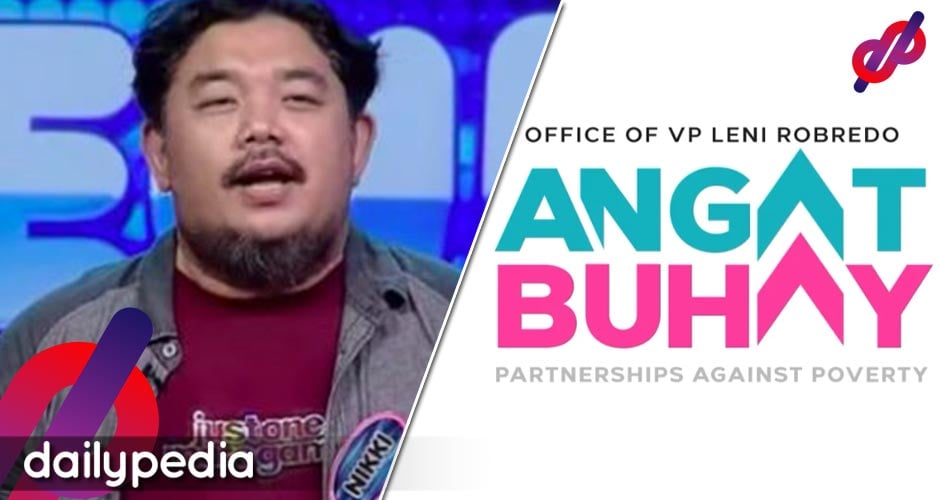 Mayonnaise defeated fellow band Rivermaya in the September 27 edition of the show.
Winners are awarded a P200,000 cash prize. At the end of the program, the band announced that their winnings would be donated to the Angat Buhay NGO run by Robredo.
Netizens were glad to see that Robredo's efforts continue to be relevant despite not being in office anymore.
At this point, Family Feud is just an ad for Angat Buhay Foundation HAHAHHHA!! Anyways, kudos to Mayonnaise for choosing ABF as beneficiary. https://t.co/wgQJgxWit1

— Buddy 😎 (@asdfghjjean) September 27, 2022
Thank you Mayonnaise for your support to Angat Buhay. God bless you more. 🙏❤️ https://t.co/yJShzuLe5z

— Cita Schijven (@cita_schijven) September 27, 2022
mayonnaise choosing angat pinas / angat buhay as their charity for family feud 😌💗 more funds for angat buhay, more people they can help yay

— 🐻🐰 (@kookvreads) September 27, 2022
Not at all surprised but kinilig pa rin ako na Mayonnaise chose @angatbuhay_ph as their charity for Family Feud 🥰 pic.twitter.com/f1oAsf2Q3d

— Sarah G. 🌸✨️ (@lakwatsarah) September 27, 2022
The previous four donors were the Calayan Family on July 18, The Clash Boys on August 3, Team Courtside Cuties on August 24, and Team Laps on September 16.
Mayonnaise released a live album on May 21 during their 18th-anniversary concert. 'Friends and Family,' the latest studio album, was released in 2020 and features I Belong To The Zoo and Gloc-9, among others.
The band made a name for itself after winning the rock band competition Red Horse Muziklaban in 2004, two years after it was formed. It's most notable tracks include 'Jopay' and 'Bakit Part 2.'
Earlier in February, Mayonnaise went on tour with I Belong To The Zoo. The bands performed in Las Vegas, Los Angeles, San Francisco, Washington, Virginia Beach and New York.
Meanwhile, Robredo also thanked contestants of Drag Race Philippines for openly supporting her NGO's cause.
QUEENS! 🌸

LOOK: Former Vice President Leni Robredo has "Drag Race Philippines" contestant Precious Paula Nicole as a special guest in her Facebook Live on Thursday, Sept. 29.