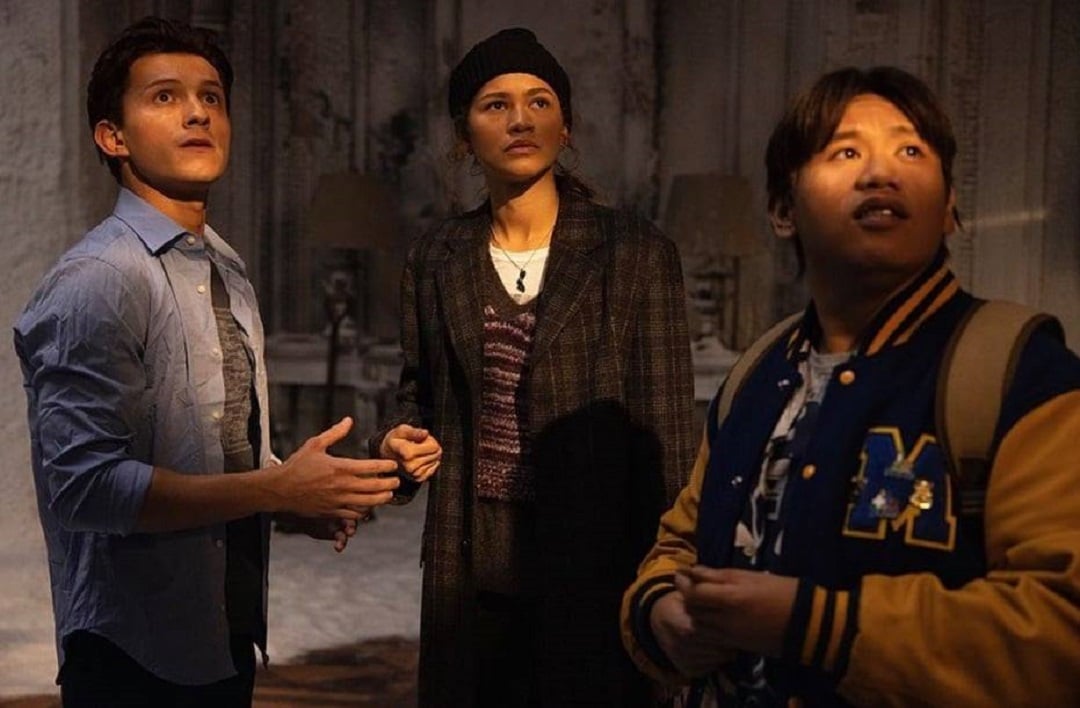 Photo credit: Tom Holland Instagram page
Say hello to the best trolls ever because Tom Holland and Jacob Batalon spun quite the tale on the web (get it?)! Tom, who plays Peter Parker/Spider-Man in the Marvel Cinematic Universe (MCU) and Jacob, A.K.A. the ultimate BFF Ned, have been trolling up a storm on Instagram by posting obviously fake movie titles and posters for the third upcoming Spidey film. Yep, we definitely stan a cast who don't take themselves too seriously.
Considering the established naming convention for the franchise so far, Spider-Man: Homecoming and Spider-Man: Far From Home, these actors ran away with it (or perhaps swung out). They started slapping on the most random titles with the word "home" in it, complete with a title card, just to make it look all that more legit.
Photo credit: Tom Holland Instagram page
Drawing inspiration from one of the most popular movies from the '80s, Tom Holland pays homage to Steven Spielberg's ET: The Extra Terrestrial whose lovable alien utters the iconic line, well, just see for yourself above. And of course, Jacob (A.K.A. @lifeisaloha) playing along by replying, "Wait, why is yours different?" We think that he is acting totally in character as Ned!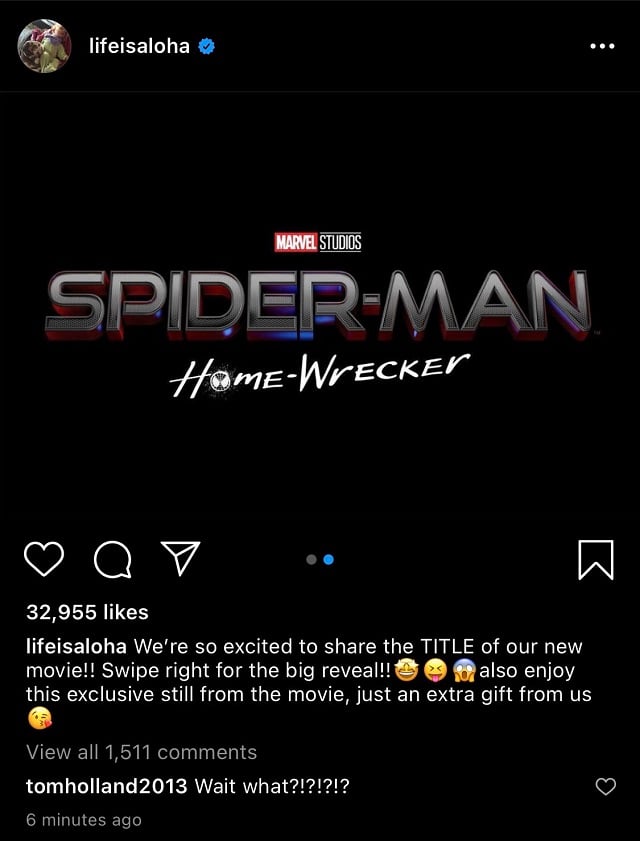 Photo credit: Jacob Batalon Instagram page
Jason on the other hand, went for a completely different direction with "Home-Wrecker." That's not exactly a good look on Spider-Man of course, to which Tom Holland (@tomholland2013) replies "Wait. What?"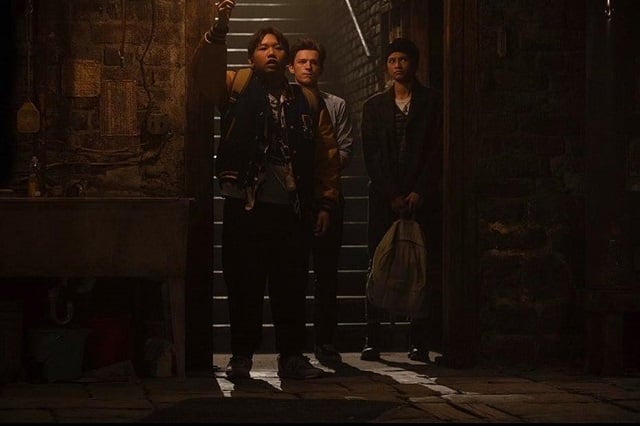 Photo credit: Jacob Batalon Instagram page
But of course, the hilarity would not be complete without our queen Zendaya, who plays MJ, bringing it, uh, home with her own entry: Spider-Man: Homeslice. And we think that gives it a cooler vibe that reflects our main girl.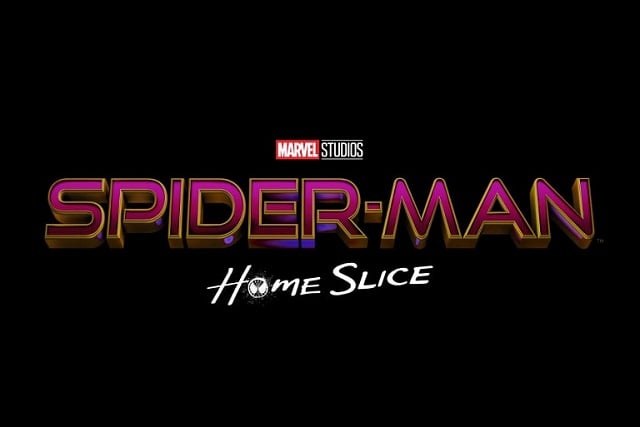 Photo credit: Zendaya Twitter page
But after the Spidey trio had their laughs, they finally gave a major serve by sharing never-before-seen stills from the highly anticipated film, which has been shooting on location in Atlanta.
Just a quick recap: The last few seconds of Spider-Man: Far From Home was a total cliff-hanger! With the reveal that Mysterio (Jake Gyllenhaal) managed to blame Peter for his death! And not only that but as delivered by J.J. Jonah himself (J.K. Simmons who reprised his role from the OG Spidey trilogy), Peter's identity is finally made known to the public! (Dun-dun-dun!) So there are a lot of questions coming into the third film. And with all the multiverse hype in the MCU, fans are even hoping for a Tobey Maguire and Andrew Garfield cameo. They could even just, you know, "swing" by for a sec? (Hehe.)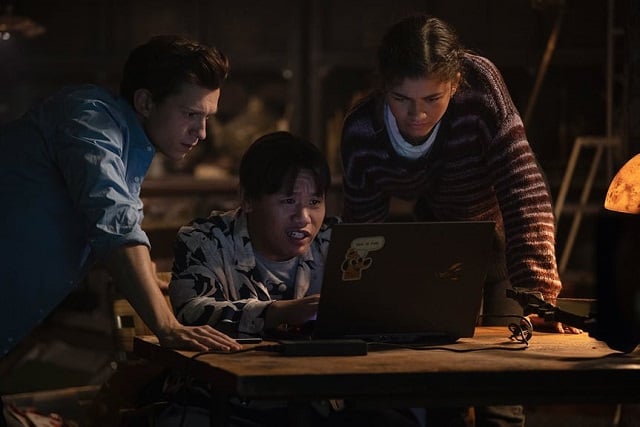 Photo credit: Twitter page Zendaya
So, do you have your own guesses about the actual title of the third Spider-Man film?
We've finally got our answer because Spidey swung by with the actual name in this video and broke the Inter-Webs in the process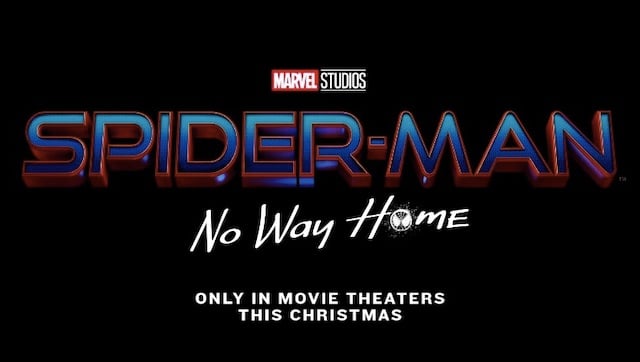 Let's hope they find their way back home. Spider-Man: No Way Home is coming out this December!