Haters of Kiko Estrada and Heaven Peralejo expressed how they feel toward the couple's ridiculous sweetness.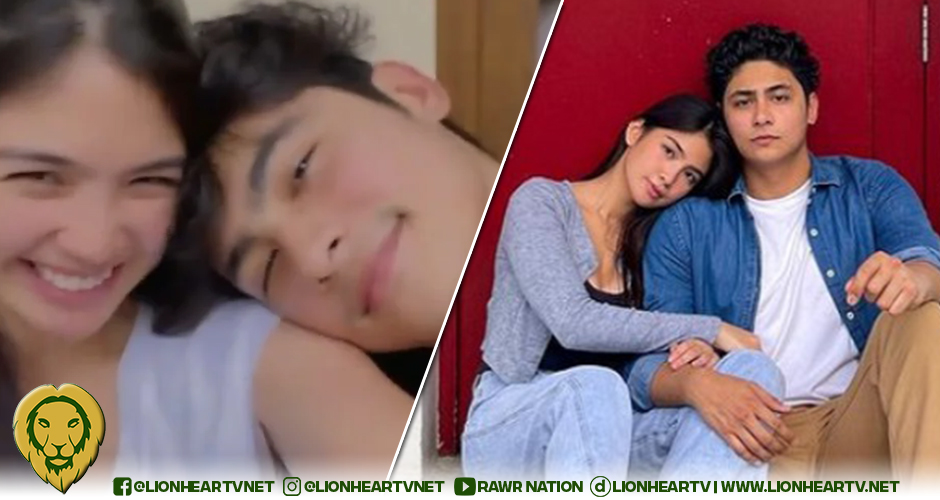 Via Instagram stories, Peralejo shared a video of Estrada resting on her shoulder.
They are surprisingly joyful together, but the netizens are not [quite] happy with them.
On Twitter, hateful posts and mean comments emerged; attacked the celebrity couple.
A user is doubtful that there was no cheating that occurred.
Hay naku, Kiko Estrada. A sweet spirit like Devon wouldn't lie and make up stories. Her sisters and friends wouldn't react the way they have if there wasn't no cheating at all. Take your bullshit elsewhere. You and Heaven truly deserve each other. 🤡

— salvadorable (@runthelmarun) August 24, 2021
Another account posted insults to the pair.
You will forever be a douche, Kiko. And you Heaven? Change your name. It does not suit you.

— Arianna (@Consort_Yana) August 24, 2021
Someone summarized the couple's unbelievable timeline.
Dj chacha tweeted a general post about sa mga mang aagaw, however Heaven's mom reacted indifferently haha. Not long ago, Kiko & Devon broke up, their close people confirmed that due to 3rd party, Heaven. Heaven denied it but last week her and kiko confirmed their relationship lol

— B l u e m i n g ~ i a 🌼🌿 (@bloomin_style)
A user insisted Devon deserves someone better.
okay, sabihin natin na hiwalay si devon and kiko bago naging sila ni heaven but girls, you know this, 1 month after naging sila? may landian ng naganap kaya ganyan. devon deserves better, too bad she wasted 2 yrs to a boy who ✨ moves on fast ✨ dahil nadaan sa landian

— 🐈 (@wutdoesdcatmeow) August 25, 2021
Somebody has expressed a sickening dislike over the new couple.
Nakakadiri kayong mga nilalang, Kiko and Heaven!

Devon, buti na lang nakawala ka sa isang walang kwentang lalake tulad ni Kiko! You deserve so much better! God bless you, beautiful girl!

— SAB (@saaaabsss14) August 24, 2021
A different account posted the two are both trash and a match that was made in a dumpsite.
heaven peralejo and kiko estrada, match made in dump site. parehong basura. 🤣🤣🤣

devon gayahin mo si janus, spill the tea… 🤪

— Elyana (@sniki_kuki) August 24, 2021
An account also stated describing Peralejo as a snake.
Kiko Estrada said "bashing is okay", it is not po. But when it comes to u and Heaven @hperalejo, super yes. Heaven can act unbothered sulutera all she want bc she knows she's a 🐍. 16 ka pa lang, malandi ka na, ngayon pa kaya. Namana siguro.

— Sujibae (@Sujibae15) August 24, 2021
Someone called out the two to stop using the victim card and identified them as a cheater and a snake!
Wag kau pavictim kiko estrada at heaven peralejo!!! Wala kau karapatan, walang naniniwala sa nu… cheater and snake! Magsama kau, deserve nio ang isat-isa!

— Rampa Dora (@iamgorGEEyuzzz) August 24, 2021
In March 2021, because of a third party, and Peralejo was accused of being the reason why the couple has ended their relationship.
Peralejo had set things straight, saying she has no involvement with the breakup of Seron and Devon. Estrada shared there was no "overlapping" that have happened between his relationship with Seron and Peralejo.
In August 2021, Estrada and Peralejo confirmed their relationship through a series of Instagram posts.