MANILA, April 2021 — Maybelline New York, the world's leading cosmetics brand, is excited to announce K-Pop band ITZY as the newest global spokesmodels to join the Maybelline family. Marking the first-ever musical group signed to the brand, ITZY's members – Yeji, Lia, Ryujin, Chaeryeong, and Yuna – join Maybelline's diverse talent roster including international supermodel Gigi Hadid and our very own local endorser, actress Liza Soberano.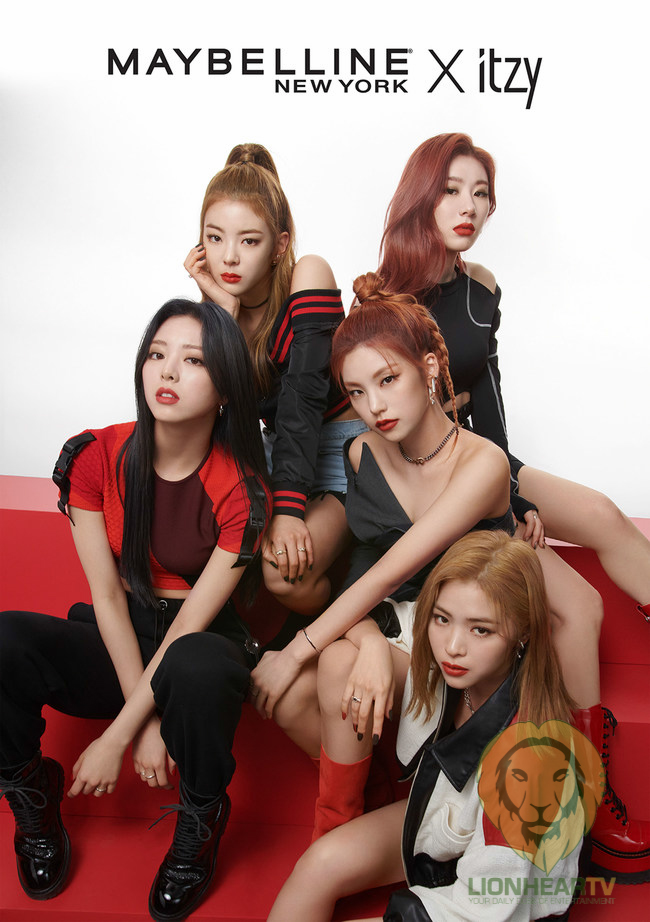 Formed in 2019 and signed by JYP Entertainment, ITZY burst onto the scene by smashing records with "Dalla Dalla," the quintet's debut single that peaked at #2 on Billboard's YouTube chart and #1 on iTunes' song chart in twelve regions. With four albums, a successful reality series, an 11-city showcase tour, and countless accolades (including 11 Rookie of the Year/Best New Artist awards) under their belts in just two years, ITZY continues to rise in popularity around the world. Their upcoming album set to drop on April 30, "Guess Who," promises to further cement the girl group as a global force.
Their fans are drawn not only to their statement-making style, smooth dance moves, and catchy tunes, but the inspiring messages of empowerment that encourage listeners to be unapologetically themselves. ITZY's slogan, "All in us," is a reflection of the group's core values, which include self-confidence and unconditional self-love. Yeji shares, "'All in us' means ITZY has everything that you want.
Whatever it might be, ITZY can take it on and ITZY has the aspiration to express with the confidence everyone desires." These beliefs come through in their music. Each song carries a message for the world and their fans and aims to inspire people daily. ITZY's spirit and positive platform sync up with Maybelline's brand values of confidence, empowerment, and inclusivity. Yuna further talks about their connection to the brand, "Maybelline and ITZY share commonality as being confident and bold while still being authentic and approachable at the same time."
"When I first heard about the global partnership, I kept thinking about how it would be most exciting to share this news to Filipino K-pop fans!" shares Trisha Chua, Marketing Director of Maybelline New York in the Philippines. "I have witnessed ITZY's power to inspire women to be more confident –– we hope to be able to further that in the Philippines through this collaboration."
As a group that exudes confidence, Yeji, Lia, Ryujin, Chaeryeong, and Yuna credit makeup experimentation as a way to express themselves in their own unique way while simultaneously showcasing the personality and power of ITZY. "When we're on stage we use makeup to try to express the extra confidence. I believe people of all ages have their own charms, so makeup could help them express this," Ryujin fondly shared.
The girls reveal that they have been long fans and users of the brand themselves –– which makes them more thrilled to be part of the Maybelline family! Recalling humble beginnings, Lia narrates, "When I grew up abroad, I encountered Maybelline in many shops in cosmetic departments and saw ads from TV and various media channels – I can't believe I'll be in those now!" Similarly, Chaeryeong also shared, "Ever since I've opened my eyes on makeup, I have well known about the Maybelline brand, and I am so excited to be a part of it!"
"We have always admired the Maybelline brand and are so excited to be able to contribute our creativity, positivity, and energy to their global community," said ITZY. "It's a huge opportunity to bring new sides of ourselves to our fans and to remind the world that being confident and bold is in all of us."