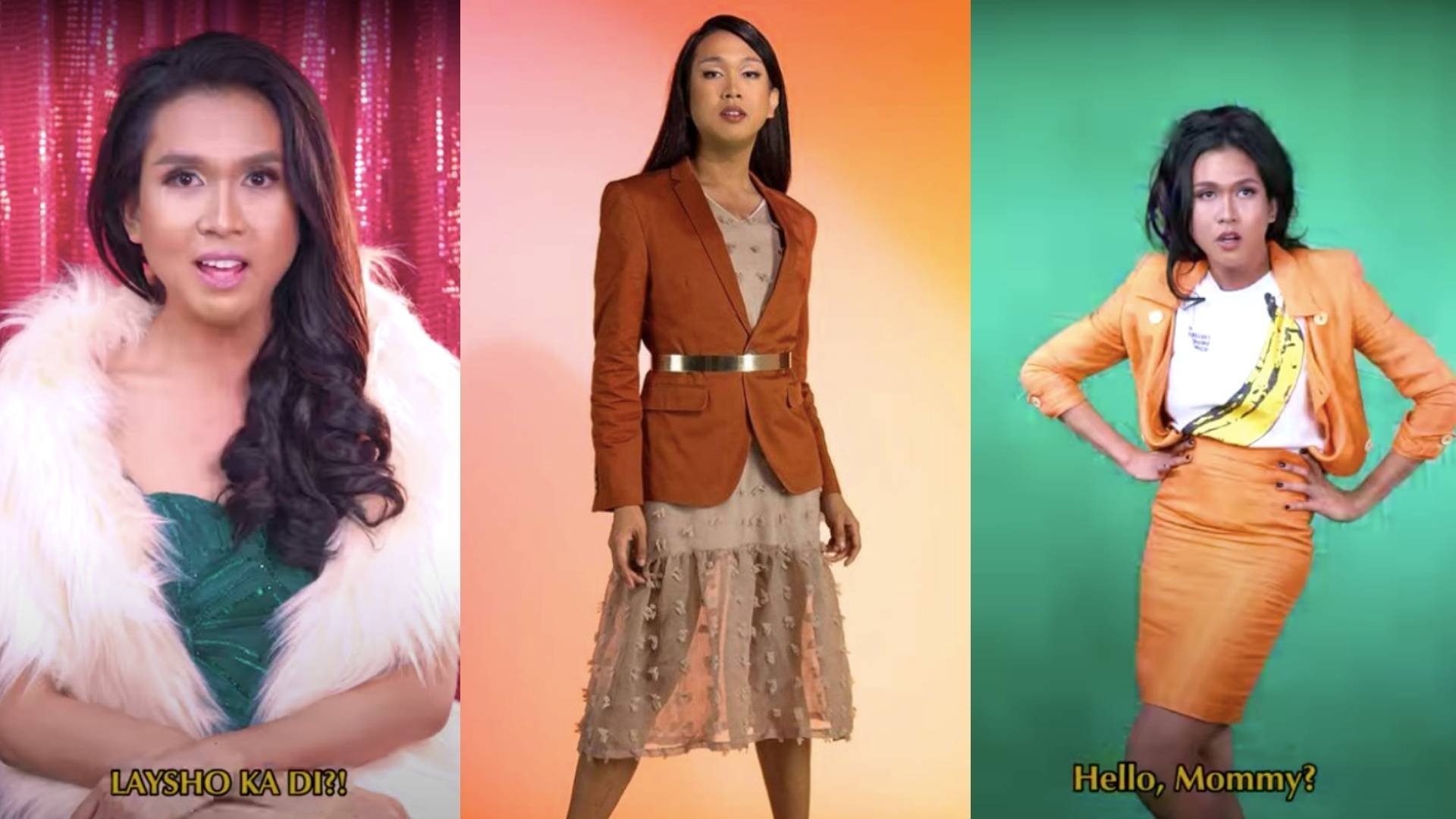 Photo credit: The Alem Garcia/Instagram, Bai TV/YouTube
By Karen Mae de Vera
You may know her from the popular Laysho Ka Di series but Alem Garcia's content doesn't just make you LOL, it also makes you think out loud.
The Bai TV series flexes the cultural aspects of Cebu and is fearless enough to poke fun at it. You know you're in for a great time once you see Alem gracefully flip her gorgeous hair. When asked about the secret behind her luscious locks she quips, "Trust me, I don't know. Maybe because it's still so much of a virgin (LOL!) and I haven't put that many chemicals in it yet. It's the very reason why its quality remains the same."
But she's more than just the Laysho persona, the self-confessed history and culture buff—who also happens to be business savvy— is also very passionate about LGBTQIA+ and female empowerment projects. We had a heart-to-heart conversation with the content creator as she looks back on what she's achieved so far and here's what we've learned.
Content creator inspiration
"That would be Kris Aquino. Her online content has proven that she really is the Queen of all media. She is a walking character that clearly understands her assignment. Having said that, she doesn't need a lot of tricks to entertain and inform her audience. I also like how she does content with branded executions. She studies the brand and the product and sees to it that what she is endorsing is something that she uses on a day-to-day basis. I like her. She is smart and fearless. That is the kind of content creator I aspire to be."
Most memorable shoot
"When we shot the first 3 episodes of Laysho Ka Di. It was memorable in a sense that when I did that, I [let go of] any inhibitions that were keeping me from giving my 100%. Although [I'm aware] that it was a chance of a lifetime to [elevate] my career to a whole new level, I did not [pressure myself into] thinking that it was a make-or-break kind of situation. By far, that was my greatest performance in a shoot."
"Achievement unlocked" moment
"When we made an episode of Laysho Ka Di with branded execution and the viewership translated to sales for the brand. Also when I had a meet and greet event and I was able to fill the whole venue with Kitty Katkats on a Monday—those moments were the times I realized I made it."
Advocacy-driven content
"I always see to it that I know the rationale of something that I will put on the internet. If it's not in line with what I believe in, I double check and correct. And as always, I also work with people whose values are in line with mine."
"There's still so much work to do. Although a lot of women and queer voices are already starting to emerge and have successfuly amassed a lot of audiences, the persistence to educate people about SOGIE and LGBTQIA+ rights should be heightened. There are still a lot of issues that need to be discussed."
Prediction of the future (manghuhula ang peg!)
"Honestly, I'm not an expert and I believe I still have so much to learn. However, I think [that 5 years from now], people will be listening to content creators even more and influencers will be placed on a higher pedestal than celebrities."
Go-to topics to look for when watching other shows
"Probably about the Philippines—culture, food, tradition, history and just everything about our identity as Filipinos. I hope a lot of people will be invested in our country and how rich it is."
Hope for the comedy community
"If there's one thing I'd like to see for the comedy community, maybe that would be for it to use the platforms given to them to inform, educate, empower and move audiences. "
Alem's tips for aspiring content creators:
BE CONSISTENT -

"We're now at a landscape where anyone can come and conquer social media. Having said that, one must be remarkable. How? Through consistency and creativity. Easier said than done but that truth remains unrivaled."
If you want to see more of Alem Garcia, catch her on the newest episodes of Ika'y Bright. You can also check out her livestreams on the TrueID Facebook here: