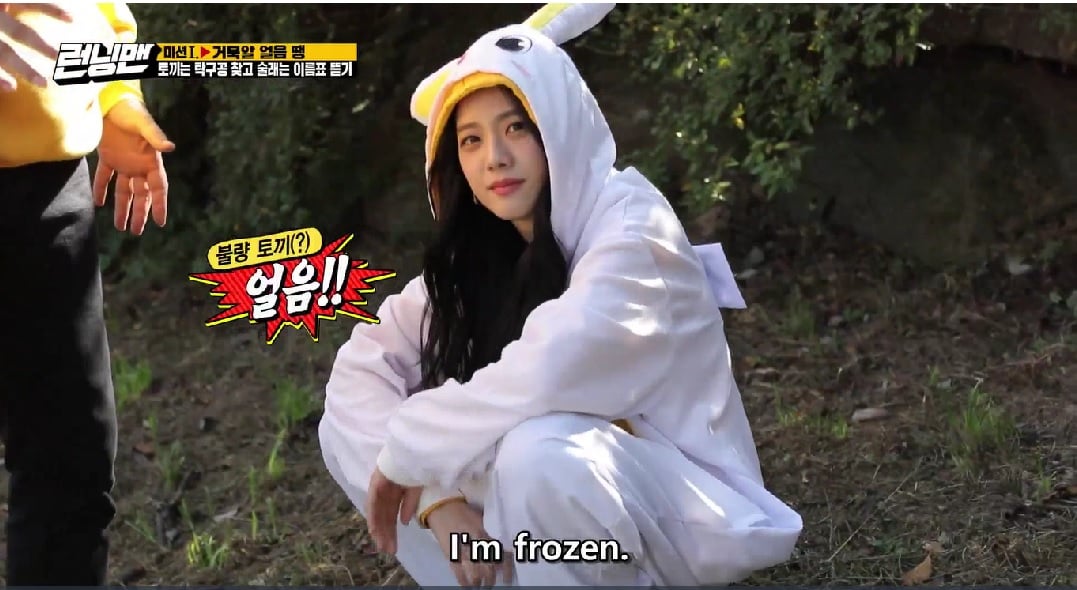 First launched in 2010, South Korean variety show Running Man has continued to bring joy to fans not only in its native country but to Hallyu fans all over the world, having been subtitled in over 14 languages and remaining as one of the top ten reality shows in South Korea. And now you can watch Running Man for free on TrueID.
Its longevity and appeal to fans is proof that comedy and good vibes really does transcend language and culture. Just see for yourself below.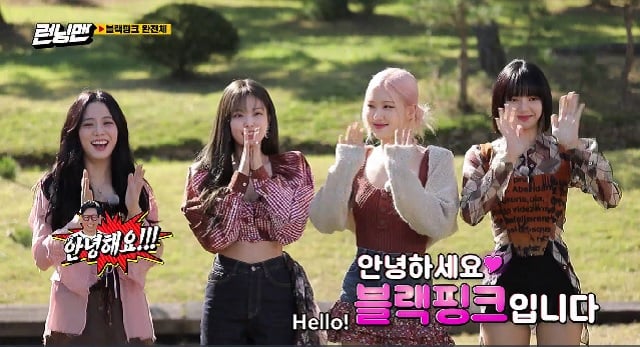 Blackpink goes bunny hopping
The Lovesick girls take a break from their usual activities and have some throwback fun on the show. What follows is a game of chance, rice cakes, and running around in rabbit suits. The game? "Dragon King, Turtles, and Rabbits!" Just think of it as a revised version of tag, where the person tagged as "it" (in Tagalog, taya) possesses the power to freeze their opponent. An adorable Lisa surprises her captors with her superhero strength while a cuddly Jisoo hunches over as she is caught in the game. We wouldn't mind channeling our inner kid and playing this with friends. (Now where is our rabbit costume?!) If you want to see what else is going on in the episode, you can watch the Blackpink: Deliver Us From Probabilities episode of Running Man.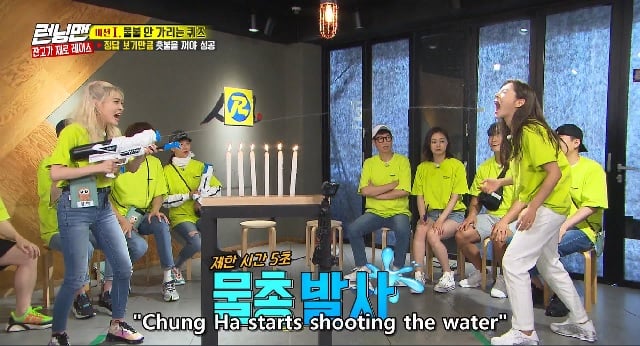 The Quiz with Water and Fire
In this challenge, contestants are paired up and must take on a series of multiple choice questions by selecting among a numbered list of answers. Sounds simple enough, right?
Well, this is where it gets a bit more complicated: After choosing a number, they must do an extra task! First, one member of the pair must shoot water into the partner's mouth using a toy blaster. Next, the partner with a mouthful of water must use it to extinguish a row of candles before the quiz master acknowledges their answer. By the way, the number of candles you must put out depends on the numerical equivalent of your answer. So if you chose answer number 5, then you must put out five candles. Imagine if school quizzes worked like that, huh?
But hey, at least there's an incentive! Each question the pair correctly answers will grant them 1,000 won (around 44 pesos). However, if their answer is wrong or if they fail to put out the candles, the members will lose 1,000 won. Oh, and there's also a grand prize for the ultimate winning pair: a scrumptious seafood spread. We think that's definitely worth the effort!
As if there wasn't enough motivation to win, the losing pairs have to foot the bill with the lowest scorers paying the bulk of it. You can watch the craziness unfold when you check out the Balance Zero Race episode of Running Man.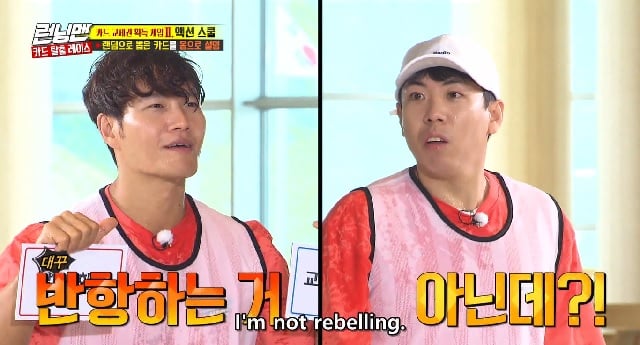 Action School Challenge
Hilarity ensues when the Running Man cast play the challenge called "Action School," which is sort of like charades, but you get shot at with a water gun. (Here we go again with the toy blasters!)
The game is played in pairs, one player will randomly pick one situation and one job card. Your partner will see them and act out the words. The player holding the cards must correctly guess the answer in three minutes or else suffer a water gun attack by the rest of the players. This kind of challenge will make you hope that the opposing pair messes up just so you could have even more fun drenching them.
There are so many things to love about Action School, from the hilarious way the contestants are acting out the phrases to seeing the various levels of frustration from failing to correctly guess the mystery card! But really, it's just a reason to start blasting each other with water. You can witness more shenanigans when you watch the Card Escape Race episode of Running Man. This would be the type of challenge we would be down for during the sweltering heat of the summer.
So if you're feeling bored at the moment, why not check out the rest of the series on TrueID? You might even get ideas for games to play at home when you're offline.