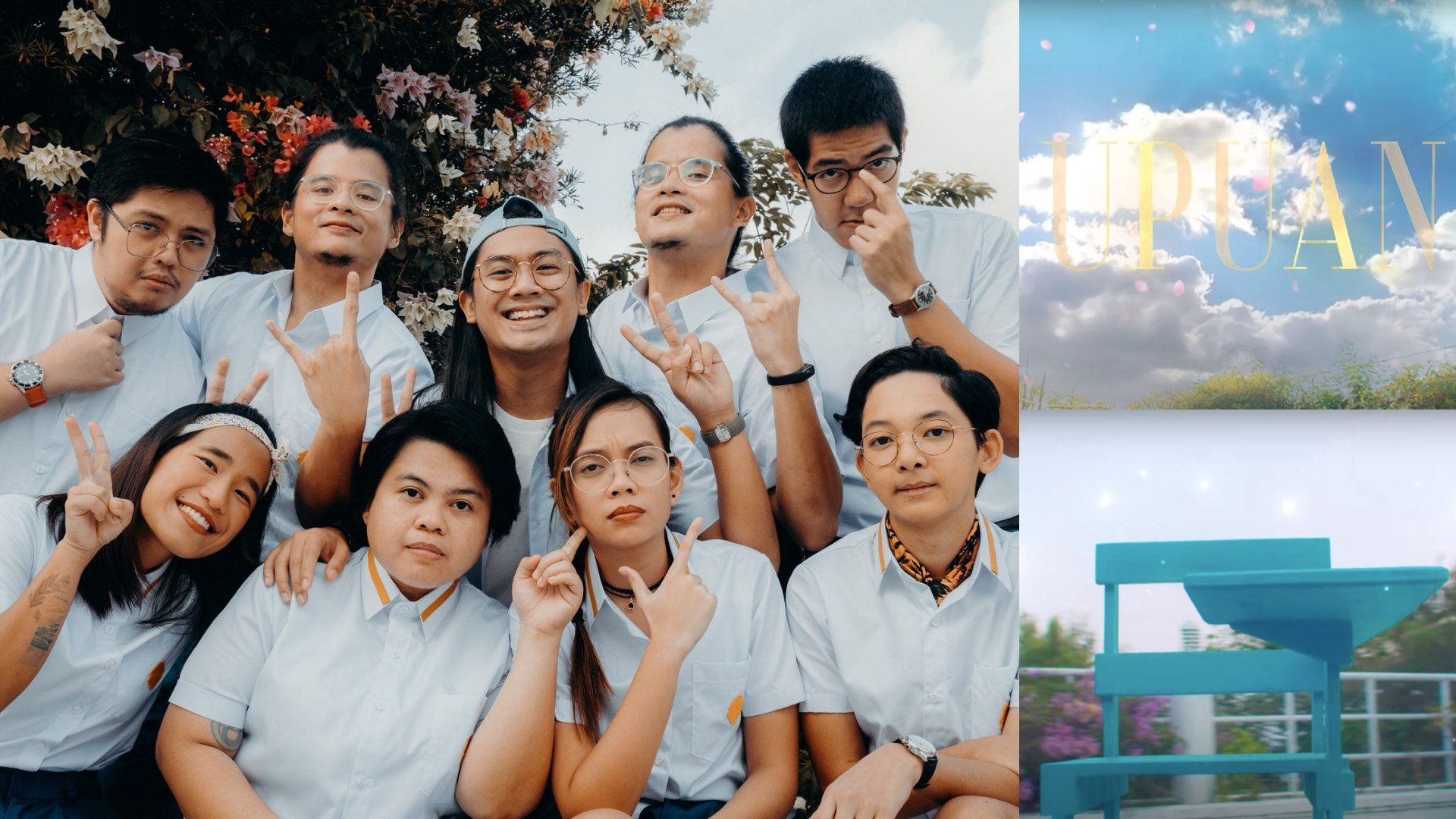 Photo credit: BenAndBen/Twitter/YouTube
Missing the IRL experience of school sans the online setup? We're talking about spending our youth in hot, stuffy classrooms, working on school projects, simping over a first love, and other student misadventures. The epic nine-piece band Ben&Ben is serving some old-school cool memories with their latest single "Upuan."
That's right, this band has been quite busy even during the lockdown! First, they made us wistful about our beach trips and now Ben&Ben is making us nostalgic for physical classes.
READ: A walk on the beach inspired the Ben&Ben song "Inevitable"
"Upuan" is the first single from the band's upcoming sophomore album, following their 2019 hit debut album "Limasawa Street."
Aside from releasing a new single and gearing up for the release of their second album, Ben&Ben will also be celebrating their fourth anniversary as a band this coming May 10.
"Upuan" is a fun and light song, featuring the band's signature folk-pop, rich sound and with their usual thought-provoking lyrics like the ones below. (We think that it sort of describes a scene from a high school romantic comedy and we are here for it.)
Isang tingin mo lang, tapos na ang usapan
Isang tingin mo lang, nahulog sa upuan
Isang tingin mo lang, tiyak na sa isipang
Isang tingin mo lang, hanggang dun na lang ako
After reading these lyrics, we dare you not to get kilig! Ben&Ben also dropped a pretty sweet lyric video with visuals that remind us strongly of the lo-fi aesthetic.
Are you excited for their upcoming album? What's your fondest high school memory?