Oversized dramas and emotional confrontations are poised to deliver the hooks of this new primetime drama that captures the dynamics, chaos, and tension within an influential family.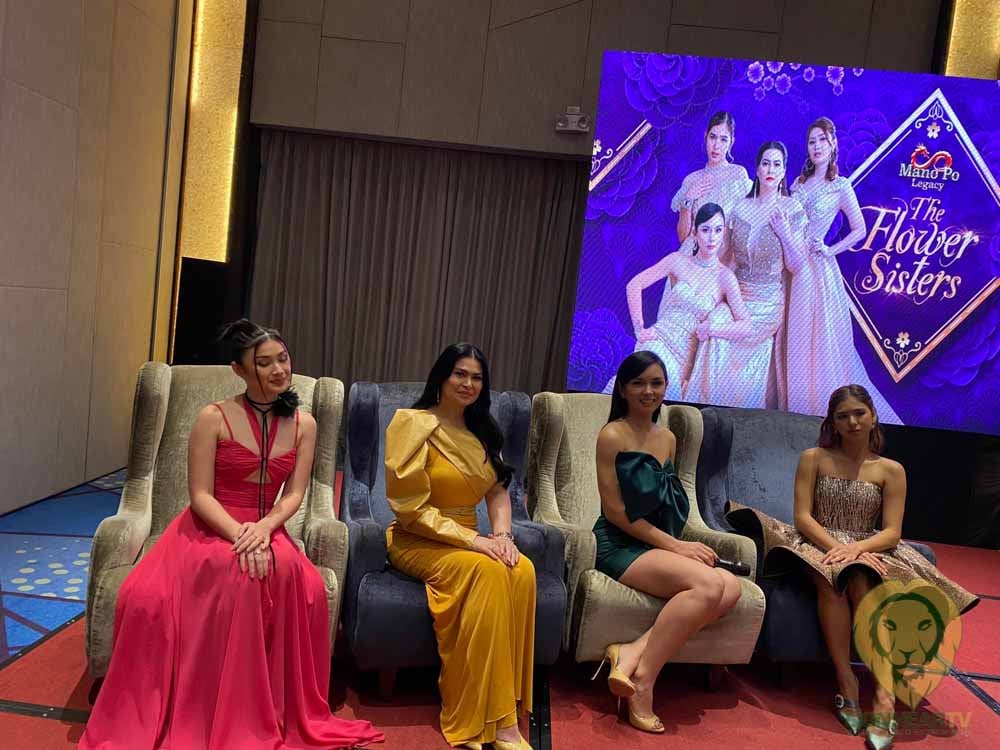 GMA Entertainment Group | Regal Entertainment

Actors: Aiko Melendez, Beauty Gonzales, Thea Tolentino, Angel Guardian, Rafael Rosell, Marcus Madrigal, Will Ashley, Carlo San Juan, Dustin Yu, Kimson Tan, Mika Reins, Isabel Rivas, Miggs Cuaderno, Sue Prado, Bodie Pascua, Paul Salas, Mikee Quintos
Premise: Four sisters from different mothers clash in this brand new compelling saga that captures the chaos, the drama, and the emotions of being in an influential family.
Running Time:
Director: Ian Loreños
Time slot: Weeknights, 8:35 PM on GMA Network
Why You Should See It:
The conflicts within the family are again where the spotlight pores over in the third installment of the GMA Network and Regal Entertainment collaboration project, Mano Po Legacy. Inspired by the successful movie franchise produced the Monteverde-owned media empire, the Kapuso drama anthology breathes new life into new, albeit familiar, familial stories, rich in emotional conflicts, strife for power, greed, and even tales of survival.
Like its predecessors, The Flower Sisters tells of an influential Filipino-Chinese family; this time, it is the Chua. Having inherited generational wealth and the vast business empire from his father, Lily Chua (Aiko Melendez) holds immense power in her hands. But like any family in a familiar setting, wealth and power attracts greed and enemies. Its [main] conflict in the series is between Lily and her half-sister, Violet (Beauty Gonzales), who is hellbent on proving her place in the family. The arrival of two more half-sisters into the scene ensures that the currently chaotic relationship between Lily and Violet is only about to explore a bigger, full-blown war.
One can say that The Flower Sisters is as cliche as any traditional Pinoy soap opera can be. It's dramatic, filled with campy confrontations, and the predictable story turns. Given how Filipino viewers seemingly don't get tired of stories in this mold. It won't be surprising if this new installment of Mano Po Legacy will take the cues of its predecessor.
The familial wars as most would expect, are soon to be front and center. After all, it is what the movie and television franchise are very successful.
With Beauty Gonzales and Aiko Melendez in the lead, viewers can expect feisty exchanges of biting dialogues. Common and oversized dramatic confrontations [are expected] will hold the grip of the audience, but unexpected twists may be fortcoming from the younger female leads, Angel Guardian and Thea Tolentino. Award-winning scriptwriter Jose Javier Reys takes the helm of the series' creative team, which makes the sociopolitical commentaries thrown during the pilot week not surprising at all.
Mano Po Legacy: The Flower Sisters airs on GMA Telebabad from Mondays to Thursdays after Start-Up PH. Watch the official full trailer below: