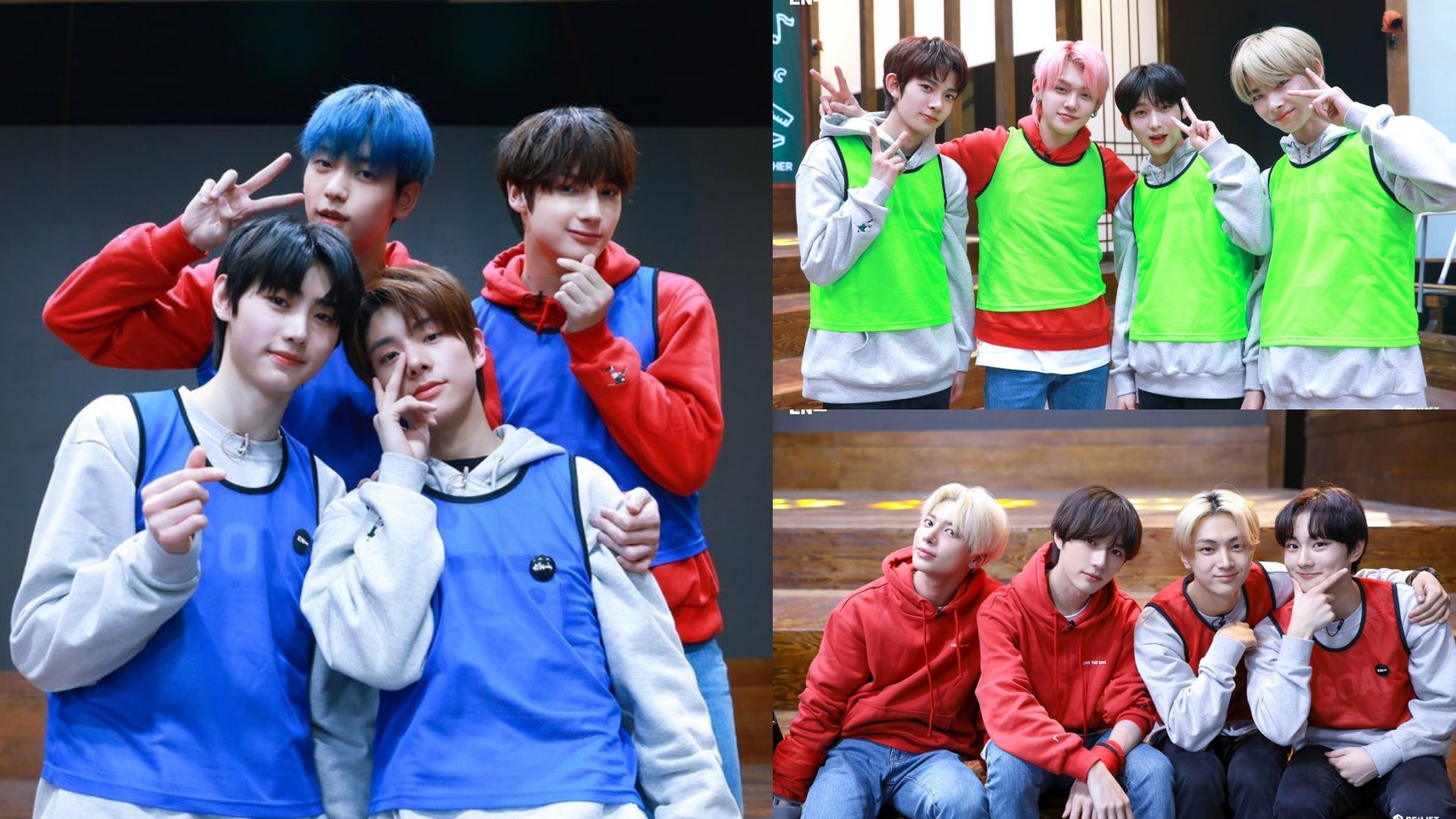 Photo credit: ENHYPEN Twitter page
Attention, K-POP stans: This is the crossover episode that you deserve! To celebrate the Lunar New Year, TXT and ENHYPEN star in their very own two-parter episode on the popular variety show Playground. Of course, the MOAs and ENGENEs were over the moon with excitement due to the overwhelming amount of Oppa-ness gracing the screen.
Photo credit: nikissamaTwitter page
The first episode already aired today and from the clips being shown online, we could sense that the chemistry is strong with these two groups. The boys were split into three groups and put through a series of mini-games, which naturally brought out the competitive spirit in the members. You can feel the energy just radiating from this dance battle.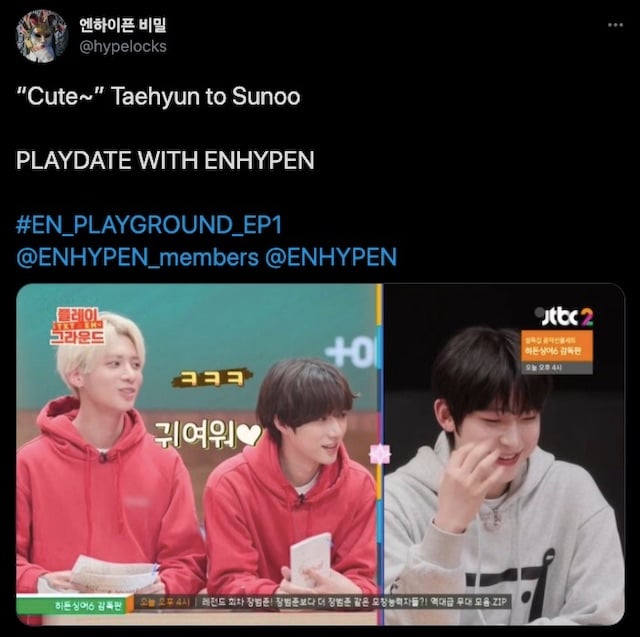 Photo credit: hypelocks Twitter page
Fortunately, while lots of trolling takes place, it never gets too heated in the battlefield. In fact, there's more than enough love to go around as seen in this clip where Soobin and Sunghoon hug. The contestants were so comfortable with each other that fans immediately put their shipping goggles on and squeed at all the BL-worthy affection, like so. Now that is the power of true skinship! Fighting!
The second part of this Playground special airs on February 12 and will involve more traditional Korean games and customs so there's a high chance we'll be seeing these gentlemen suit up in hanbok. (Yes, please!)
With such a great team up kicking off the year of the Ox, we are now expecting more K-POP crossovers in the future.