The agreement, which allowed the all-day Tagalog news channel to return to free TV, lasted only six months.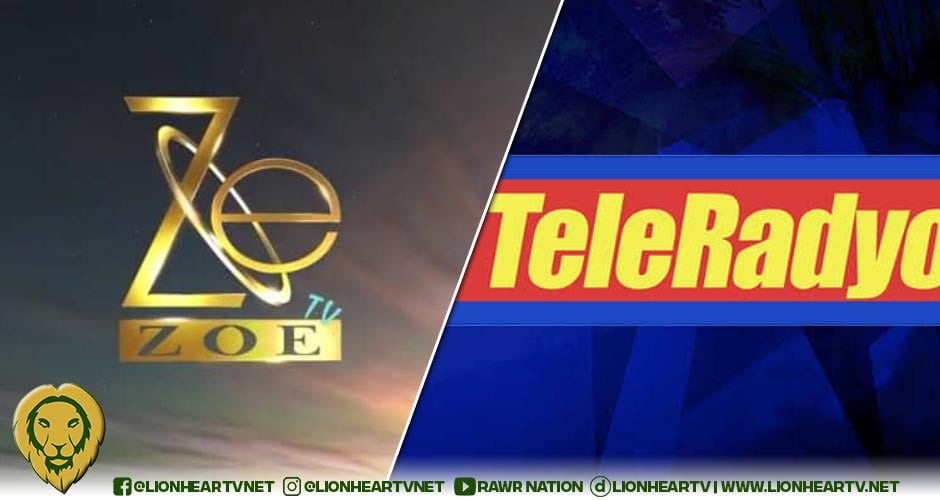 TeleRadyo has ceased to air on digital free TV in Mega Manila, six months after its long-awaited return to the platform in May, this year. The Tagalog news channel stopped airing on one of Zoe Broadcasting Network's digital sub-channels, on November 1, which prompted many netizens to wonder, if a government mandate or an ongoing investigation forced Zoe to stop its airing of TeleRadyo programs.
The cancellation will be seen as crucial in ABS-CBN's efforts to deliver fresh and timely news, especially since its role in information dissemination during calamities, has been critically highlighted because of the onslaught of recent typhoons, like Karding and Paeng. It remains to be seen, whether the Kapamilya Network will tap another partner, to make TeleRadyo's return to free TV possible. Before the termination of the licensing agreement, notable reports were suggesting ABS-CBN was considering permanently shutting one of its two 24/7 news channels, the other one being the English cable channel, ANC.
According to a TeleRadyo report, both ABS-CBN and Zoe Broadcasting Network mutually agreed to terminate the licensing agreement. The airing of TeleRadyo on one of Zoe's digital sub-channels is notably the result of an expanded partnership with the Brother Eddie Villanueva-owned TV network. ABS-CBN and Zoe, as it can be recalled, entered a block time agreement in October 2020, which made possible the return of the embattled media giant to free television. A2Z, which currently carries most of ABS-CBN shows, will continue airing.
Despite its departure, again, from free TV on Mega Manila, TeleRadyo continues its broadcast on Zoe's Regional TV stations and cable televisions, nationwide. It remains live, as well, on different online platforms, including YouTube, Facebook, and iWantTFC.