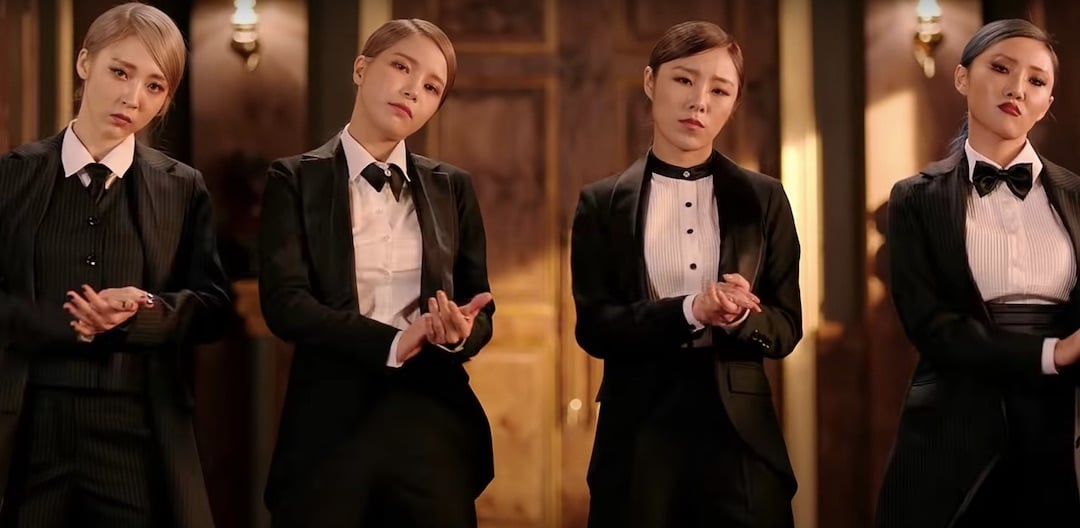 Photo credit: MAMAMOO Youtube Channel
In a colorful play on the K-Pop fandom saying, "BTS paved the way," Moos started using "MAMAMOO paved the gay" online to flex the girl group's LGBTQ+ friendly reputation. But come to think of it, being "friendly" is actually an understatement because MAMAMOO are hardcore and outspoken allies who love their rainbow Moos!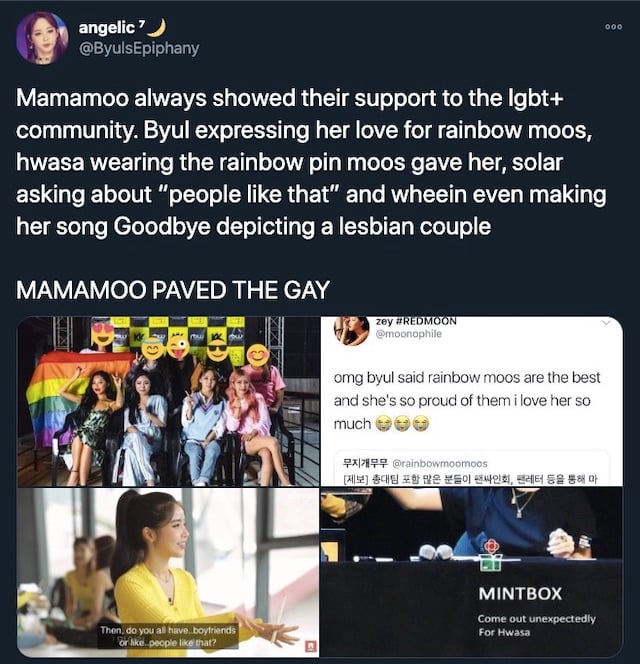 Photo credit: ByulsEpiphany Twitter Page
MAMAMOO's initiative is more than just lip service though as they actually walk the talk, performing at LGBTQ+ oriented events, wearing queer apparel, and singing songs with sapphic undertones and imagery such as Hwasa singing the line, "I wish you were gay," plus Wheein's solo MV below.
Never one to adhere to gender stereotypes, these powerhouse performers also rock a lot of androgynous fashion, living their best lives in bespoke suits. And while most K-Pop boy bands and girl groups indulge the fans with skinship (affectionate gestures among the members), MAMAMOO takes it a step further with some sweet lip smacking on television, leaving us fans blushing and fanning ourselves.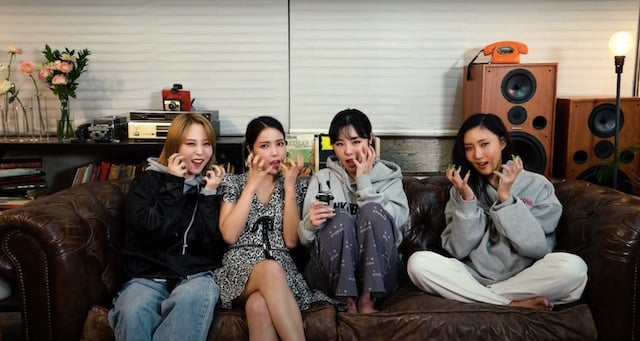 Photo credit: MAMAMOO Youtube Channel
And as the fight for LGBTQ+ rights continues, it's a relief to know that there are idols such as Solar, Moonbyul, Wheein, and Hwasa who are more than willing to use their platform to fiercely support the advocacy, making queer fans seen and heard from around the world.
That said, perhaps it's about time these ladies worked on a Girl's Love series. Hint, hint? (Make it happen, RBW!)