Joyce Pring defended herself from the criticism she received after saying that non-believers of Jesus Christ will "go to hell."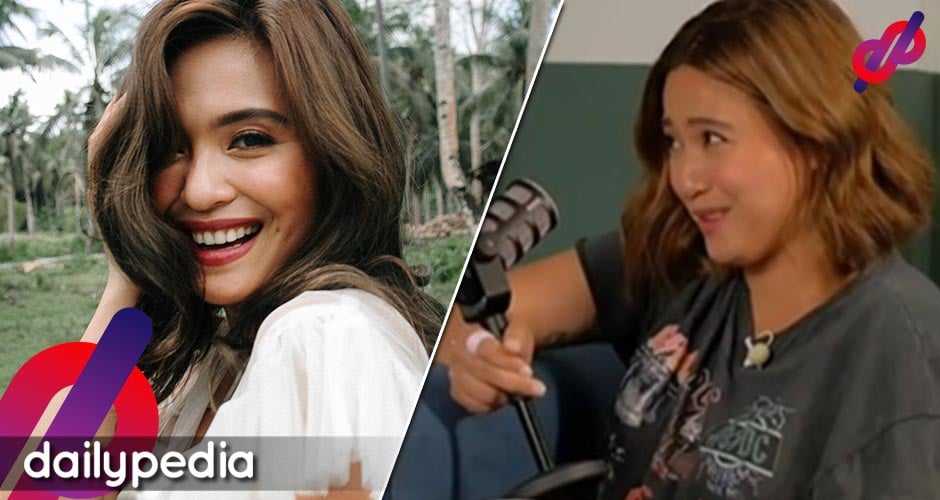 During her podcast on October 8, with guest Wil Dasovich, who asked her if she thinks "a non-believer can go to heaven," to which the content creator replied saying non-believers of Jesus will "face judgment, go to hell."
Pring stood firm on her Christian beliefs amid mixed reactions over her remark that non-believers of Jesus Christ will "go to hell."
"I really wish there was a different answer to this, like, 'Oh, anybody can go to heaven!' But I think what makes Christianity beautiful is that you don't have to work for heaven. Jesus already did that for you. And so the only thing that you have to realize is to accept that gift. What is the gift?" she said.
"The gift is, we're sinners and God is a Holy God. Let's say, for example, we are in a courtroom and God is the judge, you're the criminal. Would God be a good judge if he just said, 'Okay, sige, 'wag na. Like, you're free. You killed someone' and you're like, 'Okay, you're free to go,'" Joyce added.
"But what Christianity says happens is, Jesus comes in and says, 'Okay, Wil deserves to be in jail. But instead of Wil going to jail, I'll be in jail. For his sake.' That's what Christ did on the cross," she furthered.
 

View this post on Instagram

 
Some netizens were bothered by her remarks as seen on social media.
joyce pring literally said that even murderers can enter heaven if they repent but non-believers automatically belong to hell. yes, faith is so important even though you did morally wrongdoings on earth, you'll be given a pass by God as long as you believe in him <3

— laryang (@trishaalara) October 12, 2022
I would rather go to hell than be in heaven with self-righteous people like Joyce Pring. The sense of entitlement is 📈. Sige judge niyo na lang kami katamad na mag-explain. 🤷🏻‍♂️

— M.A. Buendía ☻ (@MABuendiaHD) October 11, 2022
joyce pring is the main example of why i hate christians. they bully, isolate, and exclude anybody that don't join their cult. and are the biggest hypocrites who think their shit don't stink as long as they got jesus when really, they're just another $$$ to the church

— kairita lang (@whatevs_888) October 12, 2022
I'm sorry Joyce Pring but you will also not be going to heaven pic.twitter.com/eKKTpUR1z7

— Rocky Ursolino (@rockyursolino) October 13, 2022
In the same episode, Pring said that a murderer can still enter heaven's gate "if he honestly repents for his sin."
it's a common misconception that non-believers don't "believe shit".

I personally believe in humanity, empathy, and compassion. In the grandeur of the world. In acts of kindness.

All of which are in contrast to what Joyce Pring touts. So yeah, I'm bothered. Cuz it's wrong. https://t.co/XWXaMcjufm

— Echos Paula Nicole (@datpopsiclegirl) October 13, 2022
However, some said that the most religious people are the vilest.
the joyce pring issue is hilarious bc the most vile and hypocritical people i know are also the most religious ones 🤍

— lucy (@jennieandroses) October 13, 2022
joyce pring saying with her whole chest that non-believers of jesus christ will be punished in hell is very funny to me because girl what makes u think i care! and at this point if heaven means tolerating cultish behavior then i'd rather burn in hell coz that sounds more fun

— jusdani (@jusdaniegirl) October 13, 2022
On Instagram, Pring said that her critics are "absolutely right."
 

View this post on Instagram

 
She added that saints not being Christian will not go to heaven "if they don't believe in Jesus."
"God loves us so much that He made a way for us to be reconciled to Him through Jesus. Yes, we are sinful. But He died on the Cross and bore our sin and shame not only so that we can be saved, but also that we would be transformed, renewed, and experience what True love, peace, and joy mean. All we need to do is humble ourselves to believe and repent," she wrote.
"This is the greatest gift I have ever received — by grace alone, through faith alone, in Christ alone. I used to be a shameful sinner, and now I am STILL an imperfect, bruised, calloused, wonky, Christ-follower. But by the grace of God, I have surrendered my life to Him and continue to walk with Him through all seasons — because I know that true life can only be found through Him," she said.