It's that time of the year when TV networks in the Philippines release their official jingles for their annual Christmas Station IDs. The pandemic is still around, but Filipinos hope for a bountiful and joyful Christmas even it is seemingly depleted–the timing has never been as perfect.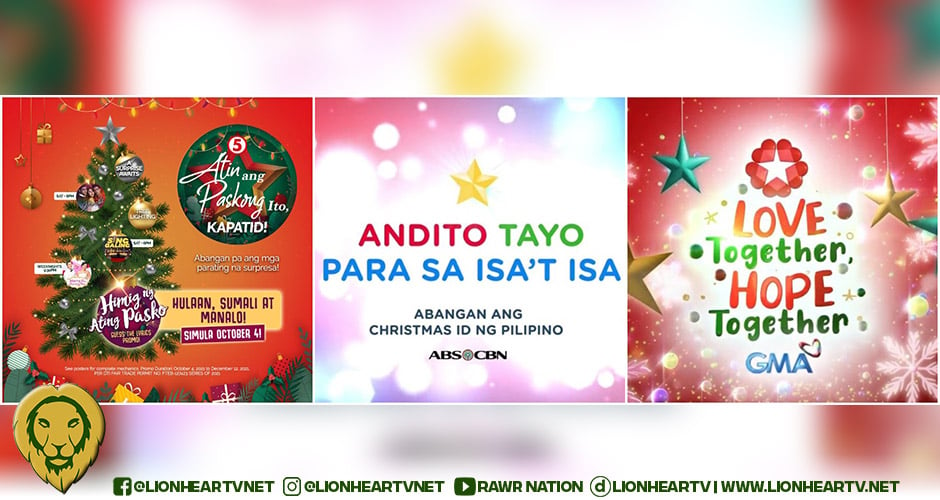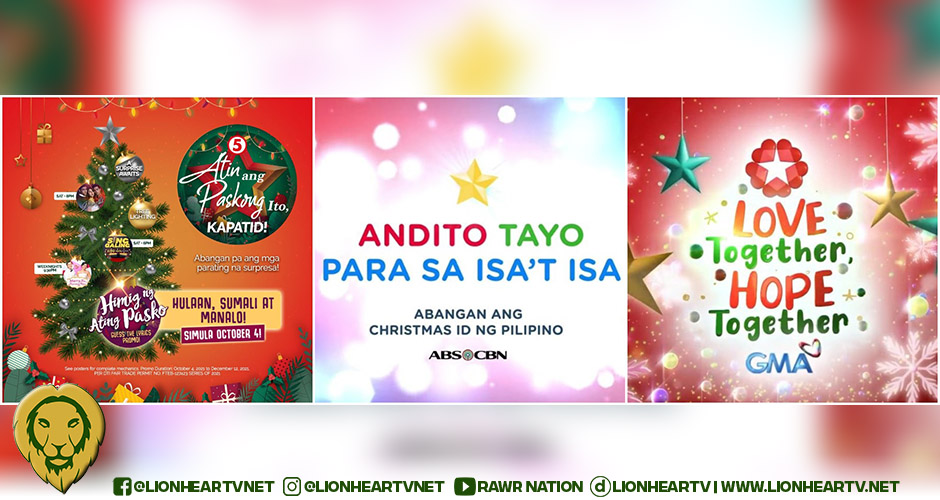 Perhaps the longest Christmas celebration on Philippine TV, TV5 kickstarted its campaign called 'Atin Ang Paskong Ito,' on the very first day of 'ber' months this year. The campaign embodies the Network's aspiration to spread hope and inspiration during this pandemic when most Filipinos are going through a hard time getting by.
It serves as an earnest reminder that no matter what the hardships are, Christmas remains our own.
That echoes the sentiment of every Christmas ID released by the three major three networks. In the past, they were all hopeful, encouraging, and great motivators to make us appreciate what we have, even at the moments of our most challenging struggle.
Filipino resilience has always been the core of Christmas Station IDs. It won't be a Christmas ID if it does not recall how Filipinos survived the worst calamities and natural disasters, which have occurred within the year. A factor on why ABS-CBN's iconic Star ng Pasko became very popular during its release. It was Typhoon Ondoy, which occurred just a month before its release in November 2009. The song used in the Christmas ID went on to become a popular Christmas song. It ultimately became a Holiday anthem that gets played on and on when the Holiday season has arrived.
ABS-CBN is widely regarded to have begun the Station ID craze, which made other TV networks hop onto the bandwagon.
Many songs recorded for the Network's Station IDs became sensational and became staple tracks, especially during Christmas.
Star ng Pasko, arguably remains the most popular of the songs released for its station IDs, but over the years, many new songs also found lasting fame. Among those Christmas IDs include Thank You ang Babait Ninyo (2014), Just Love Ngayong Pasko (2016), and Ikaw ang Liwanag at Ligaya (2020). These songs mostly talk about a set of themes: family, hope, faith, and resilience.
This year, ABS-CBN is very likely to highlight these themes again. This very title of this year's Christmas ID, which is Andito Tayo Para Sa Isa't Isa, alone, suggests that it will emphasize our collective goal to help each other, especially now that most of us are falling short in many concerns.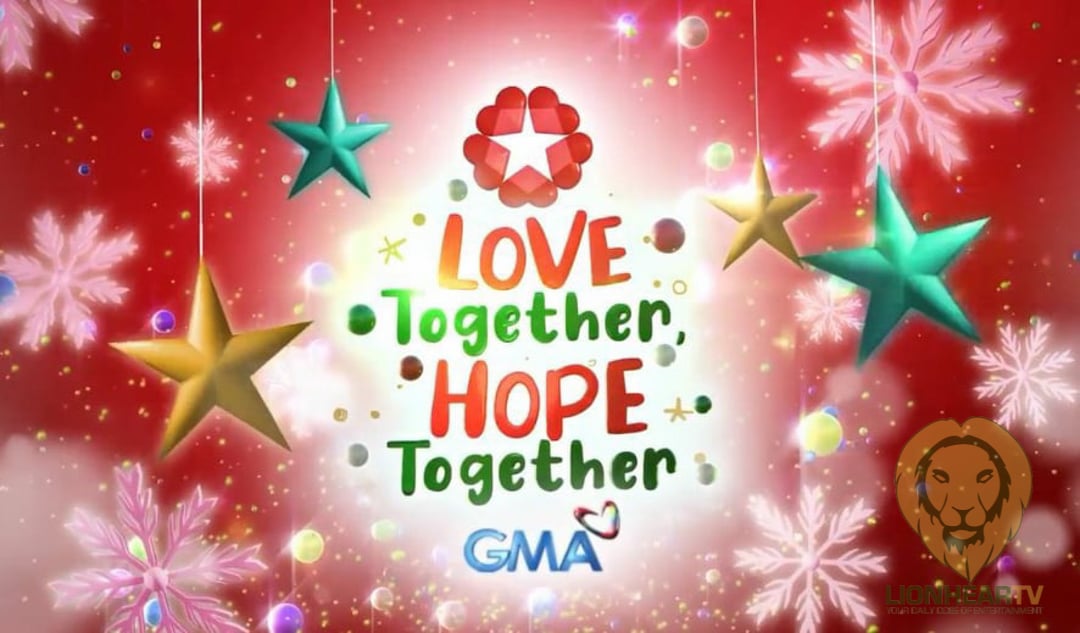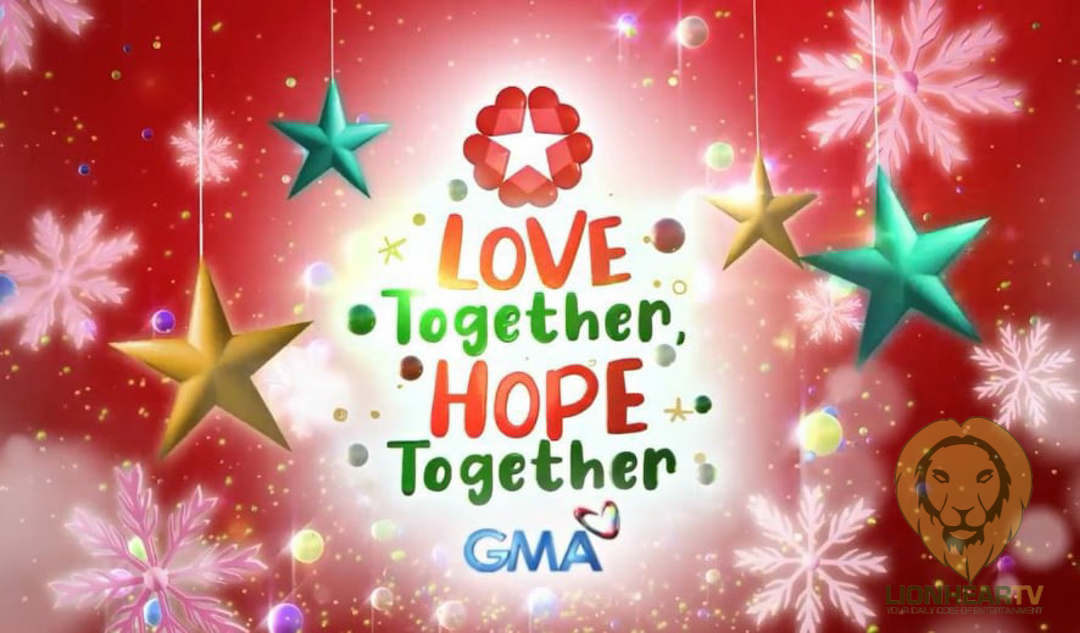 While GMA Network is yet to produce a Christmas song for its Christmas Station IDs, that will become a classic holiday anthem, the inspiring messages they have been able to deliver through the years, are no less than remarkable. Last year's Isang Puso Ngayong Pasko, for example, highlighted the Filipino camaraderie and uniting spirit through moments of joy and sadness. The 2018 Ipadama ang Puso ng Pasko campaign reminds Filipino to be each other's joy, which was similarly echoed by the 2019 Kapuso Christmas Station ID, titled Love Shines.
This year, GMA Network is the first TV network to release the full recording of the song it will use for its 2021 Christmas Station ID. Love Together, Hope Together emphasizes two things we should allow to thrive this Christmas: love and hope.
Like in the past years, the official recording of the song showcases GMA Network's finest singers, including Julie Anne San Jose, Christian Bautista, Lani Misalucha, Maricris Garcia, and Aicelle Santos. It also gives special moments for the Network's up-and-coming singers, like The Clash champions, Golden Cañedo Jessica Villarubin, and Jeremiah Tiangco.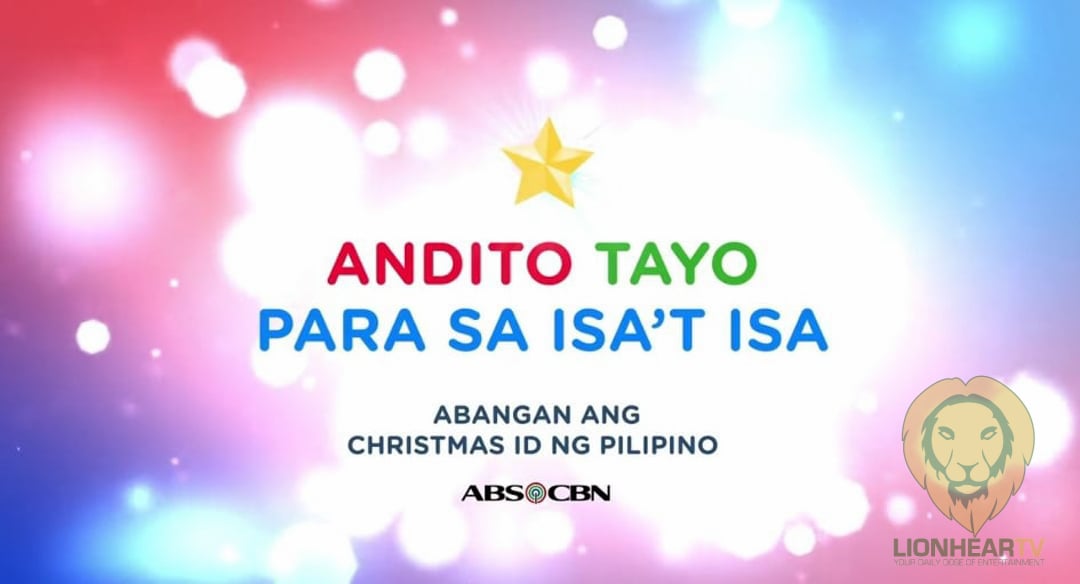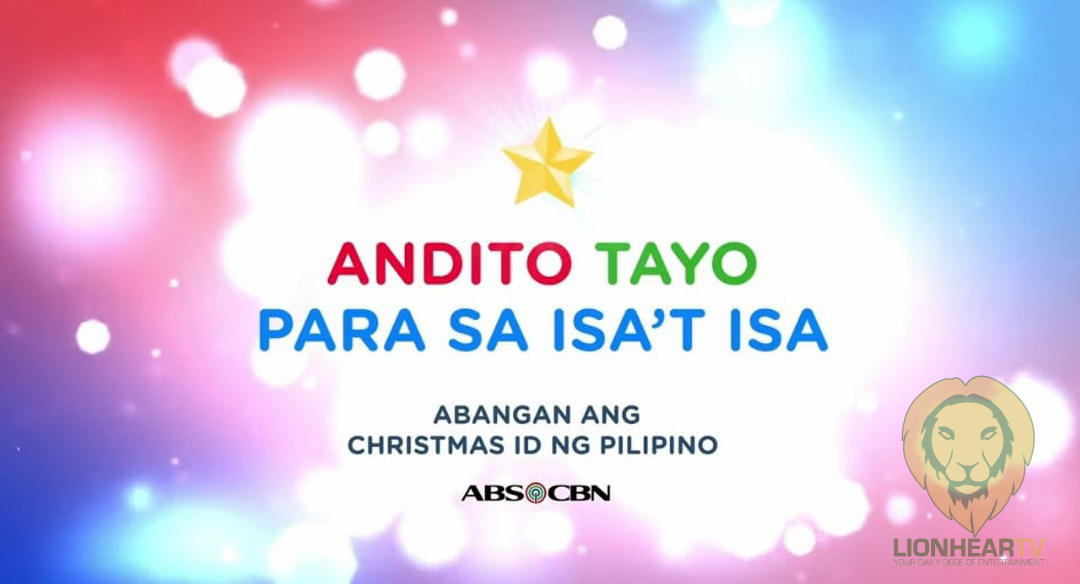 ABS-CBN is yet to release the full version of Andito Tayo Para Sa Isa't Isa, but as early. Reception for the new song has already gathered so much attention, especially on Twitter, where netizens were delighted by the 15-second preview posted on many Kapamilya official accounts.
It is difficult to deny how these Christmas ID theme songs have become a vital part of our holiday celebrations.
The inspiring messages they impart may likely remain as some of the sincerest reminders of why we keep holding on amid the difficult circumstances, why we keep the faith that those challenging situations will pass, and why we need to be each other's strengths to survive. That seems to be the lasting legacy of Christmas IDs and the songs used in them. It allows us to remember the essence of celebrating the birth of the child, Jesus.