New to Netflix Philippines, recently concluded, A Family Affair, joins fellow Kapamilya series, 2 Good 2 Be True and Wildflower, in dominating the streaming platform.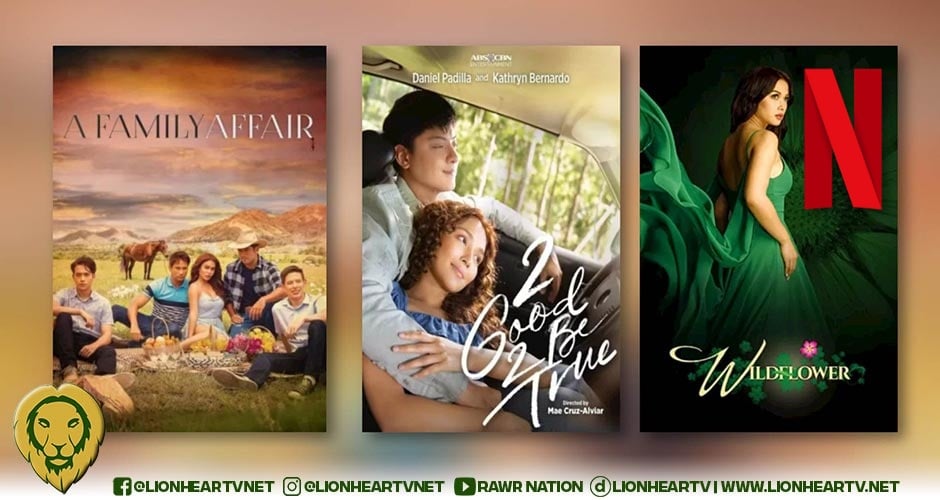 Barely a week since completing its successful run on television, A Family Affair, Ivana Alawi's first solo-starrer on television is already proving to be the next Filipino favorite on Netflix. The series debuted on the streaming platform on November 4, a day after ABS-CBN aired its finale on TV5, A2Z, and Kapamilya Channel.
As of today, November 9, the series is already the 3rd most-watched TV series in the country, just behind the American series, Manifest, at 2nd place. The supernatural drama is in its fourth and final season. KathNiel's 2 Good 2 Be True, which is already down to its last week, remains the most streamed Filipino TV show, on the platform.
'A Family Affair' was Alawi's comeback series, after taking a hiatus due to the pandemic. The series marked her first lead starring role in a primetime TV series. She notably also starred in the crime drama, 'Sino Ang May Sala: Mea Culpa?' in 2019.
Alawi was challenged in 'A Family Affair' by playing Cherry Red, who was orphaned at a young age. Her search for her father's murderer led her to the Estrella mansion, where she met and befriended the brothers Dave (Sam Milby), Paco (Gerald Anderson), Sebastian (Jake Ejercito), and Andrew (Jameson Blake), the first two of whom fell in love with her. Cherry Red discovers the dark secrets of the Estrellas as she pursues the truth about her father's murder, prompting her to assume the identity of vengeful Cherry Black.
Meanwhile, Wildflower' keeps its placement in the Top 10, even after two months since debuting on the platform. The series is known for its campy and oversized dramatic confrontations, which made it wildly popular during its television run from 2017 to 2018.