Bagong Umaga star Heaven Peralejo finally broke her silence after being dragged into the Devon Seron-Kiko Estrada split-up issue.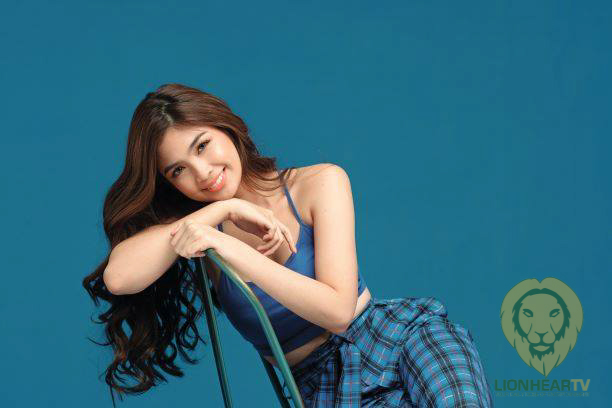 On Friday, March 12, the 21-year-old actress wrote on twitter of her being accused of doing something that she would never do.
The Seron-Estrada issue started when long-time couple Seron, 27, and Estrada, 25, are rumored to have broken up because of a third party. It was claimed that Estrada cheated with his Bagong Umaga co-star Heaven Peralejo.
Peralejo said that it was easy for people to involve her name in the Seron-Estrada issue as she and Estrada are co-stars in the said Kapamilya series. However, she noted that she and the actor are nothing but co-workers.
— Heaven Peralejo (@hperalejo)
"Associating me with actors I have scenes with can be easy. At the end of the day, we're nothing more than just co-actors working with each other," she said.
She strongly denied the third party rumors saying, "I should not have been dragged into the personal issue between Devon Seron and Kiko Estrada. However, I will not stay silent about it especially after being harshly accused of something I didn't and would never do."
She posted a photo of clasped hands with smoke coming out with a caption, "The tongue may hide the truth, but the eyes never. I asked God for a sign, but I witnessed it for myself."
Heaven Peralejo and Kiko Estrada are co-stars in the romance series Bagong Umaga along with Barbie Imperial, Tony Labrusca, Michelle Vito, and Yves Flores. The said series is airing via Kapamilya Channel and A2Z.
Meanwhile, the mother of Heaven, Shiela Luanne Peralejo-Angeles, demanded an apology from Netizens who had spread the rumors that her daughter is the cause of the claimed breakup from Seron and Estrada.
In her recent Instagram post, Peralejo-Angeles wrote that the Netizens should stop spreading false rumors about her daughter and for them to apologize.
"Your failure to clear the name of HEAVEN has led to the continuing spread of these LIES to which my daughter is now being the subject of social media bullying.
"You show no mercy!
"As a mother, I simply cannot allow this. If it will mean bringing this matter to court in order for these culprits to publicly apologize and admit to their fault, then so be it.
"AGAIN, I appeal to you to STOP committing these malicious acts of spreading FALSEHOOD and APOLOGIZE PUBLICLY," she wrote.