Kapuso actor Phytos Ramirez and Cherry Lou welcomed their first child together, baby Caly.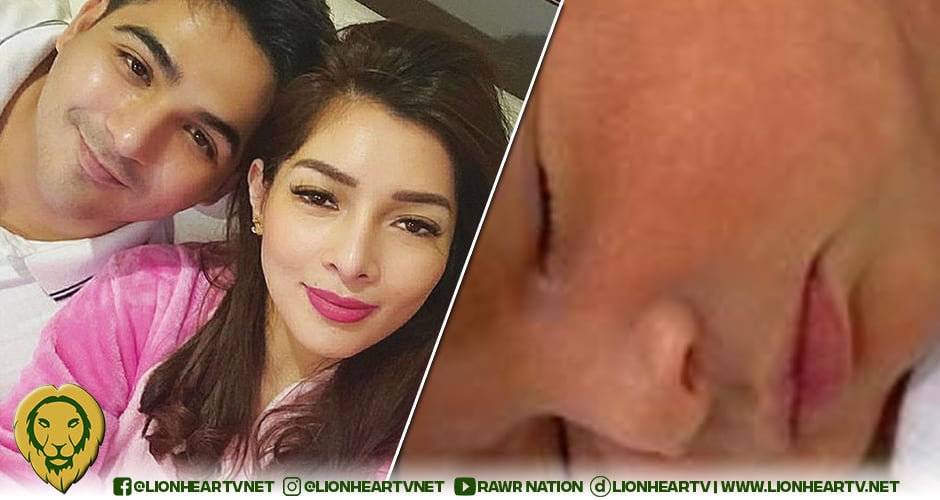 Ramirez, 26, announced the birth of their baby in a lengthy Instagram post where he shared a photo of his hand holding their baby's hand.
"When you were born at 33 weeks I was terrified. But after I held you for the first time our bodies synced, you erased all my fears and the chaos around us disappeared.
Welcome to the world …. You are our most precious little bundle of joy. And when I look into your eyes, I see myself looking into my own soul," he said.
Ramirez also thanked the Lord for the gift of life.
"You and ur mom's story isn't an easy one, but it's yours and it's made you who you are today ..so to us, u are perfect.
"Lord of Unfailing Love, thank You for giving us a beautiful gift …I pray that all good and pure things are instilled in her heart, so as she grows and continues to stay close to You.
"I love you my beautiful baby CALYSTA LUNA KOULLA MAGLASANG KYRIAKOU," said the actor.
 

View this post on Instagram

 
Cherry Lou, 38, also posted pictures of her newborn child on her Instagram account.
 

View this post on Instagram

 
In one of her captions, Cherry Lou said, "All of God's Grace In One Tiny Face."
 

View this post on Instagram

 
Baby Caly is their first child together but Cherry Lou has three children with her former husband Michael Agassi.
In 2020, and even revealed his newfound love.
despite their 13-year age gap.