Following his highly publicized kissing scene with actress Janella Salvador in the show 'Mars Ravelo's Darna: The TV Series,' Joshua Garcia is now referred to as the "Higop King."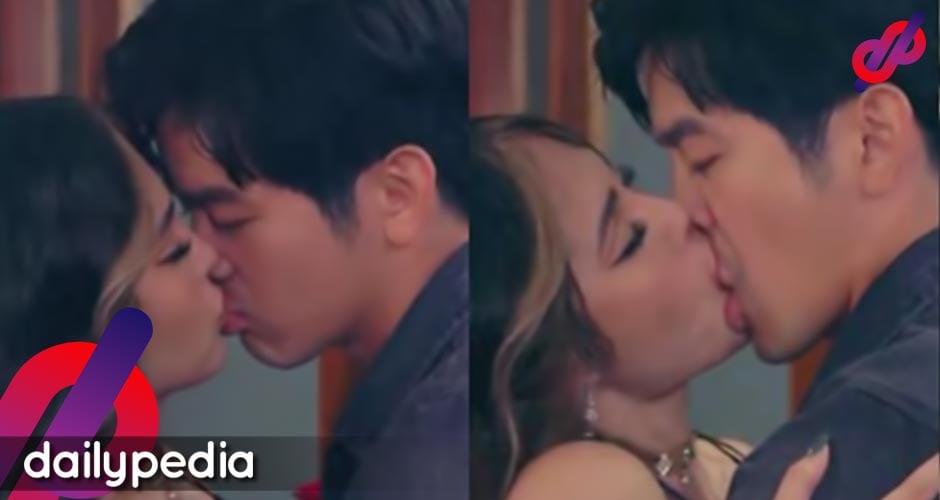 Garcia's character, a policeman, had an intimate scene with Janella's character Vanguardia/Valentina.
Given that Garcia had so many fans, Janella was also given the nickname "Pinagpala" Salvador by the netizens.
It appears everyone liked the scene.
Hoyyyy ba't may ganito naaaa. #DarnaVsBorgo #JoshNella

Joshua and Janella stepped up this time. Did not expect this. pic.twitter.com/5zDMGTbAm2

— ZARR (@zarrlastimosa) October 24, 2022
JUSKO! hindi kami makahinga! Higop King Joshua Garcia! 🔥🙈🙈🙈 pic.twitter.com/TljNiuBECc

— Kapamilya Online World (@kowalerts) October 24, 2022
Lee jong suk and Park Seo Joon who? I only know Joshua Garcia 💀 #joshnella https://t.co/aKmSxKYTlw

— celine 🐬 (@jab123095) October 24, 2022
how far can you go with matured role, like may mga kissing scene?

janella salvador: "with the right man."

JOSHNELLA HOTTEST KISS #DarnaXTriad @iamjoshuagarcia x @superjanella pic.twitter.com/9Q8RO72Gv6

— P σ ρ σ ყ (@popoy__gonzales) October 25, 2022
Hindi kami makahinga jusko po! Mukbang yarn! 🔥🙈🙈🙈#DarnaVsBorgo #JoshNella @superjanella @iamjoshuagarcia @JRBcreativeprod #Darna pic.twitter.com/vzSFjNbMt3

— Kapamilya Online World (@kowalerts) October 24, 2022
The way Joshua Garcia kissed Janella 🥴

— saint (@isaintdrn) October 24, 2022
Si Joshua Garcia ang suwerte na sobra…. siya lang nakakakiss kay Janella Salvador onscreen! 💀💀💀

— Amber 💫🐍 (@AltheyuhMoves) October 24, 2022
The scene was reminiscent of the JoshNella love team which arose in "The Killing Bride."