Members of dance group G-Force rejoiced as they made history on "It's Showtime" by becoming the first batch of studio players to sweep all seven rounds of "Madlang Pi-Poll," the Philippines' first interactive game segment on TV, on Thursday (September 2).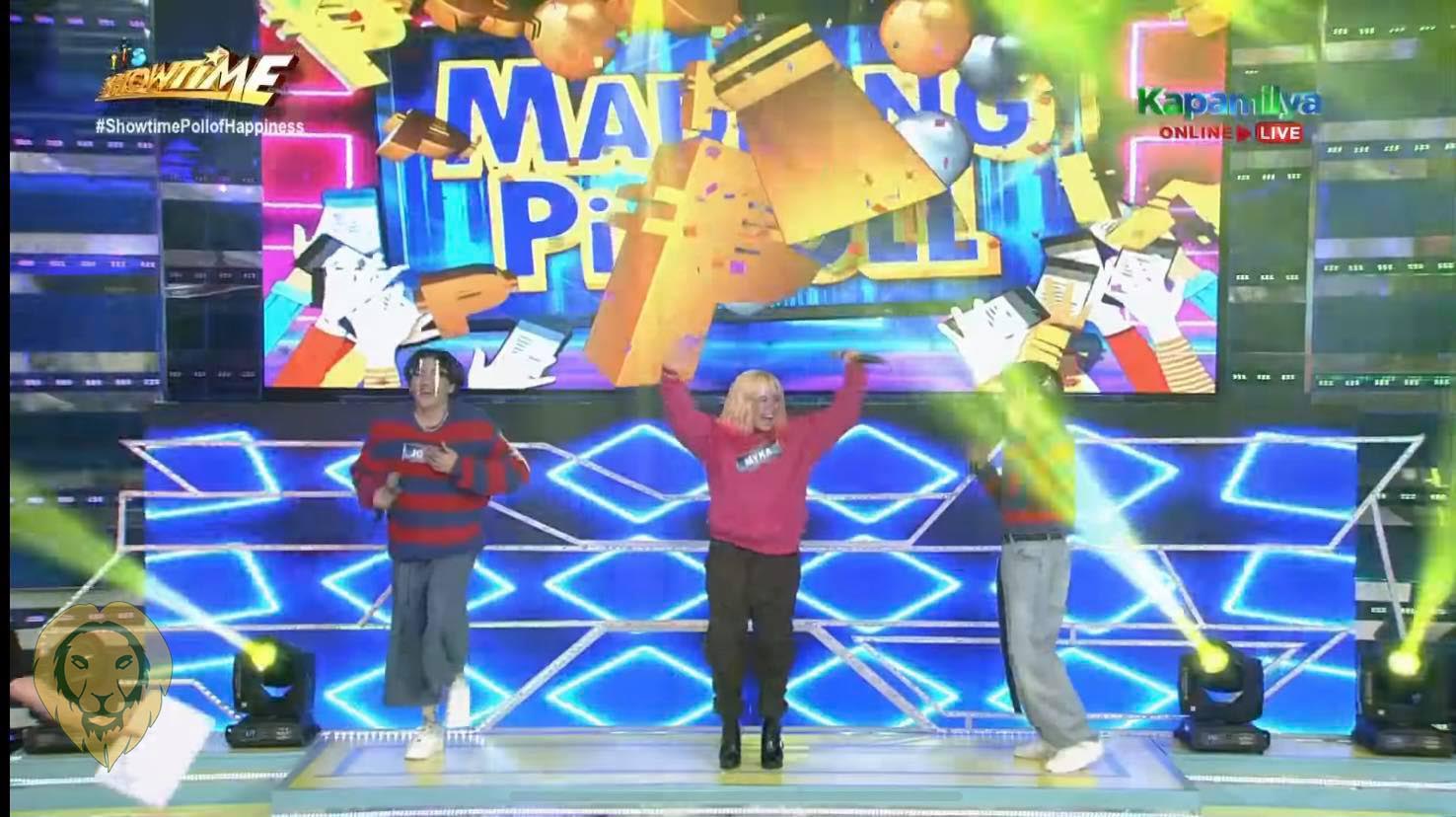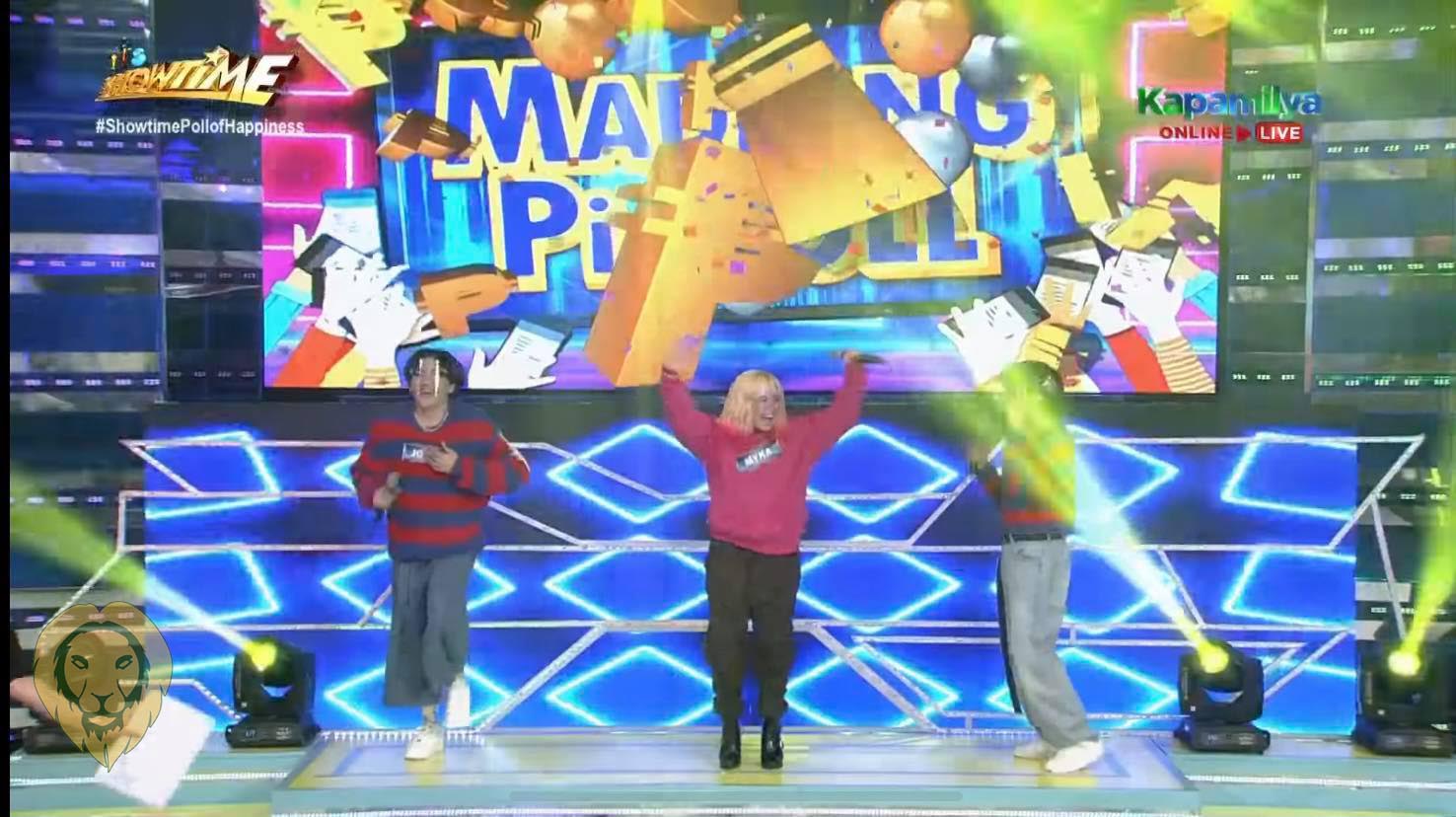 Jorge Marvin, Myka Gonzaga, and John Michael took home the jackpot prize of P105,000 plus an additional P45,000 for correctly guessing all of the answers of home viewers to seven poll-based questions.
The final question was "Paano mo malalaman 'pag nanlalamig na siya sa relasyon? (How will you know your relationship has turned cold?)." Out of the six choices, the dancers picked "Wala nang oras (When they can no longer find time for you)," which turned out to be the answer of the majority of home viewers (33%).
Home viewers, meanwhile, were not left empty-handed as three of them won ABS-CBN merchandise as consolation prizes.
The hit segment has seen a steady increase in participating home viewers all over the country since its launch in July, as it recorded an all-time high of 84,272 active players last August 27.
"Madlang Pi-Poll" gives studio players and home viewers the chance to win cash prizes by answering poll questions. The prize is added to the studio players' pot money if their answer matches the majority vote of home viewers. Otherwise, the money will be added to the total of the home players, which will then be evenly divided among randomly drawn winners.
To join the game, viewers, using their laptop or mobile device, can log on to www.joinnow.ph/showtime or scan the QR code that will be flashed on-screen and answer the game's poll-based questions during the live segment.
A participant must be a Filipino citizen living in the Philippines, at least 18 years old, and has a valid ID. But to qualify for the raffle draw and get a chance to win prizes, they must register and provide their full name, address, age, phone number, and e-mail address after answering the final question in the game.
Let your voice be heard by joining "Madlang Pi-Poll" from Mondays to Saturdays on "It's Showtime" on A2Z channel on free TV and digital TV boxes, Kapamilya Channel on cable and satellite TV, Kapamilya Online Live on ABS-CBN Entertainment's YouTube channel and Facebook page, and on the iWantTFC app (iOs and Android) and on iwanttfc.com. Viewers outside of the Philippines can also catch it on The Filipino Channel on cable and IPTV.