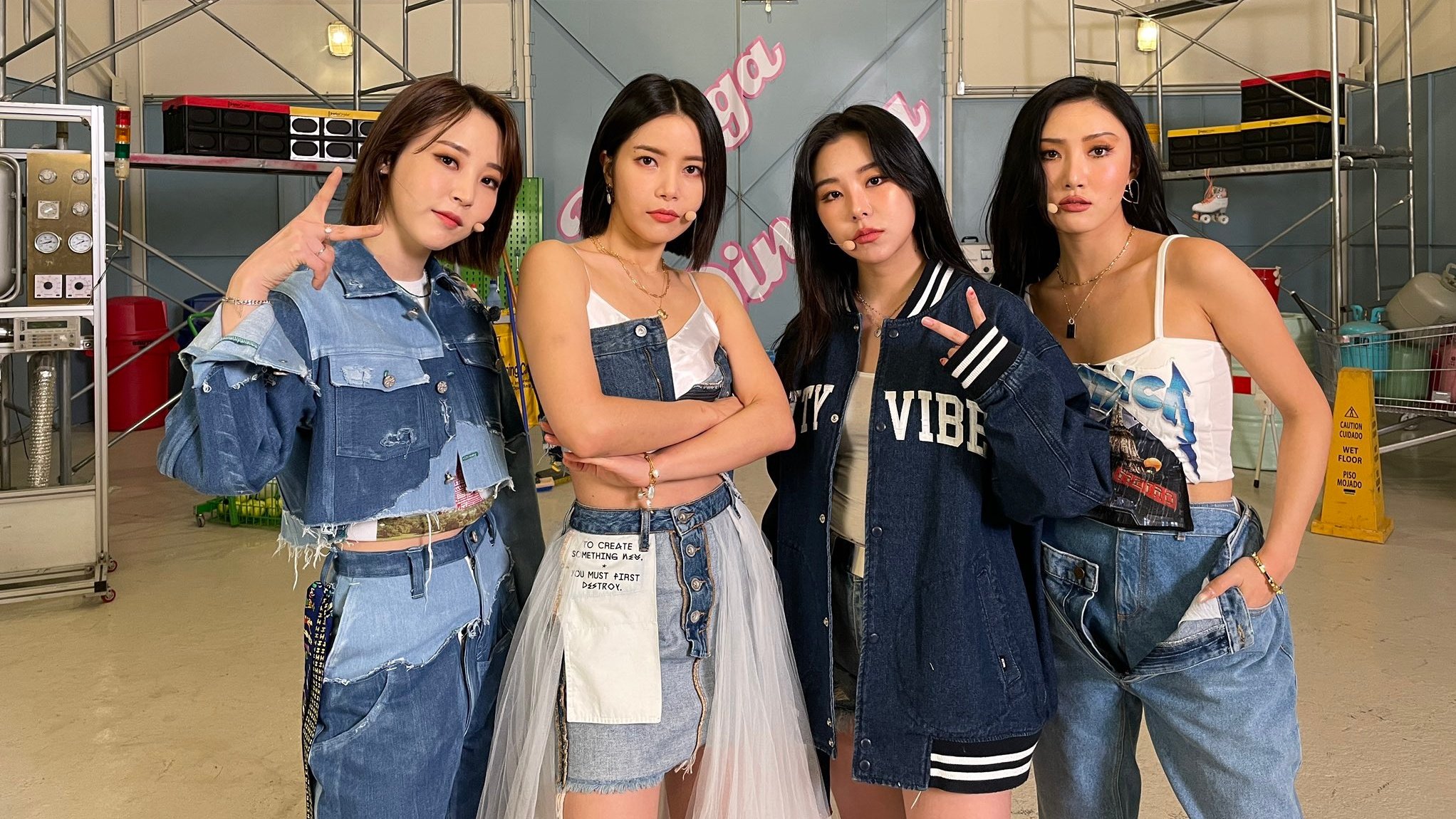 Photo credit: MAMAMOO Twitter page
MAMAMOO danced up a storm today during their appearance on the morning show Sukkiri. This guesting is a major milestone for Solar, Moonbyul, Wheein, and Hwasa because this is their debut on Japanese television. Decked out in denim coords, our girls also performed the Japanese version of their hit tune "Dingga."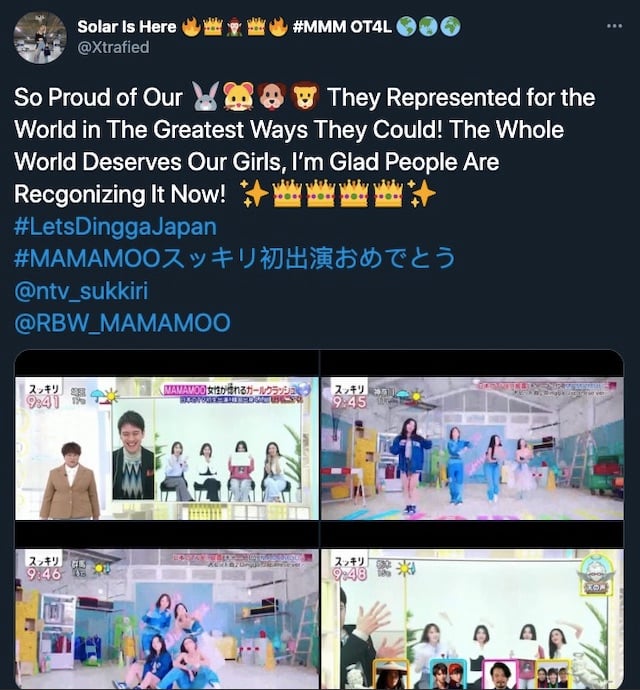 Photo credit: Xtrafied Twitter page
Upon hearing the news, fans immediately went wild and happily tweeted away their congratulations. Since our girls are already well-loved by fans for being proud LGBTQ+ advocates, it's no big surprise that the episode would gain enough traction to reach beyond the intended Japanese audience.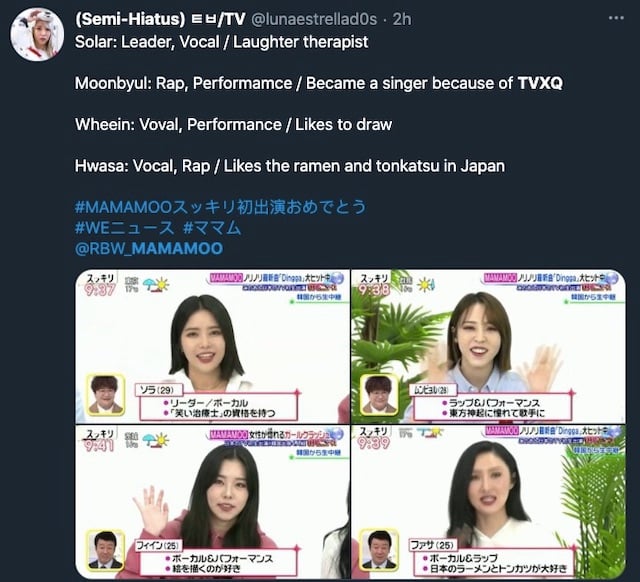 Photo credit: lunaestrellad0s Twitter page
Although the K-POP fandom has never been deterred by the language barrier, it's nice to know that there are Moos who are quick to help out with translating what's going on as shown above.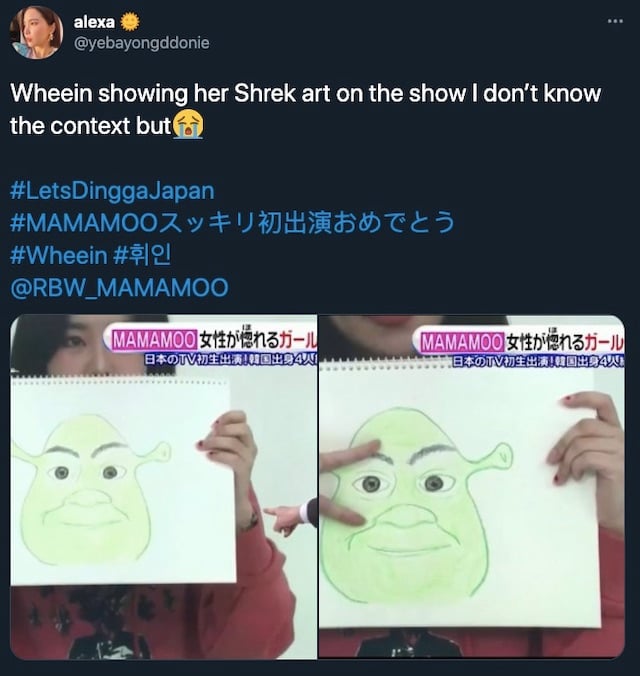 Photo credit: yebayongddonie Twitter page
And then there are moments, such as the one above, that need no translation. Wheein's eerily accurate sketch of Shrek will live rent-free in our minds for days to come.
Check out the eye-popping performance of "Dingga" (Japanese version) for the Sukkiri show below.