The guesting comes ahead of the group's WYAT Tour in the United States that will happen on November 5 in New York City.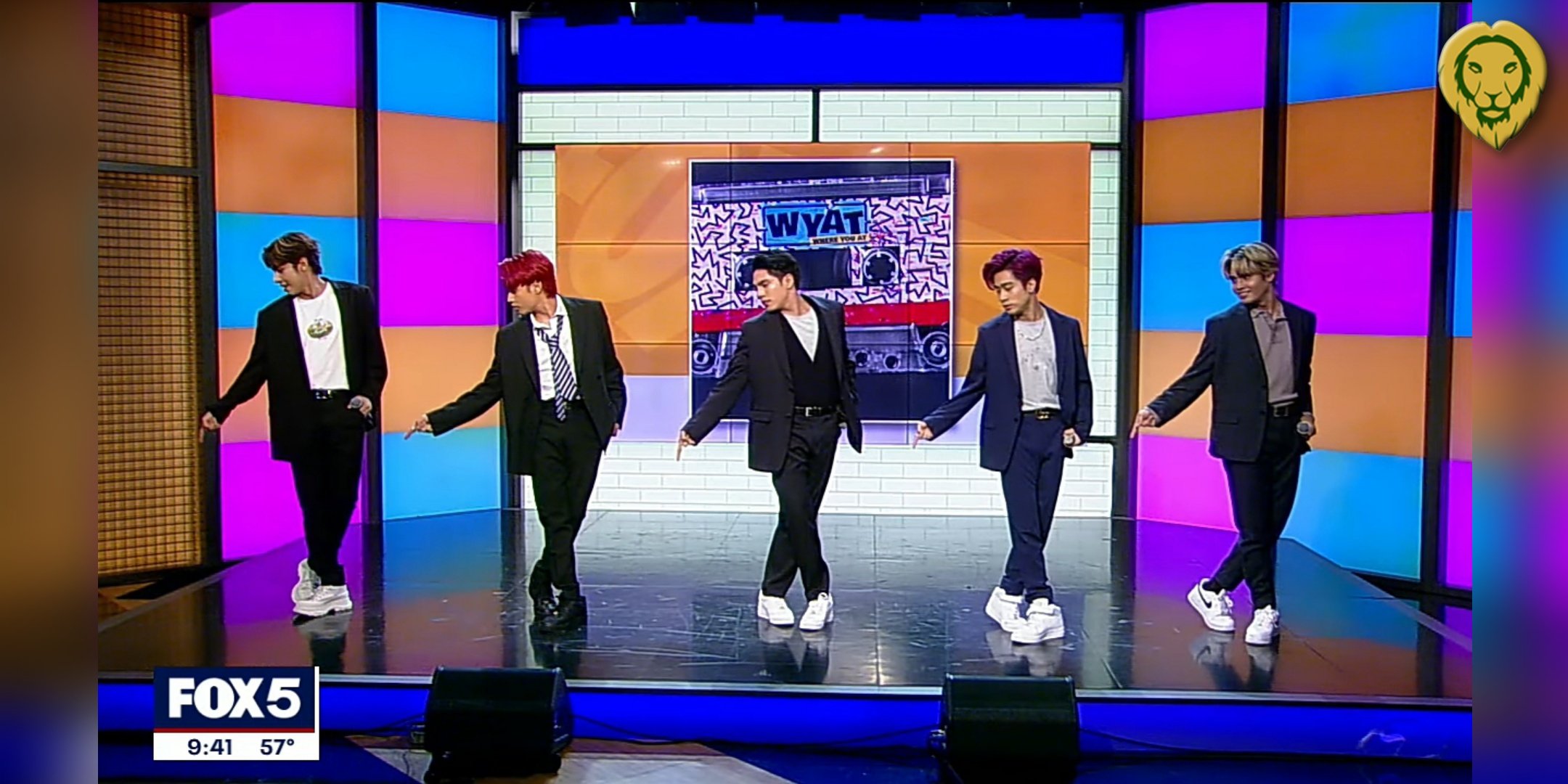 SB19 made its historic first live appearance on American television yesterday, November 4, via Fox Network's Good Day, New York. It made them the first P-POP idol group to do so. The guesting was part of the group's promotional efforts in preparation for their big day on November 5, when their WYAT tour at the Big Apple.
Pablo led his co-members Stell, Ken, Justin, and Josh as they performed their hit single, WYAT, which is also the title of their highly anticipated concert.
Good Day New York's anchor Rosanna Scotto, welcomed the P-POP quintet, whom the show described as the first Filipino act to enter three Billboard charts.
The show mentioned the group's monster hit Bazinga, which made a smash on Billboard's Hot Trending Songs chart. A peek at the track's official music video was also shown, with Scotto even particularly mentioning it as the cause of BTS's Butter getting dethroned on the chart.
The group grooved along and gave their energy for their song, WYAT, a performance which Scotto gave a resounding 'Wow' for. She noted that it indeed marked the first time the global P-POP group was appearing on American television.
Pablo was given the chance to explain the inspiration behind the song, and he also gave insights on what to expect in their upcoming concert, including their repertoire and other activities.
"It is our first time. We will make sure that it's gonna blast," promised Pablo, whom Scotto seconded with "Of course, it is gonna be a blast, ". Stell, meanwhile, took the chance of teaching the award-winning American anchor, one of the iconic's dance moves.
The New York concert is the second leg of the group's overseas tour, after Dubai. The group is set to hold similar concerts in several other locations, including Los Angeles and Singapore.