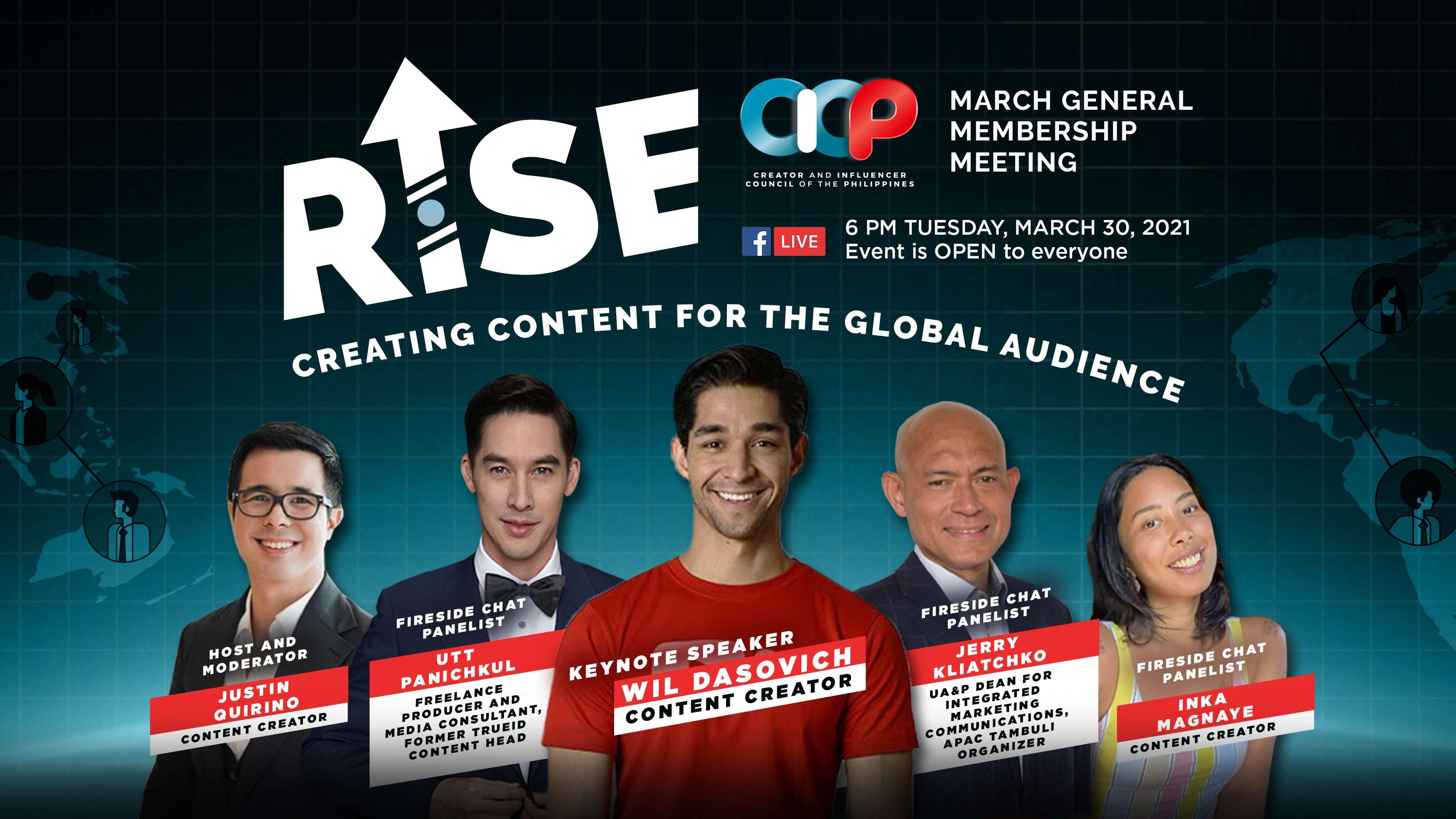 As technology's reach gets wider, the international village gets smaller. These days, you can ping a friend from across the other side of the world at a moment's notice. A stable online connection used to be a mere convenience but in the face of a global pandemic, it has become an essential. As the virtual space shrinks and gets more personal, how does a creator communicate across language and cultural barriers and let their message transcend beyond borders? The Creator and Influencer Council of the Philippines (CICP) aims to answer this question in this month's General Membership Meeting (GMM).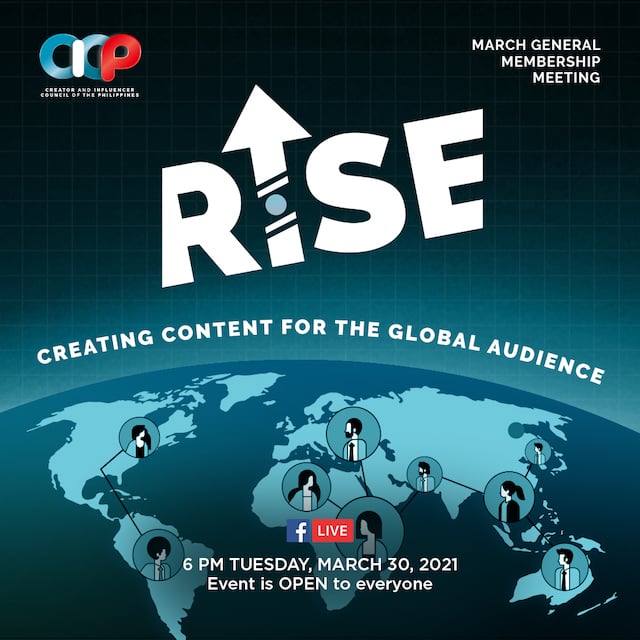 Photo credit: Courtesy of CICP
The CICP GMM will be moderated by fellow content creator and ever-engaging host, Justin Quirino. He will be presiding over a group of entertaining personalities, who are skilled in their respective fields and united under the common goal of sharing their talent and knowledge with the virtual world.
The keynote speaker leading the event's festivities is none other than the energetic poster boy for international vlogging, Wil Dasovich. He will share his extensive experience in both the on-camera and behind-the-scenes work of content creation. But that's not all because viewers and aspiring creators will also get insider information from creatives at the Fireside Chat.
Those who grew up in the early aughts may experience a twinge of nostalgia upon seeing one of this month's Fireside Chat panelists: Utt Panichkul. The speaker, formerly known as VJ Utt from MTV, is now a freelance producer and media consultant. He is also part of the TrueID family as its former Content Head. Rounding out the panel are smooth-talking voiceover actress Inka Magnaye and seasoned industry professional, UA&P Dean for Integrated Marketing Communications, and APAC Tambuli Organizer, Jerry Kliatchko. For the budding online radio hosts out there, there's also a spotlight feature on Podcast Network Asia's Ronster Baetiong.
As if that wasn't enough learning to go around, there are also advice segments where creators such as Bogart the Explorer, TrueID Click winner and Organized na Bahay, Organized na Buhay creator Maan Cayabyab, and TrueID Thailand's Sresuda Winitsuvan share their go-to tips and tricks when it comes to churning out content.
Worried that you're not a CICP member yet? Don't fret because this event is open to everyone! So get ready to take down notes and be inspired to create and innovate when you watch the CICP March GMM on March 30 at 6:00PM. See you there!
For more information, visit the CICP Facebook page.