Philippine-based indie outfit SOS (formerly She's Only Sixteen) are hitting the outdoor stage to raise funds for their upcoming stint at the debut edition of Tokyo Beyond Festival in Japan next month.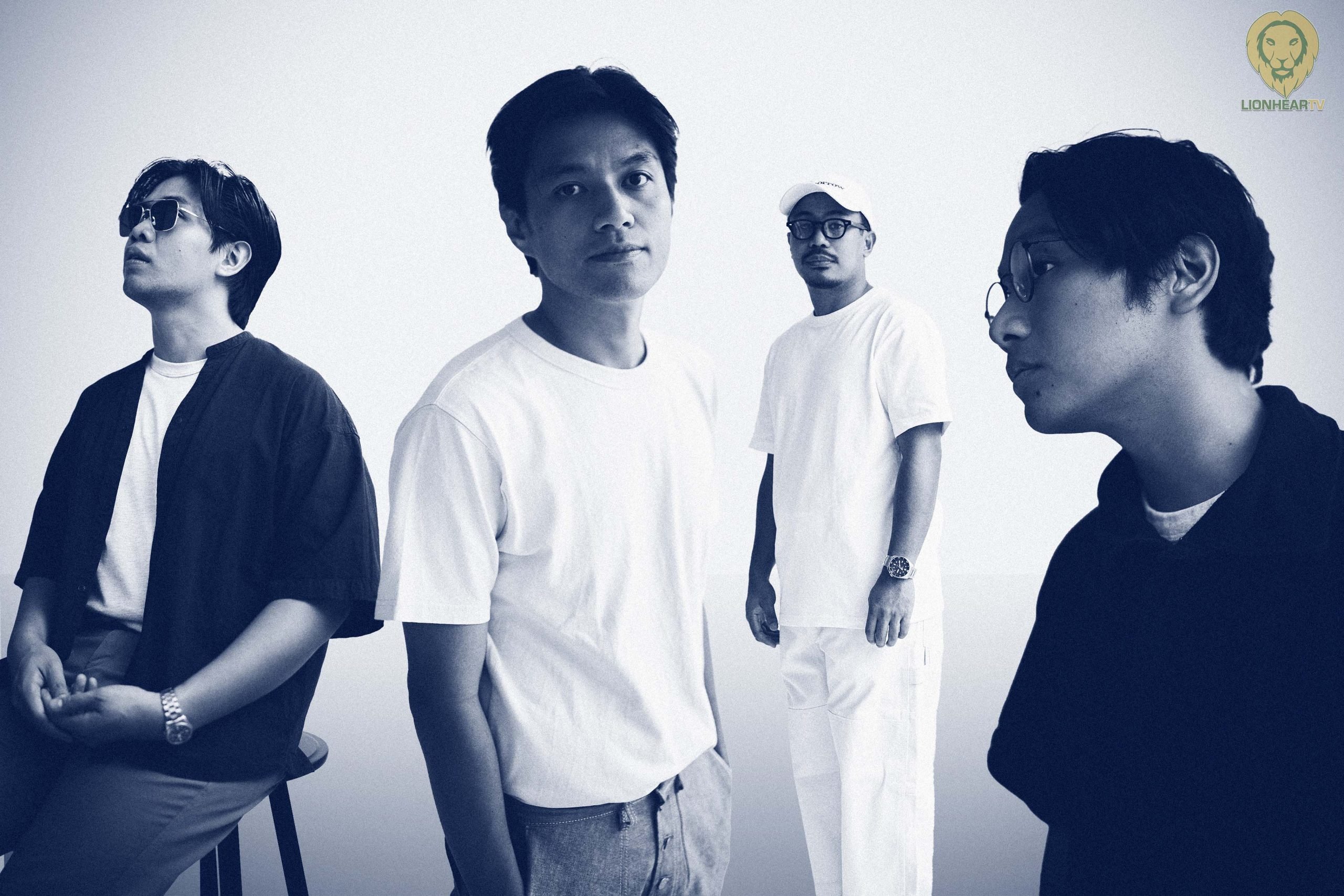 Also touted as a send-off show, SOS DESU KA, SOS DESU NE is slated to take place at 123 Block, Mandaluyong City on November 4, 2022 (Friday), from 7PM onwards.
SOS will be headlining the co-produced show, and are set to perform crowd favorites and new releases.
"We've been independent as independent can be over the past 15 years. Labels have come and and go, but we always found our way by sticking to our guns and steering our own ship. That's not to say that we didn't get by all these years without the help of all the great friends we made throughout the years," vocalist Roberto Seña shares.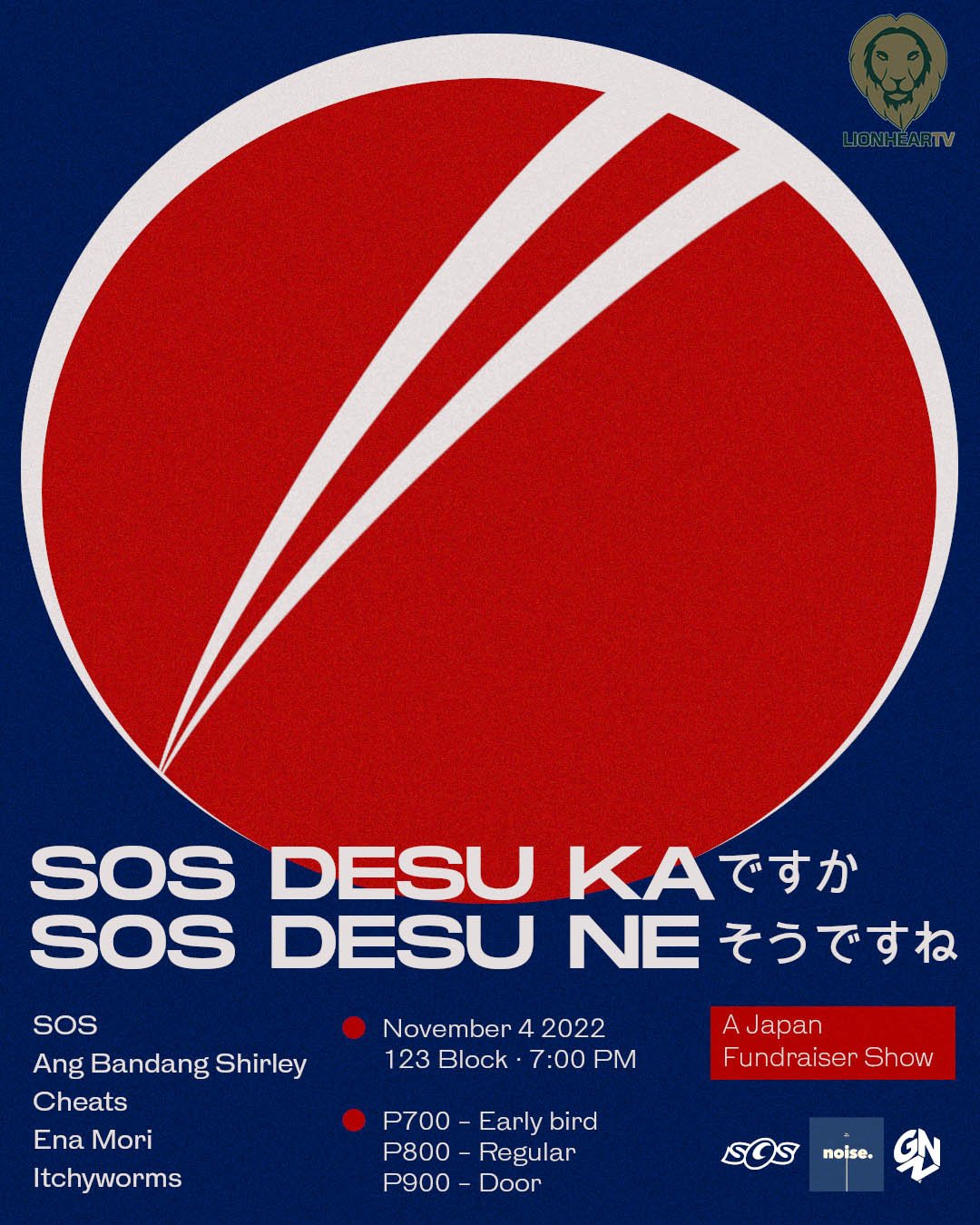 He adds, "This year, we will be traveling to Japan for our first show there ever. If you didn't know, showcase festivals are investments for a band in hopes to branch out on a global/regional scale so we pay for everything ourselves. If our friends/fans/listeners would be so kind, we are asking for a little help to take us there. We've never really done anything like this before and I'm just thankful to everyone helping us out. We hope to make you guys proud!"
Sharing the stage are guest acts Cheats, Ang Bandang Shirley, Ena Mori, and The Itchyworms. The latter is also handpicked to grace the maiden edition of the aforementioned international showcase festival, which will host a combination of Japanese and international music acts.
The multi-lineup gig is co-presented by The Rest Is Noise PH, in its first show since the pandemic, and GNN Entertainment.
"We are proud to support SOS in their first Japan show in Tokyo. Since 2019, we have witnessed the band make strides internationally with warmly received showcase appearances in Taiwan, Thailand, and most recently, Singapore. It's a huge, important step for any independent act determined to reach more people outside the country. After being invited to the digital edition of Music Lane Okinawa last year, we're happy to see them off to perform again for the Japanese audience—this time, with a live performance in Tokyo," says MC Galang, co-founder of The Rest Is Noise PH and ASEAN Music Showcase Festival.
Since rebranding themselves with a new moniker, the alt-pop act has been busy getting booked with overseas shows, including an invitation to perform at the recently concluded ASEAN Music Showcase Festival in September 2022.
SOS kicked off a brand-new era in music with "Seryoso," a funky, retro-modern number released in July 2022, and a 15th anniversary show at Social House, Makati City earlier this month.
Tickets to SOS DESU KA, SOS DESU NE are available via tinyurl.com/sosfundraising. Limited early bird tickets are priced at PHP700.