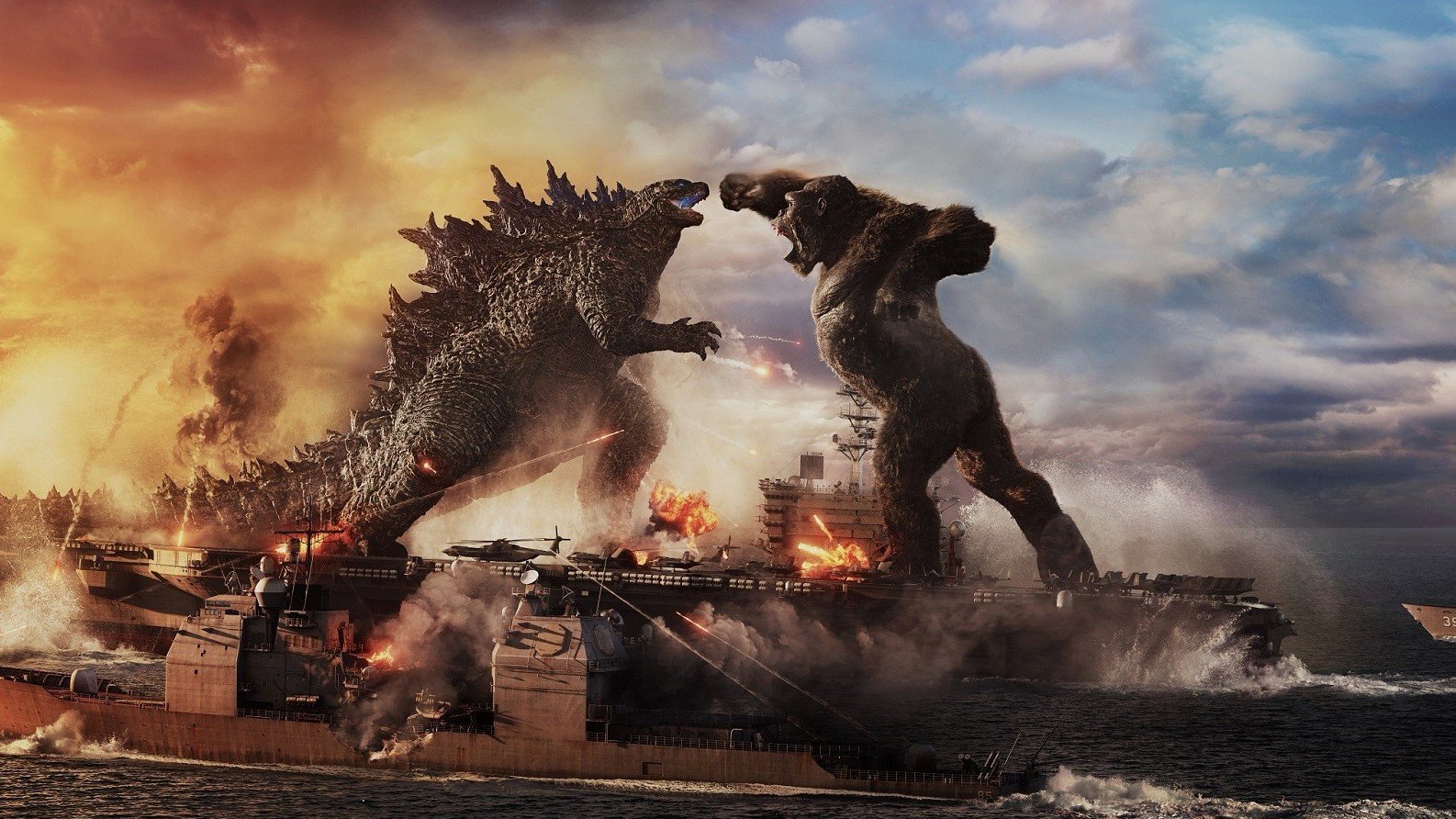 Photo credit: Image Courtesy of Warner Bros. Studios
According to the press release, Godzilla vs. Kong debuted to a solid $9.6 million (around 400+ million pesos) on its U.S. opening day, this is of course, also considering that the film was also made available via streaming on HBO Max (at no added cost). The monster mashup makes for the biggest opening day total for a film shown during the new normal. In terms of international numbers, Godzilla vs. Kong collected over $121 million (around 5.8 billion pesos) to date.
The highly anticipated titan showdown is actually the third film in a series from Warner Bros. and Legendary's "MonsterVerse" titles. While the film is enjoyable on its own, it would help to have more context since there are a lot of callbacks. Keep scrolling to see the list of previous movies and how they are connected to Godzilla vs. Kong.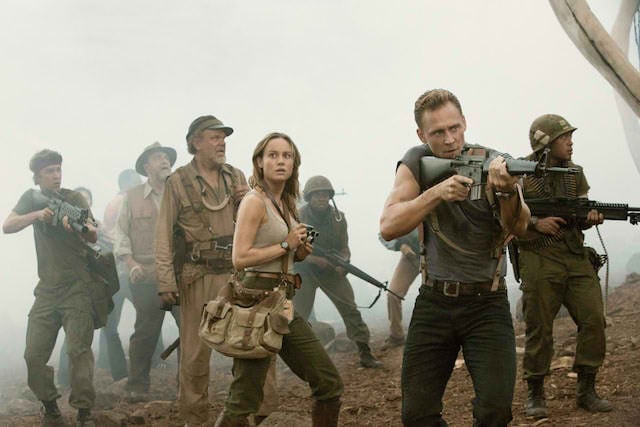 Photo credit: Image Courtesy of Warner Bros. Studios
Kong: Skull Island (2017)
The film takes it way back to the '70s, with helicopters galore, Vietnam War vets, and a portable record player. The really groovy soundtrack features Black Sabbath's "Paranoid," The Hollies' "Long Woman (In A Black Dress)," and The Chambers Brothers' "Time Has Come Today." The film features MCU stars Brie Larson, even before she was Captain Marvel, Loki himself, Tom Hiddleston and yes, even Nick Fury/Samuel L. Jackson, whose performance in Kong: Skull Island was praised by critics.
The big takeaway that ties Skull Island with Godzilla vs. Kong are the Skullcrawlers. These are super scary lizard-like creatures, which Kong battled back on the island. They make a cameo appearance in the Godzilla vs. Kong film and revealing more would be a spoiler. We also get a glimpse of what happened to Kong's family and why he is possibly the last of his kind left.
We also get a peep at MONARCH—the secret scientific organization which investigates Massive Unidentified Terrestrial Organism (M.U.T.O).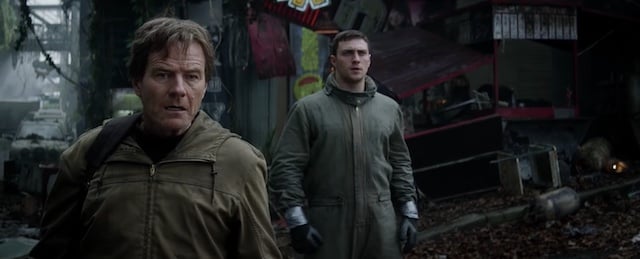 Photo credit: Godzilla YouTube channel
Godzilla (2014)
Although you get enough background in the 2019 sequel, the 2014 reboot is still worth the watch. The film features the first appearance of Mark Russell (Kyle Chandler) and explains his feelings toward Godzilla. Mark Russell is of course, Madison's father, who plays a big role in Godzilla: King of the Monsters. Plus, more MCU goodness as the film stars Wanda and Pietro Maximoff but this time, they are playing a married couple named Ford (Aaron Taylor-Johnson) and Elle Brody (Elizabeth Olsen). (It may be a bit awkward if you always think of them as onscreen siblings.) Some of the Monarch members from this film also reprise their role in the sequel. Remember the "Let them fight" meme of Ken Watanabe? This is where it all began!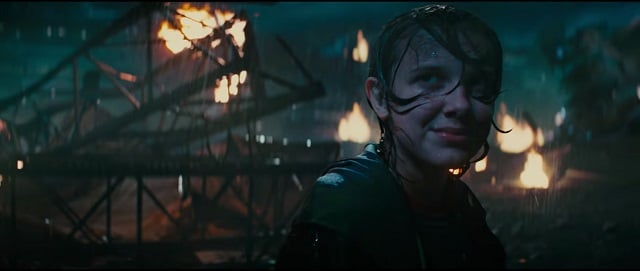 Photo credit: Image Courtesy of Warner Bros. Studios
Godzilla: King of the Monsters (2019)
Godzilla: King of the Monsters focuses on Madison Russell (Millie Bobby Brown) and her friendship with Godzilla. Of course the King of the Monsters gets more than his share of airtime as he battles Rodan and King Ghidorah A.K.A Monster Zero, while teaming up with Mothra. Take note that by the end of the film, or rather, its post-credit scene, the severed head of King Ghidorah is taken by eco-terrorist Alan Jonah, (Charles Dance) the film's baddie. This may or may not be significant to the new Godzilla vs. Kong film. (Hint, hint!)
Mark and his daughter Madison reprise their roles in Godzilla vs. Kong so watching this film can shed light on Madison's motivation for helping and protecting Godzilla.
We don't want to reveal too much about Godzilla vs. Kong but just know that the kaiju battles are epic! (Two words: Neon lights)
Who are you rooting for, Godzilla or King Kong?