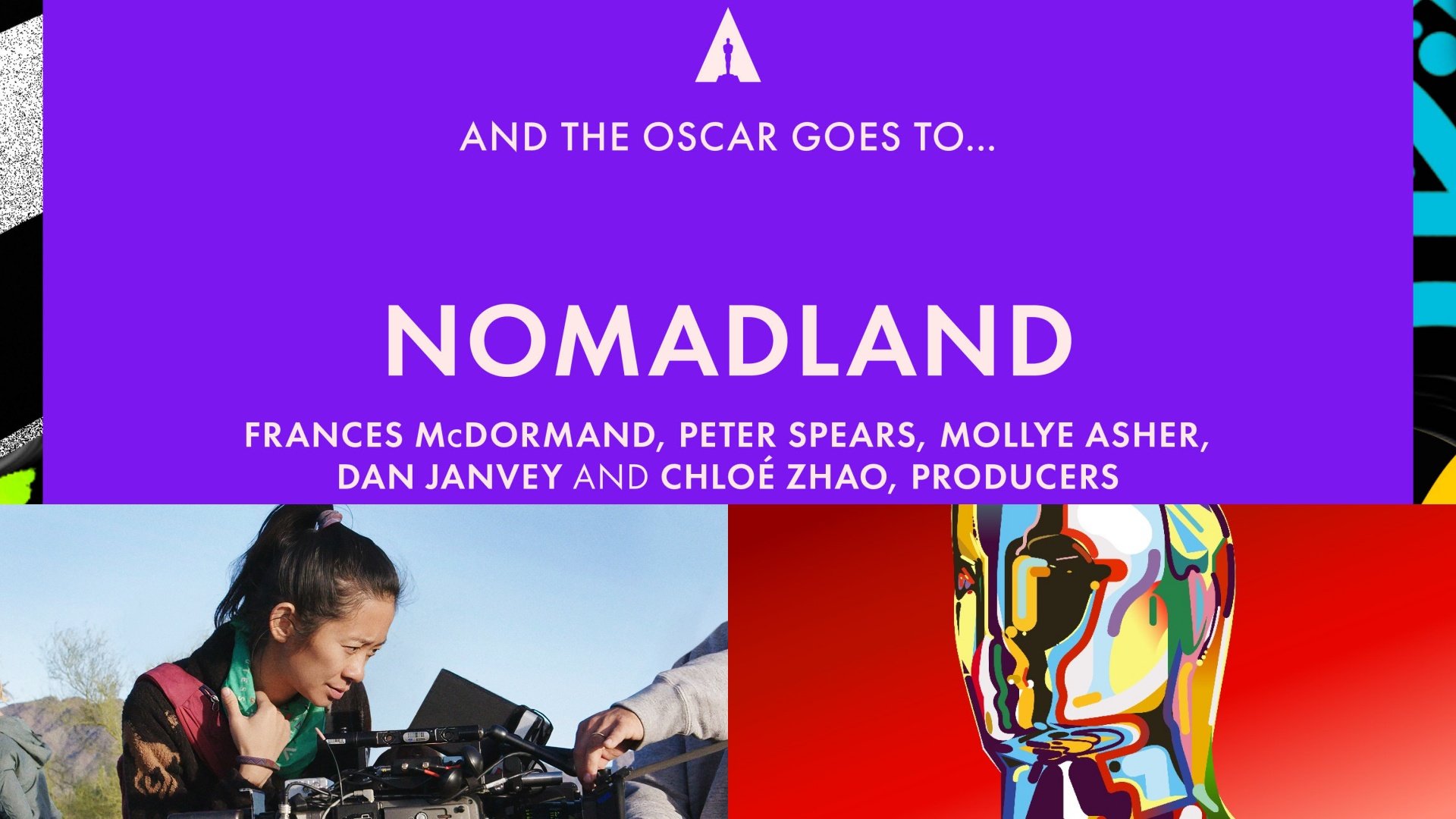 Photo credit: Nomadland/Twitter, The Academy/Twitter
There were a lot of surprises at the 93rd Academy Awards! First, the winners were allowed to continue on with their acceptance speeches without being cut by orchestra music and next, the change in winner line-up by announcing Best Picture first before Best Actor. Viewers assumed that this meant that Chadwick Boseman would win posthumously for Ma Rainey's Black Bottom. However, Anthony Hopkins ended up winning for The Father and he wasn't present to accept the award. What a rollercoaster indeed! Here are some of the other highlights:
Chloé Zhao is the second woman and the first of Asian descent to win Best Director
Hitting numerous firsts, the China-born Zhao's film 'Nomadland' took home the big prize for Best Picture. She also took home Best Director becoming the second woman to win best director, (the first was Kathryn Bigelow for Hurt locker in 2009) and the first female POC.
For her next project? Oh, just a little movie called The Eternals from the Marvel Cinematic Universe—no biggie. The folks over at Marvel are probably editing the trailer and adding, "From Academy Award Winning Director Chloé ZhaoI" and we are excited!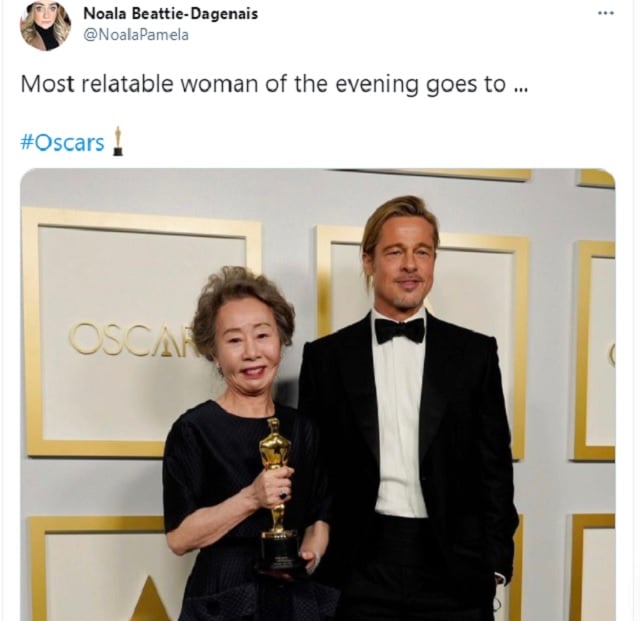 Photo credit: Noala Pamela/Twitter
Yuh-Jung Youn channels Asian Mom realness and flirts with Brad Pitt
A definite favorite from the Oscars was Yuh-Jung Youn who also made history as the first Korean to win Best Supporting Actress at the Oscars, she won for Minari. Viewers enjoyed her Asian Mom realness as she thanked her two sons for "pushing her to work." Audiences were also amused at her visible fangirling over meeting Brad Pitt.
She asks Pitt, "Where were you when we were filming in Tulsa?" ICYDK: Brad Pitt is actually one of the executive producers of Minari. Brad Pitt (and his man-bun) escorted a giddy Yuh-Jung Youn backstage where they had photos taken! Definitely an unforgettable night for her and who wouldn't be kilig with Brad Pitt?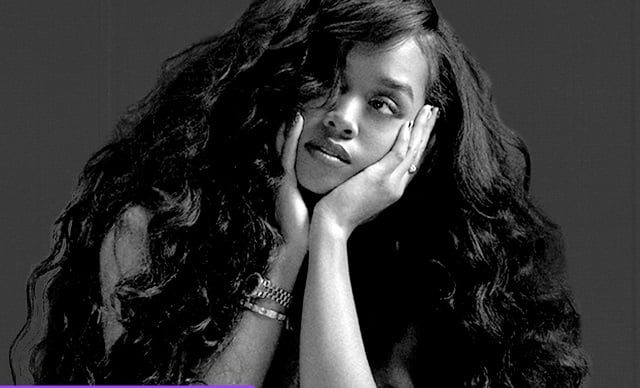 Photo credit: H.E.R./Twitter
Pinoy Pride, represent! Half Pinay H.E.R. wins Best Song for "Judas and the Black Messiah"
Born Gabriella Sarmiento Wilson but known professionally as H.E.R. (pronounced as "her," an acronym for Having Everything Revealed) raised the Philippine flag when she won Best Original Song for "Fight For You," which is from the film Judas and the Black Messiah.
The R&B artist, who was born to a Filipina mom and an African-American dad, shares in a statement, "Knowledge is power, music is power and as long as I'm standing, I'm always going to fight for my people and fight for what is right."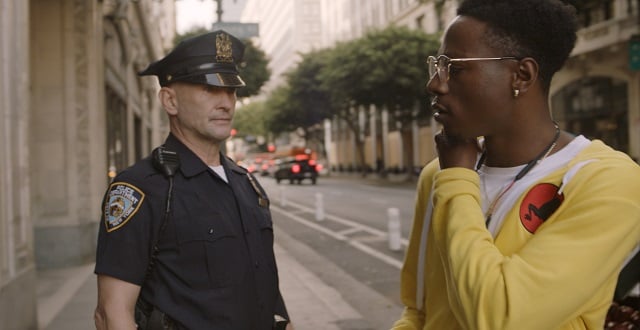 Photo credit: Two Distant Strangers: Image Courtesy of Netflix
Netflix wins for Best Short and Best Documentary
A favorite among viewers, Netflix viewers, Two Distant Strangers'won for Best Short. The American science-fiction drama was written by Travon Free and directed by Free and Martin Desmond Roe. Brooklyn Nets forward Kevin Durant and Utah Jazz guard Mike Conley were also part of the film as executive producers.
With Two Distant Strangers' win, Durant and Conley join Kobe Bryant as the only other NBA players with Oscar wins.
ICYDK: The late Kobe Bryant won an Oscar for the animated short 'Dear Basketball' in 2018.
Netflix also won for Best Documentary for 'My Octopus Teacher'.
Here's the complete list of winners:
Best Picture
Nomadland
Best Director
Chloé Zhao, Nomadland
Best Actor
Anthony Hopkins, The Father
Best Actress
Frances McDormand, Nomadland
Best Supporting Actor
Daniel Kaluuya, Judas and the Black Messiah
Best Supporting Actress
Yuh-Jung Youn, Minari
Original Screenplay
Emerald Fennell, Promising Young Woman
Adapted Screenplay
Christopher Hampton and Florian Zeller, The Father
Animated Feature
Soul
Production Design
Mank
Costume Design
Ma Rainey's Black Bottom
Cinematography
Erik Messerschmidt, Mank
Editing
Sound of Metal
Makeup and Hairstyling
Ma Rainey's Black Bottom
Sound
Sound of Metal
Visual Effects
TENET
Did your favorites win? What are you most looking forward to seeing now after the winners have been announced?